Average Ratings
---
9 out of 9 people recommended this car.
---
191,000 and drives like new!
by Catastrophe Adjuster from Dallas | January 5, 2014
I bought my front-wheel-drive 2007 escape in 2009 when it had 74,000 miles on it. I have driven it nearly 120,000 miles since then while carrying a heavy duty 28', 24' and 12' ladders on a custom roof rack to support the weight. Besides tires and oil changes I had a $700.00 cooling pump go bad at 80k miles(defective part for 2006-7 models). At 180k I had the front drive axles replaced for $350. This car has run perfectly otherwise. I average 26mpg at 65mph and it drops to 23 at 70mph. I've driven fro Dallas to Houston and at 55-57mph got 36mpg. Nowhere will you find such value in a SUV. The hybrid batteries are basically indestructible unless you get rear-ended. New York City Escape taxis average over 300k before being auctioned! Need I say more. I'm buying a second one with 4wd for a back up vehicle in case of an accident. Love this car. Oh yea, it's got a standard electrical outlet for laptops or small electronics !!!!
Purchased a new car
Uses car for Work
Does recommend this car
---
my first car
by Hybrid Fan from Minneapolis, MN | July 27, 2013
This is my first car -- though I have driven many, many others over the years. I was looking for an SUV-style for the height-clearance, a hybrid for better gas mileage, and a newer model in hopes of less necessary repairs. (Wishful thinking sometimes, I know!) This met all those requirements and was being offered for a good price, so I did a test drive and decided to get it. The on-ramp pick-up isn't amazing, but it's not as bad as I've driven before. The handling is sound and secure, even in windy conditions. The turning radius is good, which surprised me. I've averaged 31-32 MPG, but it could definitely be better if your daily commute is over 15+ miles (mine is less, as are most of my errand trips). The interior noise is definitely present, but it's not a concern for me. The speakers, especially in the rear, are better than most. Fortunately, the previous owner maintained it, so even though the mileage is rather high, it passed through my Car-X guy with praise. So far, I've been really pleased.
Purchased a new car
Uses car for Just getting around
Does recommend this car
---
Interior Noise
by Electric Car never from Sacramento CA | April 2, 2012
For a four wheel drive 26 mpg's is great. The interior noise level on the highway is an issue. I am checking into either dynamat or other noise mitigating options.
Purchased a new car
Uses car for Commuting
Does recommend this car
---
Go green!
by road tripper from San Diego, CA | June 13, 2011
Best features: 1) power seat on driver's side tilts as well as reclines -- useful on long trips or if you have lower back issues 2) 28-32 mpg (drive slower on the freeway and keep your tire pressure high to get the max) 3) back seat lies flat so you can haul stuff almost like a pickup truck 4) went up a mountain on a one lane dirt road like it had 4 wheel drive (it doesn't) 5) reliable and long lasting -- after four years, still on original tires, brakes, and battery. Drawbacks: The plastic/vinyl interior on the dash and center console is too easily scratched.
Purchased a new car
Uses car for Just getting around
Does recommend this car
---
Solid Economical 4X4
by AKDLB from Chugiak, AK | August 5, 2009
Good high milege 4x4. With effort can get 35 MPG+ on the highway. Best city milege was avg 31. Poor gps, requirng multiple CDs for cross country trips and has unecessary lock out modes. Very smooth gas to electric transisions. Comfortable and enjoyable to drive. Surprisingly good acceleration. I intend to upgrade to a 2010 model
Purchased a new car
Uses car for Just getting around
Does recommend this car
---
A quality car from Ford.
by Hybrid Driver from North Carloina Mountains | July 19, 2009
I have owned my Ford Escape Hybrid for almost two years. It is a great car and I highly recommend it. It has an automatic transmission that works very well. I have driven it over 55,000 miles, averaging just over 30 miles per gallon. It is a comfortable car and has excellent power. The radio, CD player & air conditioner are easy to use and work well. The dashboard light control is difficult to use because it is so low and close to the steering column. The handling is very good. It's very reliable!
Purchased a new car
Uses car for Having fun
Does recommend this car
---
Focusastic
by Bernd from Texas | April 22, 2008
NIce car. Really safed me lot's of money due to it's use of fuel. Would definitelly recommend it to anyone who has to do a lot of driving.
Purchased a new car
Uses car for N/A
Does recommend this car
---
AMAZING!!
by New Car Junkie from Brookly, NY | August 10, 2007
This vehicle is outstanding. I love it! It's ride is smooth, yet strong. It feels well built. It has nice features, although the navigation system can be a little kwirky. I haven't really came across any navigation system that worked perfectly, anyway. It'll prove to be worth it, you just have to figure out the kwirks and find ways around them. The vehicle is very versatile. It's tough, yet still refined, parkable, and not odeous. It has pretty good cargo space. The gas mileage is phenomenal. The gear changes and switching between the gas and electirc engines are seamless. It's an absolute joy to drive and own. Test drive one. You'll like it too. I hear the 2008s are even more remarkable. At the time I bought mine, I would have had to wait, at least, 3 months for a 2008. I wanted my car right away, so I took the 2007. I saved a little because of that too, and I'm perfectly happy with my decision.
Purchased a new car
Uses car for N/A
Does recommend this car
---
Great car, so far
by Greg from Fort Collins, Colorado | March 17, 2007
We purchased this car two months ago, and just finished a family vacation from Northern Colorado to Arizona. I was suprised with the performance. We had the vehicle loaded with two adults and two teen agers and one child, and the back was fully loaded with luggage. The engine pulled strong up all the mountain passes. The best average gas mileage we had for the 950 mile trip was 31.8 mpg. Keep in mind this is all highway miles. In the hybrid we are told that the expect mileage is higher in the city. I am looking forward to see what we will be getting around town. Hopefully about 35 mpg would be my guess.
Purchased a new car
Uses car for N/A
Does recommend this car
---
People Who Viewed this Car Also Viewed
Select up to three models to compare with the 2007 Ford Escape Hybrid.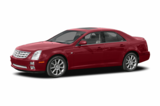 2005 Cadillac STS
Asking Price Range
$3,465–$11,893
Compare
2009 Honda Pilot
Asking Price Range
$9,944–$20,864
Compare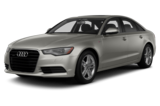 2014 Audi A6
Asking Price Range
$25,908–$43,508
Compare
2016 Ford Fusion Hybrid
Starting MSRP
$25,675–$31,430
Compare
2003 Chevrolet Tahoe
Asking Price Range
$3,427–$11,503
Compare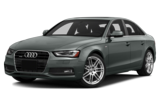 2014 Audi A4
Asking Price Range
$19,846–$32,942
Compare
2012 Mazda MazdaSpeed3
Asking Price Range
$12,189–$21,373
Compare
Featured Services for this Ford Escape Hybrid