Average Ratings
---
20 out of 22 people recommended this car.
---
Ecstatic so far!
by New Edge Owner from Missouri | October 7, 2014
[This review coming off of a poor experience with a Chevy Equinox] What can I say? This is exactly what I expected in a midsize SUV. Great handling, punchy accelerator and some cool options to top it off! My wife and I purchased our Edge as a Certified Pre-Owned vehicle about one month ago. We were able to get some pretty cool options that we would not normally pick, including leather interior and a vista moon roof. The Edge comfortably seats our family of four, and allow ample hauling space in the back. The seats will fold flat, providing some additional space to move things if necessary. The rear seats also recline, a huge plus for us as we like to travel, and sometimes we are driving later at night. This allows our 6 year old to sleep more comfortably. Up front, seats are situated well. The console is a bit different, but there is a place to hide my phone to charge, or while using SYNC. The dash cluster is a bit awkward, but is ok. There is a ton of digital on it, but is lacking a speedometer, other than the traditional dial. Speaking of the SYNC, ours works for calling, texting and we could get a vehicle history report, but we cannot get it to work with our phones to do directions. Not a huge issue, but it would be nice. Handling is very good. I've taken a few hard corners on the highway, and I always feel in control. There is no extra play, and I feel like the vehicle turns exactly how I would expect a vehicle to move. We have the turbo-charged I-4, and I love it! On only highway this weekend, we got over 29 MPG. Mixed city/highway I get anywhere from 22-25. Not the greatest, but much better than some. The engine has a great feel, and the accelerator can put me in my seat.
Purchased a new car
Uses car for Transporting family
Does recommend this car
---
What a Disappointment!
by Stuck With a Lemon from Los Angeles | July 4, 2014
I am really surprised that there are so many positive reviews for the 2012 Ford Edge. I doubt the 4,500 character maximum will be enough to express my extreme disappointment in this vehicle and Ford's lack of customer service. I have experienced nothing but issues since the first month I owned this car. The sync system is absolutely useless. At least 50% of my calls are either dropped, or never even placed. Ford's response to this was that it might be an issue with my phone. After purchasing a new phone the problem has continued. Several more attempts bringing my car back to multiple Ford service centers and the problem still exists. The navigation system rarely works as well. My home, it turns out does not exist as a place to go. Understandable if I lived in the sticks or a new community, but my house is in the middle of Los Angeles and has been here since the 1950's. At best 20% of the time the navigation will work properly. If I drive over a speed bump at a reduced rate my passenger side mirror pops out. Twice I've brought it to Ford for repair and each time they say theres nothing wrong with it, although it continues to pop out. I've had everything under the hood replaced (brakes, boosters, a/c, master cylinder, leaking brake fluid, faulty power steering, faulty condenser) as well as faulty door latches, and today for no apparent reason the car just won't start. The majority of the issues all took place during the first year I had the car. Naturally one would assume that it must be a lemon. I contacted Ford and they quickly responded with a letter stating, "We have reviewed your concern and find that your vehicle does not meet the eligibility requirements under the California lemon law." Odd, since they never spoke to me about my car, or ever took the time to inspect it. Most frustrating has been all the time and money I have spent attempting to address these issues. I am a single working mother and have lost wages due to these issues as all Ford service centers shuttles are just beyond my place of employment and they refuse to accommodate me. I will say that one of the last times they had my car (for 4 days) the service manager finally felt some pity on me and offered me a beat up smokey rental. I was beyond grateful even though any other dealer would have offered a loaner from the start. Also, on one occasion my car needed to be towed in and while Ford claims it has roadside assistance they asked me to use AAA instead. I am literally counting the days until my lease is up. A 3 or 5 series BMW would have been a more affordable choice. They never breakdown, they cover all repairs and upkeep, shuttles available to all locations and loaners on request even if you're just getting an oil change. All for less than the price of a basic American car. Thats just sad. I hope that no one else has suffered with this vehicle as well.
Purchased a new car
Uses car for Transporting family
Does not recommend this car
---
Probably the finest vehicle I've ever owned.
by High Standards from Columbus, Oh. | April 14, 2014
I had never rode in or driven an Edge prior to purchasing one. What a wise choice. This is probably the nicest and most sound vehicle I've ever owned. It is quiet on the road yet handles with the soundness of a sports car. The best of both worlds also comes with a well appointed interior and smooth exterior styling. I think Ford hit the "jack pot" on this one. A very, very nice vehicle.
Purchased a new car
Uses car for Just getting around
Does recommend this car
---
Absolutly LOVE it!
by Chdetrick from Atascadero, CA | January 14, 2014
My wife wanted a small to medium SUV. We looked at many types and brands and settled on the Ford Edge. I started my search and cars.com gave me the most information and opportunities. I narrowed it down and found the perfect one that fit our budget and had everything we wanted. cars.com helped me find the perfect SUV for my wife. It was the best Christmas gift she has received in a few years.
Purchased a new car
Uses car for Just getting around
Does recommend this car
---
A very nice SUV to own!
by Geno from Tukwila , WA | November 29, 2013
This SUV rides very smooth and feels solid, the interior looks and feels of quality materials. The exterior styling is smooth and has great eye appeal. I feel Ford is really going in the right direction in the last few years!
Purchased a new car
Uses car for Commuting
Does recommend this car
---
Never again
by JCS from Louisville KY | July 16, 2013
This vehicle has been nothing but problems. Owned since May 31, 2012. I have had the vehicle in the shop 7 times for repair issues. The car started with issues of dying when slowing down. Extremely dangerous. Finally the dealer replaced harness and adjusted the idle speed higher which leads to burning more fuel. Now the brake booster has failed and I have to pay to replace and owned the 13 months.
Purchased a new car
Uses car for Work
Does not recommend this car
---
great looking vehicle
by edgy from Paris, IL | April 4, 2013
wish it got better gas mileage, however - only 22 max so far on the highway, whereas our Escape got 25. In town driving it only get 18.
Purchased a new car
Uses car for Just getting around
Does recommend this car
---
Somewhat Disapointed . . . .
by HuesFL from Palm Harbor, FL | December 20, 2012
I've owned my Edge for about 10 months and here are my pros and cons: PROS Performance - I don't know why some people need a Turbo. It performs very well without it. Handling - It handles bumps and curves very well for this type of vehicle. CONS NO Bluetooth (it does have a PHONE button that just mutes the audio) Cruise Control - awkward controls (GM is much better) No Compass - Audio System - I must have the cheaper radio. Poor sound quality. Manual Headlights - Interior - Too much plastic Mostly my fault for not shopping the competition. Just average value for the price paid.
Purchased a new car
Uses car for Just getting around
Does recommend this car
---
love it-best ride
by ronboy from livonia,mi | December 6, 2012
this so much nicer than the 07 edge i had.the ride and noise level are so great.the dealer was great the trip out to imlay city was a little long but i was glad i did it.
Purchased a new car
Uses car for Just getting around
Does recommend this car
---
Love it Love it
by wichie from Salt Lake City, Ut | October 15, 2012
I have never enjoyed a car like I do my Edge. I have had and driven many makes and models and the Ford Edge has got done them all. The features and elegance of my Edge Limited has been a wonderful experience. I took it on my 1st road trip and it was such a wonderful trip. I had more compliments and second looks on the road and in parking lots that I felt like a million bucks. So yes again I LOVE IT - I LOVE IT
Purchased a new car
Uses car for Just getting around
Does recommend this car
---
People Who Viewed this Car Also Viewed
Select up to three models to compare with the 2012 Ford Edge.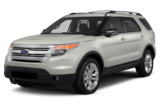 2014 Ford Explorer
Asking Price Range
$20,510–$38,650
Compare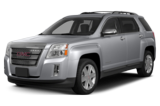 2015 GMC Terrain
Starting MSRP
$24,070–$37,240
Compare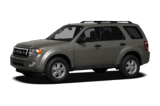 2012 Ford Escape
Asking Price Range
$10,117–$21,473
Compare
2012 Nissan Murano
Asking Price Range
$14,644–$27,660
Compare
2012 Nissan Rogue
Asking Price Range
$11,861–$21,041
Compare
2012 Hyundai Tucson
Asking Price Range
$11,660–$20,388
Compare
2012 Chevrolet Equinox
Asking Price Range
$11,617–$21,833
Compare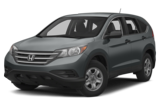 2014 Honda CR-V
Asking Price Range
$17,619–$27,987
Compare
Featured Services for this Ford Edge