Average Ratings
---
15 out of 18 people recommended this car.
---
Don't know yet.
by Not sure from Richmond, KY | November 20, 2013
Two weeks after purchase check engine light starts coming on. After a few more weeks I'll give a more complete evaluation.
Purchased a new car
Uses car for Transporting family
Does not recommend this car
---
Traded in for better MPG
by Silky from Pittsburgh, PA | September 9, 2013
First the good....On the love side of my love/hate relationship with this van. This van was very peppy for its size. I absolutely loved the stow & go seats (I could carry a couch if I wanted) and the power doors and liftgate. I also loved the high position (though my van did not come with driver height adjustable seat which I would have wanted a little lower as I am tall). Plus the overall space inside the van was awesome. Then there is the hate side, my gas mileage averaged about 16-17MPG. Also in the 18 months/15,000 miles I owned this van (purchased certified used with 22K) I had to replace 2 tires and back brakes, rotors, and new brake fluid. When the front tires suddenly went bald to the point of showing cord and the front brakes and rotors were going, I decided it was time to trade to a smaller vehicle. Rather than invest another $600 after what I had already spent, plus the horrible gas mileage, I traded it in for a Kia Soul+ with a payment very similar to my used van purchase. Managed to get a decent amount on trade in though these vans depreciate horribly (lucky since they said it needed front brakes, an alignment, and 4 new tires though the other set had only 6500 miles on them yet only 4/32nds left). So if you need a lot of space and all of the back seats to fold into the floor, and can afford the high gas and maintenance bills, this is a very comfortable vehicle. Just be prepared for those high maintenance bills.
Purchased a new car
Uses car for Just getting around
Does not recommend this car
---
Smoother ride than expected
by DavidC from Nashville, TN | July 8, 2013
Bought at 66,000 miles. Smooth, quite, responsive. Drives more like a car than a "mini van". Stow-N-Go seating is great. Stowed seats provides 4' X 8' area for cargo. Cargo area not perfectly flat but workable. 4 Stars on comfort. The cloth seats seem hot. Leather would be nicer but I didn't want to spring for the upgrade trim models. 10 to 12 drink holders....geez !!! Getting about 30 MPG with hwy and city driving. So far pretty pleased with my purchase. Time will tell but I think I made a good choice.
Purchased a new car
Uses car for Commuting
Does recommend this car
---
VERSATILE
by JAMMASTER110489 from Portsmouth, virginia | September 16, 2012
The 2011 dodge grand caravan express had all the features we were looking for. Stow-n-go rear bench and 2nd seat captain chairs. With all seats stowed, I could still go pick up my 4 by 8 plywood sheets and lay them flat in the back. Engine seems very sluggish to get going fast however if you put your foot down, hang on because all of the sudden the power kicks and the caravan takes off (mostly referring to going up hills). There is a weight limit for loading up the van, so don't pack it with everything except the sink as this will affect travel conditions(especially stopping and turning) even though I did not hit the weight limit. Power train warranty to 100k miles is great.
Purchased a new car
Uses car for Transporting family
Does recommend this car
---
Seven-passenger Charger
by Married man, married man from Southeastern Kentucky | June 25, 2012
We chose the Grand Caravan because of the storage space and seating, but we love it for virtually everything. We bought the vehicle in late April, and took a 500-mile trip in May. It has room for seven people, though the back seat is a little tight side-to-side, and the driver seat doesn't have as much legroom as previous years. On our trip, we had it loaded with the maximum passengers, luggage for a week and a soft roof carrier and still got 22.8 mpg (city and highway combined). The floor bins held almost all of our clothes, and the area behind the back seat was great for a cooler, a plastic tote, and the remainder of our bags. Power is fantastic, especially for a mini-van. I tell fellow police officers that it's a seven-passenger Charger. When you push the pedal, it goes! The 3.6 liter is very smooth and responsive, and the six-speed makes it great on hills and on the open road. The slap-stick feature makes it a ball to drive. The only downside to the performance is a slugish 1-2 shift in auto mode. The Econ button is great, too. We live in the mountains and still average nearly 20 mpg in local driving. The backup cam and entertainment system are great, too. We have loaded the hdd with music and we haven't even begun to fill it up. The same goes for physical storage in the vehicle. My wife is notorious for junking up her vehicle, but the Grand Caravan has storage to spare for all her junk
Purchased a new car
Uses car for Transporting family
Does recommend this car
---
My Third Grand Caravan
by Love My Van from Northeast Ohio | June 25, 2012
This is my third Grand Caravan. This one and the prior one had Stow and Go seats, which is a differentiator for me. With multiple configurations, it is ready for any use. I bought this car slightly used. Although it was certified, one power outlet does not work and one piece of interior trim on the floor rattles so much, I will have to get it fixed. However, these minor annoyances are the worst out of three similar vehicles, so it is not so bad.
Purchased a new car
Uses car for Just getting around
Does recommend this car
---
Great Prices!
by JC from Reseda | March 21, 2012
Very competitve prices and fairly new vehicles with reasonable miles. I give them 5 stars in my book.
Purchased a new car
Uses car for Transporting family
Does recommend this car
---
Better than than the Japanese minivan
by Koda from CA | December 28, 2011
So far this is the most powerful minivan in the market today with 283 horsepower and good mileage too, also roomier, I know so because I have driven it from California to Arizona.
Purchased a new car
Uses car for Transporting family
Does recommend this car
---
Very Happy with Dodge Van
by GH from Lompoc, California | November 28, 2011
I've only had the van for four months but I have nothing but praise for it. Electronics are superb, styling is sleek, and handling is fine. Fit and finish are excellent. Nothing competes with Stow and Go seats and that was why I choose this van over others.
Purchased a new car
Uses car for Work
Does recommend this car
---
Wish they would follow up the last 5%
by Van new be from Illinois | October 14, 2011
First the good. Awesome van as far as quickness, and functionality. Stow and go seating is great, van handles good, and I love the growl and power of the motor. Now, it's been in the shop twice in 3 months and still has less than 5,000 miles on it. Remote start issues, wind noise drivers side, transmission making noises and shifting rough, AC compressor loud clank on first start and other little bugs. PLEASE, for once, follow up your design with some quality control Dodge! This van is GREAT, IF it were reliable too you would sell tons and actually make some money!!! I'm soooo disappointed, but I wanted to buy American, and I want to trust this van so much, but I'm afraid if we continue to have problems we'll be trading it in when the warranty is up. I really like the van, just not the bugs! I can't say to not buy this, it really is nice, but I don't know that I trust it. It's like the got 95% of the way there, then pushed it out the door and went home for the weekend.
Purchased a new car
Uses car for Transporting family
Does not recommend this car
---
People Who Viewed this Car Also Viewed
Select up to three models to compare with the 2011 Dodge Grand Caravan.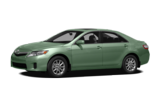 2010 Toyota Camry Hybrid
Asking Price Range
$6,946–$15,914
Compare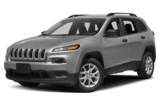 2016 Jeep Cherokee
Starting MSRP
$23,495–$38,395
Compare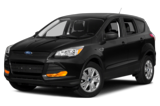 2015 Ford Escape
Starting MSRP
$23,450–$31,485
Compare
2017 Ford Taurus
Starting MSRP
$27,345–$42,520
Compare
2013 Kia Sportage
Asking Price Range
$12,115–$22,375
Compare
2011 Ford Ranger
Asking Price Range
$5,802–$22,166
Compare
2013 GMC Yukon XL
Asking Price Range
$24,363–$48,831
Compare
Featured Services for this Dodge Grand Caravan