The Avenger is Dodge's four-passenger coupe, a hybrid of sedan functionality and sports-car enthusiasm. Conceptually similar to the Ford Thunderbird and Toyota Celica, the Avenger is not a performance car because the hottest engine you can choose is the 163-horsepower, 2.5-liter V6. A 2.0-liter four-cylinder with 140 horsepower standard, but the V6 is more satisfying to drive and is nearly as economical. I noticed this engine did not seem to have an abundance of mid-range power. When I needed to speed up a little to move through a hole in traffic or climb a hill it required a full-throttle kickdown in order to get going. I even tried manually shifting the automatic transmission out of overdrive in those situations, and while it helped it did not seem to be enough. The Mitsubishi-built V6 only comes with an automatic transmission, while the four cylinder can be ordered with a five-speed manual or an automatic. Avenger is offered in two trim levels, base or ES, and our test car was the ES, which looks especially good with its optional 17-inch wheels, fog lights and rear spoiler. What the Avenger, and its near clone from Chrysler, the Sebring, does best is provide a comfortable, youthful environment with sporty good looks, a reasonable price and decent fuel economy. Think of it as a stretched version of the Eagle Talon. Both the Talon and Avenger are built for Chrysler by Mitsubishi at its plant in Normal, Ill. Even though it is only a two door, it is versatile because the rear seat flips forward so you can haul home lumber for weekend home projects. When you need the back seat for hauling passengers they can ride there without having their knees tucked up under their chins. The back seat is even elevated slightly so passengers can have a better view. The interior is clean and simple with more than a passing resemblance to the Eagle Talon. Even though the seating position is low, visibility out the front is excellent because the low cowl and cab-forward design gives an expansive view. Visibility out back is another matter, because the tall tail blocks the view more than it should. From the driver's seat the cabin feels like an airplane cockpit. Instruments are arrayed in a large pod behind the steering wheel and secondary controls are angled slightly toward the driver from the center console. The shift lever is shaped like a pistol grip. The radio is located at the bottom of the dash, with climate controls above. Research has shown that folks change radio stations more than they do temperature, so I would be in favor of reversing the positions of these two things. In addition to being located low in the dash, the stereo controls are small enough to make using them tricky while wearing gloves. The front seats are comfortable but would hold the driver in place better with thicker side bolsters. Getting into the back seat is a bit of a struggle, but wide doors and seats that s lide forward ease the crunch. The trunk is nicely sized and has good capacity even without the seat folded down. As I mentioned, our test car was equipped with the optional 17-inch wheels and 50-series tires. They looked terrific and turned into corners sharply, but they also caused a deterioration in ride quality because their short, stiff sidewalls transmitted more harshness through the steering wheel. Was the roughness enough to overshadow the great looks and grip in turns? No, but be advised that the standard 16-inch wheels will give you the smoothest ride. One thing that puzzled me about our test car was a limited turning radius. Negotiating parking lots often took more than one attempt because the wheels did not turn sharply enough. On paper the turning diameter is comparable to the Dodge Intrepid, but in practice it felt more limited. That, too, may be due to the larger tires. Even though the four-seat coupe market does not have large sales volume, t Avenger is a good compromise for buyers looking for the styling of a sport coupe and the practicality of a sedan. Price The base price of our Avenger ES test car was $17,590. Standard equipment included power steering, anti-lock brakes, fog lights, rear spoiler, air conditioning, cruise control and AM/FM stereo cassette. Options included power door locks, power windows, power mirrors, compact disc player, keyless entry, power driver's seat, HomeLink built-in garage door opener and the V6 engine. The sticker price was $21,527. Warranty The standard warranty is for three years or 36,000 miles. Vehicles for The Star's week-long test drives are supplied by the auto manufacturers. Point: Four-passenger coupes have a niche all their own because they blend the versatility of a sedan with the personality of a sport coupe. Counterpoint: The Avenger's low-nose, high-tail design limits rear visibility, and the V6 engine felt short of mid-range power. SPECIFICATIONS: ENGINE: 2.5-liter, V6 TRANSMISSION: automatic WHEELBASE: 103.7 inches CURB WEIGHT: 2,989 lbs. BASE PRICE: $17,590 PRICE AS DRIVEN: $21,527 MPG RATING: 20 city, 27 hwy.
---
People Who Viewed this Car Also Viewed
Select up to three models to compare with the 1997 Dodge Avenger.
2004 Kia Amanti
Asking Price Range
$1,680–$6,824
Compare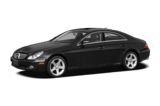 2008 Mercedes-Benz CLS-Class
Asking Price Range
$10,122–$30,938
Compare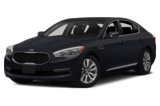 2015 Kia K900
Starting MSRP
$54,500–$59,900
Compare
Featured Services for this Dodge Avenger