Average Ratings
---
12 out of 13 people recommended this car.
---
Meets all our needs
by baddad71 from Space Coast, Florida | January 13, 2013
255HP and 25+ mpg !!! room for 5 big people Awesome blend of sporty and classy. Amazing handling for a big sedan, this car loves curves. It corners better than most "sports cars" I love Chrysler's Cab Forward cars. This is my second one. I had a 97 Intrepid I loved and this is similar but better in every way. Absolutely the most comfortable car I've ever owned. I have owned 31 vehicles..... I searched for 6 weeks and I narrowed my search to just a few models: Pontiac Grand Prix GT, Nissan Maxima, Lexus ES300, Toyota Avalon, Chrysler 300M or 300C, Dodge Charger. My budget was $5000. I couldn't find any Chargers or 300C close to my price range, and none of the other models were this big and still met my MPG requirement. I found this one with 64K miles and loved it instantly! #1 requirement: Wife had to like it. : She loves it!!
Purchased a new car
Uses car for Commuting
Does recommend this car
---
great car
by Go Yanks! from Charlottesville, VA | February 26, 2012
I bought this car 13 months ago when it had 63k on it. It now has 82k on it. This car runs like a top. I was surprised that it had this much power, but she growls as if to say 'let's go'. The interior is classy as well as functional. The only issue is that the passenger side dash has a long crack in it and I found out that this is common for some reason. It is smooth, responsive and a joy to drive!
Purchased a new car
Uses car for Just getting around
Does recommend this car
---
what a pleasant surprise!
by car freak from Denver, CO | December 31, 2011
i purchased 00 300m with 185k. i am a technician at a used car dealership and i have dealt with numerous 'failed chryslers' in the past from this era. one of the major purpose of this purchase was to tinker around and 'guinea pig' chrysler products to better improve my skills. other reason was to have a good reliable winter car. as expected of a 12 yr old car with high mileage it wasn't cosmetically pretty. torn leather, broken door handle, loose bumper, climate control cluster don't light up. heated seats don't work etc. but these things are expected of any car with similar mileage. the surprise came when i put it on a lift. i was expecting a real oily mess since outside looked beat up but it had very little patches of dark spot here and there and rest of the engine and tranny undercarriage was dusty and bone dry! the vehicle drove straight and fired on all cylinders! there were couple of issues. first the upper radiator hose cracked and was leaking. probably not a major issue for most of people. second is somewhat major. and a commonly failing part on the car. it had some transmission issues with one of the solenoids and would go into a limp mode (will not upshift into 3-4th gear) and throw a check engine light. Luckly for me i caught it early enough and just doing tranny flush seemed to clean up the failing solenoid and so far seems to be a (what i hope is) a long term solution. Doing some research on this problem, however, many will eventually have to replace the solenoid to completely fix the issue. after giving it a basic fluid change (coolant, engine oil, and tranny fluid) and a tune up. the vehicle hasn't failed on me yet! drove through the last major snowstorm (8-10in) with just basic all season tire, handles like a charm and has enough power to spank teens in their rice rocket hondas on a takeoff! Doing some research on this car lead to more pleasant surprises, it had won several prestigious automotive awards, has lots of positive review all over internet forums, and it shares same engine as the legendary chrysler/plymouth prowler! this vehicle definitely wasn't what i expected from chrysler (in a positive way!) and even with high mileage it'll prove to be a good reliable car with some minor TLC!
Purchased a new car
Uses car for Just getting around
Does recommend this car
---
Good car
by kchotrod from Kansas city | April 29, 2011
Owned the car several years now. Bought it when it had 80,000 miles, now it has 140,000 and counting. The only major thing done is the transmission. Chrysler FWD transmissions arent very good anyway. Gets 26 mpg hwy, 23 overall city/hwy combined. Has good power and handles quite well. The ride is so so. Seats are comfortable and the interior is quite roomy. Overall it s one of the most under-rated cars on the road today.
Purchased a new car
Uses car for Commuting
Does recommend this car
---
best used car iv ever bought
by scott from bainbridge,ohio | November 23, 2010
i love this car plenty of power has 160,000 miles and still runs brand new comfy ride traded a sports car for it and wife was mad at me till she drove it know she loves it as much as me.the gas millage sucks but thats my fault i cant seem to keep my foot from feeling the power it has.
Purchased a new car
Uses car for Transporting family
Does recommend this car
---
Best car I have ever had!
by Israel from Canoga Park,Ca | November 12, 2010
I bought this car 2 years ago(used), roomy, elegant, powerful engine. Only con....poor gas saver. I recommend it!
Purchased a new car
Uses car for Transporting family
Does recommend this car
---
I love this car!
by Indy Ram from Fullerton, Ca | September 5, 2010
Bought mine used with only 15,000 on it! This car is awesome - very roomy (I am 6'5") and has everything you need for a great road trip/daily driver. The only issues I had were a broken Front Driver's Door handle (a common issue) that I fixed it myself with the instructions provided in a Chrysler TSB for $70.00. I had the A/C recharged for the 1st time - no leaks were found - because the A/C cooling performance was getting poor (the car is 10 yrs old after all). Hard to find another car - even new 2010 model's - that could top these cars. I love it!!!
Purchased a new car
Uses car for Transporting family
Does recommend this car
---
My wife even loves it
by Artist from Norfolk, NE | July 15, 2010
I had not been interested in a "power car" as I'd defined the 300M but when I compared the mileage to a hybrid I was considering, the savings buying this ten year old with 97,000miles to a newer hybrid tilted in favor of the 300M. We've driven a '97 Concorde with the same engine (though with not as much pep) for 225,000 miles and had zero problems with it so I've got confidence in Chrysler products. Handling is similar to the Concorde, but there's noticeably less road noise with the 300M. Both my wife and I love its looks as when she sees it in the parking lot she says, "That's OUR car?!" We'd looked at a 2001 300M and they'd added a few more bells and whistles on that year, but they could start to clang when the car gets older anyway. We highly recommend the 300M to anyone!
Purchased a new car
Uses car for Just getting around
Does recommend this car
---
Great car
by joseph from chicago suburbs | September 8, 2009
I bought a used 300M and have had it for about 4 months now and it has been one of the best things I've bought in a while. The 3.5 liter v6 has alot of power and the space and comfort of it is a plus as well. Parts are cheap to replace if I ever need to so I'm not worried. I love the fact that its a newer body style. I would definitely recommend this car to a friend.
Purchased a new car
Uses car for Commuting
Does recommend this car
---
excellent value for the money
by meh from rochester ny | September 4, 2008
I purchased this car used with 196000 miles. After some repairs (brakes, muffler, wheel bearings and recharge the air), this car is now at 206k and running great! The engine is still in excellent shape.
Purchased a new car
Uses car for N/A
Does recommend this car
---
People Who Viewed this Car Also Viewed
Select up to three models to compare with the 2000 Chrysler 300M.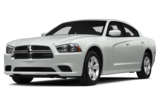 2014 Dodge Charger
Asking Price Range
$12,210–$31,650
Compare
2005 Chrysler 300
Asking Price Range
$3,317–$10,857
Compare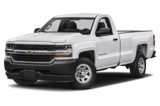 2016 Chevrolet Silverado 1500
Starting MSRP
$27,195–$53,415
Compare
Featured Services for this Chrysler 300M