Average Ratings
---
12 out of 13 people recommended this car.
---
The most livable car... ever?
by bryanska - lifelong car guy from Minneapolis, MN | May 28, 2015
I've had big cars and small cars. Sports cars and CUVs. Foreign and domestic. I've driven many more than I've owned. I like to appreciate the design decisions behind each car. The 300C Luxury Series I just bought is an amazing design. Though being an incredible value brings some shallow design decisions (lack of cubbies in the console, for example), this car has deeper design decisions as any car I've ever driven. The suspension from Mercedes is the creamy center. The front suspension is lifted from an older S-class, and you've probably already read the rear suspension is from an older E-class. The resultant ride is astonishing at speed. It's a cross between gliding and being carried. I've never driven anything quite like it at 80 MPH. Around town it's merely a well-damped capable (though heavy) sedan, but at speed I've more then once forgotten I was driving. It's that serene. My previously taxing highway commute goes by without a thought. If you test drive one, take a silent drive down the Interstate for 20 minutes. Other deep, highly considered, design decisions: the harmony of the exterior, the intuitiveness of Uconnect, the excellent headlamps, and the enormous sunroof that removes all trace of claustrophobia (if you've ever dismissed a 300 as too closed-in, this sunroof will convince you otherwise). Shallower, more disappointing decisions: the lack of cubby spaces in the center console, the curiously bubble-feeling seat cushion, and the speedometer with a tiny slice of usable range. This car can tow (rated at 1,000 lbs but forums routinely tow 3000+ and there are Class III hitches available) so it's what I chose as the family vehicle for us 3. It's much more comfortable than a CUV. I originally wanted something in the line of a 2002 STS, or a newer LS460. But this car is so unique, with such a deep personality, I couldn't resist. I know it won't always scratch my itch, but I don't regret the 4-5 years I'll spend driving this car. Already I know it's one of my lifetime favorites. I'll be talking about this car well into my 70s.
Purchased a new car
Uses car for Transporting family
Does recommend this car
---
2013 300c hemi
by lil bit from jacksonville, fl | April 18, 2015
2nd 300c I've owned. First was 1999 model. Most recent car was 2004 cadillac CTS v6. The 300 is for the money the best car we have owned. It is quiet, powerful and smooth on the road. Bells and whistles galore. Gas mileage is better than expected as we love putting the hemi through its paces. No buyers remorse at all here
Purchased a new car
Uses car for Commuting
Does recommend this car
---
Luxury without paying for the badge
by Montana CarNut from Missoula, Montana | August 7, 2014
This car exceeds my expectations, though they were high. It's quiet, amazingly responsive (V6 engine with 8-speed) to the point that the V8 offers little to tempt me. Thirty-one MPG is routine on the highway. In town, one can achieve mileage in the high teens without too much trouble. Did I mention, it's quiet, and comfortable for trips long and short. The interior is luxurious, quite comparable in my opinion to cars costing tens of thousands more. If there is one gripe, it's a trunk/boot that is smaller than the 1999 300M it replaced. If one opts for the woofer, it would be even smaller. The bottom line -- I love driving this car because it does everything well. Best car I've ever owned, including a 7-series BMW.
Purchased a new car
Uses car for Transporting family
Does recommend this car
---
So Far So Good
by Dbax from Peoria, Arizona | April 2, 2014
Bought my 300C used with 22,000 miles on it. It was a rental car. Got a smoking price and the vehicle was immaculate. Navigation, heated and cooled seats, rear window shade, heated and cooled cup holders, Bluetooth, satellite radio and numerous other standard features. Only had it for a month, but we love it. It is smooth and fast. The touchscreen is fantastic, and very easy to use. Back up camera is awesome. Hope the reliability is good. As of now, we are very happy!
Purchased a new car
Uses car for Just getting around
Does recommend this car
---
Great car for the money
by Two Time Buyer from Reading, PA | January 29, 2014
This is my second 300C. The first was a 2005 with the hemi engine. After nine years I got tired of 18 MPG and the extra cost of 89 octane fuel. The 2013 is exquisite in every way. With the "C" version you get heated and cooled seats as well as a heated steering wheel , Garmin navigation and a host of other extras that are optional on the base model. Time will tell if this one is as reliable as my hemi was.
Purchased a new car
Uses car for Just getting around
Does recommend this car
---
300-C- hemi
by careful owner from Minnesota | November 30, 2013
Car is fun to drive. Not quite the build quality of my previous Park Ave. but acceptable. Performance is good but needs a more precise/responsive transmission. It does not "firm up" to match the potential of the Hemi power. I.E. The engine will hit the rev limiter before the trans shifts up in lower gears. Handles real well but two wheel drive DEFINATELY needs spare wheels and snow tires for winter traction. "Fly by wire" throttle limits driver's throttle control for driving in snow conditions. This is the first car with traction control I have had that I actually leave on during winter driving due to poor throttle control and traction. I LOVE having a real engine again (V-8)! V-6's just don't cut it and ALL makes have "that intake gasket" problem sooner or later it seems. Overall, I really like this car. It is not perfect but I think it is a "keeper"
Purchased a new car
Uses car for Just getting around
Does recommend this car
---
Best car ever
by Smittie from Visalia, CA | November 12, 2013
I have owned Cadillacs , Buicks & Lincoln's but this is the best. Handles beautiful and has great style and speed. All the electric bells & whistles scares me sometime, hoping it will never misfunction. I think there is one thing the designers forgot and that is a pull down truck lid. All my other cars had this feature, I hate slamming a trunk lid. If chrysler had this feature they would be in a class by themselves, number 1.
Purchased a new car
Uses car for Transporting family
Does recommend this car
---
Chrysler headed the right direction
by Automobile Addict from Idaho | October 30, 2013
I have owned many vehicles over the years, but until 7 months ago, I had never owned a Chrysler product. Now, I own three. They have greatly improved the fit and finish and seem to be continuing to improve the product. They still need to improve the electronics (vehicles with navigation and uconnect) as they can be a bit quirky at times.
Purchased a new car
Uses car for Just getting around
Does recommend this car
---
Fantastic Car/Great Bargain
by Eddie from Atlanta | July 24, 2013
I purchased from Gwinnett Crysler Jep Ram. Rodney Head was a fantastic salesman and the finance guys did a great job taking care of me. A 300C with light package, 20" rims, Safety-Tech and Panoramic. All this for @ 32K. I looked a the CTS coupe, Optima, used JagXF. I had talked to others that had upwards of 170K and they have had no problems. I look forward to a pleasant experience. And did I also say that I transferred my entire iTunes catalog to a SD card and I have access to all my music. Oh, it also plays DVDs!
Purchased a new car
Uses car for Just getting around
Does recommend this car
---
chry 300c
by none from South Carolina | April 13, 2013
When I requested the quote however, I was promised information to asist me in negotiating the deal, etc. Nothing ever arrived. The onlt thing I did receive was a call from the dealership internet coordinator. They were only interested in working with me if I came into the showroom. I did my own research before visiting the dealership. I recommend you have a concrete offer in hand before your visit.
Purchased a new car
Uses car for Having fun
Does recommend this car
---
People Who Viewed this Car Also Viewed
Select up to three models to compare with the 2013 Chrysler 300C.
2016 BMW 535
Starting MSRP
$55,850–$58,150
Compare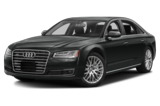 2015 Audi A8
Starting MSRP
$77,400–$137,900
Compare
2013 BMW 740
Asking Price Range
$30,277–$47,289
Compare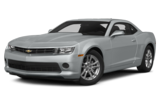 2014 Chevrolet Camaro
Asking Price Range
$10,293–$38,405
Compare
2014 BMW 550
Asking Price Range
$36,447–$57,343
Compare
2015 Dodge Charger
Starting MSRP
$27,995–$62,295
Compare
2013 Chrysler 300
Asking Price Range
$12,458–$27,462
Compare
Featured Services for this Chrysler 300C