Average Ratings
---
6 out of 10 people recommended this car.
---
Just Right
by 4 kids and 3 dogs = Suburban! from Scottsdale, AZ | March 28, 2014
Really impressed with all the bells and whistles on our 2013 Suburban 4x4 LT Luxury package plus DVD and moonroof gives us all the goodies we could want Luxury package is a must-have with its power liftgate and power 2nd row folding seats See no need to ever pay the extra cost to move up to LTZ model Came from a previous generation Tahoe EVERYTHING about the newer generation is far superior to previous generation. Very luxurious feel - very solid and quiet cabin Better than expected acceleration given the size of this vessel Fit and finish very nice everything feels tight 6 speed transmission is buttery smooth Only complaint is the tin can sounding Bose stereo I never have liked Bose and feel Chevy could do far better without increasing costs substantially Looks like I will have to add some Alpine and Boston components just as I did in the old Tahoe
Purchased a new car
Uses car for Transporting family
Does recommend this car
---
Blast from the Past - Not in a Good way
by Zoro Oscurro from Sunnyvale, CA | February 5, 2014
I guess as far as a modern car goes, it's ok. I transitioned from a 2001 Tahoe and found this vehicle lacking in so many ways. The whole thing is cheaply made and the most surprising parts are plastic ... cheap plastic at that. The thing I found most disappointing and the frustrating is the "infotainment" system. I has USB ports, but won't connect to my phone. You can't actually use the phone, because no one can hear you, if you're traveling at highway speeds. Odd, I can go 80 MPH on my chopper and people hear me just fine through my helmet. My plantronics headset offers more functionality when connecting to my phone. If you want to make a phone call, you have to have 30 minute conversation with the vehicle while it verifies and re-verifies and checks again to make sure you want to use a particular phone and that it is calling the right number. Then there's the Nav. Straight from 1982. This thing is so feature poor, I don't even know where to start. You can pay for traffic and weather, but I'll be damned if it won't route you around traffic or even provide you with decent ETA information unless you're driving in optimal conditions. In optimal conditions, I can figure that out myself ... useless. Then theirs the AV inputs. This is a 2013 car and is still stuck on RCA jacks. Really? No Really? Forget wireless, this thing won't even take HDMI. In any case, this vehicle is great if you're getting rid of your 1972 suburban and want an upgrade. If you actually expect a modern vehicle, look elsewhere. If you have your heart set on a Suburban, don't get the infotainment system. Go to an aftermarket shop and get something from this decade installed. It'll probably be cheaper anyway.
Purchased a new car
Uses car for Commuting
Does not recommend this car
---
Cheap
by Yurik from Los angeles | January 5, 2014
avoid do not buy! more sounds coming from interior than 1988 pick up truck. looks good but very cheaply made.
Purchased a new car
Uses car for Transporting family
Does not recommend this car
---
Great Vehicle
by winterwx from Iowa | October 8, 2013
This is the 2nd suburban we've bought. I love the size, amenities. Handles well, makes me feel safe that I have some vehicle around me on the road. Comfortable for both me and my jumbo husband, enough space for the grandkids and their stuff. Made for us!
Purchased a new car
Uses car for Having fun
Does recommend this car
---
5 X Buyer
by mhokc from Oklahoma | September 5, 2013
I bought my first Suburban in 1999 when they still made them under the GMC name. Later, I bought a 2002 Yukon XL and a 2007 Yukon XL. Traded in the 2007 for a 2010 Z71 4x4 Chevy Suburban. Liked the styling and amenities better than what I had had on the Yukons. I liked the 2010 Z71 so much that I bought a 2013 Z71 4x4 exactly like the 2010. So far, the 2013 has been every bit as good as the 2010 and maybe a little better. I'm converting the 2013 to run on natural gas and look forward to many years of dependable service. I've looked at a lot of SUVs over the past 14 years, and I haven't found any of them that meet my needs as well as the Suburban. I use it in my business which takes me into rural areas with unpaved roads. I like having the option of selecting either 2 wheel or 4 wheel drive. I also use it on family vacations, and there just aren't any other SUVs that have as much passenger and cargo space. I'll probably buy another one in 3-4 years.
Purchased a new car
Uses car for Work
Does recommend this car
---
Compares to Driving a 4WD Leather Recliner
by HanknTexas from Dallas, TX | August 19, 2013
Purchased a 2013 Suburban in the Z71 trim package - was disappointed in the color options remaining (mostly white , silver and/or black - end of model year), but that's where my disappointment ends. Settled on the white, which has started to agree with me after a short two weeks. From a performance - drive - comfort point of view, this SUV is ACES! The Z71 trim package gives you the feeling like you're the 'King of the Road'. We just returned from our first family vacation / road trip (1,800 miles round trip) and I'm looking forward to the next one already. Smooth ride - plenty of power - stylish - and very quiet at highway speeds.
Purchased a new car
Uses car for Work
Does recommend this car
---
Chevrolet
by Dans the man from Selha. Washington | June 25, 2013
I've allways has new trucks. But since I've got a suburban it's so much better then a truck. I can tow 8000 lbs trailer. It has two DVD players. Rear air. To can haul 8 people around we're in. Truck only five. Auto lift gate is really nice it's drives like a car. It's my second chev. SUV Thay cost alot. But we'll worth the money. I was looking at a four door pickup. But most didn't have a sun roof. And NONE. Had. DVD So the cost of a canopy. And DVD installed was $3400. Plus 43000.fir a truck For a few thousand more the suburban is a much better deal. The only problem I've had with looking for a new SUV. Is I live in Yakima Washington. And both time I had to go to another city to buy one. Yakima dealers Won't work with you. On finding what you want And that screw around with the pricing I went the Seattle the first time. And Wenatchee wa. The second time. Really nice dealership I'd go there again
Purchased a new car
Uses car for Transporting family
Does recommend this car
---
Trading it in after 6k miles
by 3rd Suburban from Texas | June 21, 2013
I bought the 2013 LTX suburban 4WD with all the options. I love the features of USB port, Nav, lots of storage, great audio, hard drive. What I don't like is the transmission which is difficult to get used to. Seems to shift at inappropriate times. What I really hate is the front seats. They are hard as concrete. Maybe it they are hard due to the cooling feature, but for a large SUV they are the most uncomfortable I have ever sat in. After a 2-3 hour drive you backside is in pain. What is up with these "stadium hard" seats? I drive a lot so I am trading it in to get something more comfortable. Not sure what yet.....Very disappointed in this version of a Chevy classic. Expected more for 50K +.....
Purchased a new car
Uses car for Just getting around
Does not recommend this car
---
Not what I expected
by Disappointed from Houston, Texas | October 18, 2012
I just got my 2013 Chevrolet Suburban 2500 back from the dealer after taking it in for a variety of performance issues. I have about 3,300 miles on the vehicle so far. So far I am very disappointed with the performance of this vehicle and the dealer's response to my issues. I have 3 major issues: The vehicle downshifts very hard when accelerating after rounding a corner at about 10 mph resulting in a lurch that jerks the entire vehicle and passengers. This makes it almost impossible to drive smoothly. The low speed throttle response in traffic disappointing. It feels like the engine is lugging all the time. The transmission takes a long time to downshift and during that time the vehicle seems to slowdown when you need to accelerate. This is most pronounced when pulling out into fast moving traffic such as when pulling onto a busy street from a parking lot. Finally, at idle in traffic, the entire vehicle vibrates like the magic fingers in a cheap motel bed. The dealer's response on all of these issues was that these were characteristics of this model and/or that they could not duplicate the issue when driving. This is the second 2500 Suburban I have had. The 2004 model had none of these issues.
Purchased a new car
Uses car for Just getting around
Does not recommend this car
---
Satisfied
by Lovin' my Burbin' from Salt Lake City, UT | August 9, 2012
Newcars.com led me on a quick journey to my new beautiful vehicle. After finding newcars.com, I received an email from a dealership in my area that gave me an incredible trade-in value for my other vehicle and then landed me in an incredible new vehicle. I am thrilled that way it all worked out and I owe it all to newcars.com! Thank you!
Purchased a new car
Uses car for Transporting family
Does recommend this car
---
People Who Viewed this Car Also Viewed
Select up to three models to compare with the 2013 Chevrolet Suburban 2500.
2011 Ford Expedition EL
Asking Price Range
$14,095–$28,067
Compare
2013 GMC Yukon XL
Asking Price Range
$24,417–$48,877
Compare
2015 Ford Expedition
Starting MSRP
$44,585–$62,410
Compare
2013 GMC Yukon
Asking Price Range
$26,736–$48,764
Compare
2013 Ford Explorer
Asking Price Range
$17,276–$33,320
Compare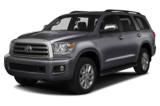 2014 Toyota Sequoia
Asking Price Range
$34,800–$55,232
Compare
2015 Cadillac Escalade ESV
Starting MSRP
$75,970–$94,875
Compare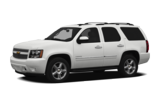 2011 Chevrolet Tahoe
Asking Price Range
$17,681–$36,553
Compare
Featured Services for this Chevrolet Suburban 2500