Average Ratings
---
7 out of 8 people recommended this car.
---
Great SUV for the price!
by FamilyLife from Scottsdale, AZ | September 15, 2012
We have a big family and the Suburban gets us to the lake and around the "burbs" in style. Lots of room for friends and storage keep our family happy.
Purchased a new car
Uses car for Transporting family
Does recommend this car
---
I feel safe in this truck!
by Nicole from Brockport, NY | March 20, 2011
My husband and I just bought a 2010 3/4 ton Suburban to replace our 2005 3/4 ton Surburban. We liked this truck so much we had to have another! We can tow our 33 foot camper with ease and have plenty of room for our 4 boys. The boys love the heated seats and entertainment system, I love how safe I feel and it looks good too! I love this truck!
Purchased a new car
Uses car for Transporting family
Does recommend this car
---
A Beautiful and Luxurious Vehicle
by A Mom from KS | November 5, 2010
We LOVE our 2010 Chev Suburban. You couldn't ask for a more beautiful, luxurious, and reliable vehicle. This vehicle has ALL the options. I feel very safe knowing my family is protected inside this machine. Just a couple of negatives: it needs a little more room for the back row riders (for foot room), & would help if they weren't quite so pricey.
Purchased a new car
Uses car for Transporting family
Does recommend this car
---
Great for the entire family
by Ross Family from Minneapolis, MN | September 27, 2010
We purchased the 2010 75th Anniversary White Diamond LTZ new. We noticed a difference in performance with E85 vs 93 octane but this was expected. Great vehicle for carrying a 13, 7, 2, and infant along with three adults. We have the rear entertainment as well as the middle-row entertainment. The navigation controls are easy to use, the bluetooth pair with up to 5 phones is great, and the cabin is very spacious. The truck responds well when merging in traffic and handles corners as well as a big SUV can. We are very satisfied with it overall and we are enjoying the trunk space, as we traded in our 2005 Tahoe.
Purchased a new car
Uses car for Transporting family
Does recommend this car
---
Save your Money
by Andrew from Boston Mass | August 5, 2010
I'd buy The Expedtion over the Suburban any day.. really is sluggish and very bad handling.. The Ford is twice as good and less money
Purchased a new car
Uses car for Work
Does not recommend this car
---
Great Vehicle
by Jim from Virginia | July 23, 2010
I bought a used 2010 that had only 12K miles on it. It's an LT but, I got them to put the LTZ 5 spoke 20" rims on it and it looks fantastic. We just got finished driving it across country with a small u haul trailer and our Golden Retriever in the back. It handled and drove like a champ. The seats are very comfortable and there's more than enough power in the V8 to handle any hill even with the trailer. I would recommend it highly.
Purchased a new car
Uses car for Just getting around
Does recommend this car
---
Based on 3 week rental
by I want one!!! - Previous Expedition Owner from NC | June 1, 2010
I drove a rental Suburban with only 12k miles on it over 3k miles in 3 weeks, most of which was done on a trip to Michigan in the first week and a half. This vehicle was so comfortable to me that after the first hour driving it, I called my husband and informed him that I was going to look at buying one. I was amazed by the gas mileage as it was better then when we had taken my toyota avalon up to MI this past Xmas, and so much more comfortable. I was able to take 2 of my great danes with me, who slept comfortably in the back (unless they were scaring people at the drive thrus and toll booths, on accident of course) and my 5 year old in his rather large car seat fit very well with all of our things in the 2nd row seat. No one was cramped or inconvenienced at all. The only issue that I had with the vehicle at all was that the plastic behind the passenger seat kept coming off, apparently due to an incident from a previous rental but that was a bit disturbing to me for a car that only had 12k miles although who knows what someone else had done. As far as value, my family has had Suburbans since the late 70s and I think that the prices they are asking now are absolutely outrageous! All in all, this was a terrific truck in my opinion, and I am still looking for one for myself. I have a tremendous issues with my back and the seats were an absolute DREAM for me. I will say that this definitely doesn't drive as much like a truck as they used to, but it does handle any job put to it and I enjoy the more luxurious ride. This is so superior to my old expedition that I am hesitating to even TEST drive one of the fords in its class.
Purchased a new car
Uses car for Transporting family
Does recommend this car
---
2009 Suburban 1500 Disappointing
by disappointing from Waukee, IA | March 25, 2010
I have owned this vehicle since May of 2009. Way over priced and overrated. One, it's not a truck. It's an oversized car and rides like one. It sits low and I would be afraid to take it off road as it might get wrecked. The front airdam is so low it easy gets nicked and scraped in parking lots. But on to the review...The interior is cheap for a 40K+ car. the plastic is chinzy, and the seats are not comfortable on log trips. My butt hurts after a 100-200 miles. Also, the ergonomics were made for small people. For such a big vehicle it is cramped for people over 6'. The center console is annoying as my knee hits it and I also have to duck my head getting in. This vehicle also eats gas like crazy, and it's under powered. The 5.3L engine has to be revved like crazy to get out it's own way. The problem is insufficient torque for such a heavy vehicle, and cruddy 3.42 gearing. This vehicle needs a 6.0L+ and at least 3.73 gearing. A duramax would be even better. Rattles. This pass winter I had rattles that would come and go. it was annoying as heck and for a vehicle of this expense, I shouldn't get any rattles at all. Lastly, the four wheel drive selector is electronic. I would rather have a manual shift, which never fails, and GM has a history of their electronic failing. Getting it into 4low is a hit or miss trial as it has to be in neutral and stopped. It won't go in park. I can't overestimate the chinziness of the interior and the poor ergonomics. It would appear to me that the vehicle cockpit was designed for a woman, if I had to guess. I would never buy this vehicle again, or recommend it.
Purchased a new car
Uses car for Transporting family
Does recommend this car
---
People Who Viewed this Car Also Viewed
Select up to three models to compare with the 2010 Chevrolet Suburban 2500.
2013 Lexus LS 460
Asking Price Range
$35,719–$55,071
Compare
2011 Ford Edge
Asking Price Range
$10,492–$22,156
Compare
2011 Dodge Ram 3500
Asking Price Range
$19,091–$49,883
Compare
2009 Ford E150
Asking Price Range
$6,015–$20,179
Compare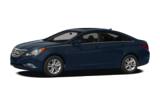 2011 Hyundai Sonata
Asking Price Range
$7,000–$14,968
Compare
2009 Chrysler 300
Asking Price Range
$5,542–$14,798
Compare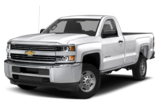 2015 Chevrolet Silverado 2500
Starting MSRP
$32,980–$55,875
Compare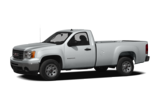 2011 GMC Sierra 1500
Asking Price Range
$14,554–$32,490
Compare
2012 Toyota Tundra
Asking Price Range
$19,079–$39,575
Compare
Featured Services for this Chevrolet Suburban 2500