Average Ratings
---
24 out of 28 people recommended this car.
---
Only my opinion but not so great.
by Bob from Ozark Missouri | August 11, 2016
2013 Chev extended cab 1500 LT. Wife and I bought the truck after owning a 1992 Ford crew cab. First thing I noticed was road noise. Dealer said it's the tires. Couldn't hear people in back seat unless they talked loud. They put on different tires same problem. Finally they said it's common in extended cabs. Live with it was last word. I'm a rancher. Chevy doesn't like tough work in rough terrain. Sorry I bought it.
Purchased a new car
Uses car for Work
Does not recommend this car
---
UPDATE to my first post 3 years ago
by Silverado Man for Life from Hebron Indiana | July 18, 2016
Well, I have had my 2013 Silverado regular cab, full bed, V6 work truck for over 3 years now....I STILL LOVE IT!! I have 104,000 miles on it. The ONLY things I have had to replace, is one set of the original General Grabber tires at 65,000 miles. For replacement tires, I HIGHLY recommend the General Grabber AT2 (all terrain tires) for this truck, they will get you through everything. The other item I had to replace was the serpentine belt at 93,000 miles, due to glazing and being noisy. EVERYTHING else is still original, including the wiper blades and brakes. I drive 130 miles round trip everyday on a toll road, so that is why my brakes have lasted so long, but this is quite honestly one of the most reliable vehicles I have ever owned, with one exception of my 1978 Chevy V-8 El Camino, which had over 300,000 miles on it when I junked it, there was nothing left to the vehicle, but you could not kill that motor! I am hoping to have this truck long after I pay it off, which it will have around 220,000+ miles on it by then. My ONLY complaints would be the quality of the paint, as it scratches rather easily and the stock rear end on the work trucks tend to be noisy and clank around, other than that, I have absolutely LOVED owning this truck! I hope Chevy continues to build them this good! BELOW IS A COPY OF MY ORIGINAL POST IN 2013: LOVE my Silverado!! by refuse2quit64 from Hebron, IN | March 22, 2013 I just purchased the 2013 Silverado 1500 Work Truck about a month ago. I have already put 3500 miles on it and I LOVE this truck. I got the full size 8' bed and must say, it rides VERY smoothly for a truck. It is quite with the V6 engine and gets pretty decent gas mileage, especially with the use of the cruise control. So far, it is a great vehicle, I drive 130 miles round trip a day and the truck has been great!!
Purchased a new car
Uses car for Commuting
Does recommend this car
---
Not reliable
by Junk from Dodsland SK | May 31, 2016
I have 2013chevy LT 5.3 Z71 extended cab in witch has left me stranded thanks to a ignition switch problem. The truck also uses about 1liter of oil every 1000km it can't make it between oil changes before it's out of oil. The transmission cooler lines have bin replaced and engine oil cooler lines have bin replaced the list goes on I'm the original owner and the truck only has 56 000km
Purchased a new car
Uses car for Commuting
Does not recommend this car
---
Great Truck with Minor Flaws
by BobbyBmore from SoCo, MD | February 4, 2015
I bought my Silverado new a little over a year ago and have accumulated 38,000 trouble free miles. It is a black 4x4 LT standard cab/ bed with factory installed drop in bed liner, chrome step rails, power seat, and 20" wheels (I had the dealer swap out for alloy ones from a Tahoe instead of the heavier chrome ones). The minor flaws mainly consist of interior fit and finish. The front panel of the dash over the stereo doesn't fit well into the dash and the power window control pod on the driver's door is already loose. And the biggest issue I have is that the rear part of the roof has a low bulkhead to it, which at 6'05" is a major inconvenience considering how tall the rest of the roof is. One of the coolest things about this truck is the "Auto" mode on the four wheel drive selector. It allows the truck to operate in two wheel drive until slip is detected, it then automatically switches to four wheel drive. I find the gas mileage to be on par with the Nissan Titan this truck replaced. The weird part is that the Nissan was a larger and heavier crew cab with a larger engine without the cylinder disabling that Chevy claims. There is no reason why I should be getting 18mpg on the highway in a small full size truck. I have done some towing, which this truck performed well in. I pulled a loaded moving trailer roundtrip from MD to SC without issues, but averaged 13mpg in the process. I paid $6k below sticker and at that price its a great little truck. It would be better if they spent just a little more time fixing the little things.
Purchased a new car
Uses car for Commuting
Does recommend this car
---
Sharpest Looking Truck OnThe Road Today!
by Truck Entusiast from Washington State | August 14, 2014
My wife and I purchased a new 2013 Silverado Z71 Lt Crew Cab 4x4 Lt with a 5.3 Lt V8 slightly over 14 months ago. We love the interior and exterior design features. We think it has the most attractive body style of any truck ever produced. We are glad we purchased it before the body style changed for 2014 - 2015 models. The Truck has performed well all the way around so far. The engine has lots of power and the transmission shifts well. Even with several upgrades to the truck that have added to the overall weight of the truck and it still averages 15 MPG City and 20 MPG Highway, and the engine is still young with only 14,000 Miles on it. There are a some things I don't like about the truck that I learned about after owning the truck for awhile. (1). When sitting in the drivers seat you can look out at the rear edge of the hood and tell that it is made of very thin metal. (2). I noticed that the coating on the frame and other undercarriage parts are not painted but are coated with a wax coating that tends to fall off in chunks and allows the coated areas to rust. (3). The front bumper left and right corners are chrome coated plastic, I'D rather they were made of metal. (This was probably the biggest shock to me of all.) (4). One day on vacation I was visiting my brother and he pointed out that the corner of the drivers side rear bumper was at a lower angle than the corner of the bumper on the passenger side of the truck, I thought it might be loose or had been misaligned at the factory. I grabbed the drivers side corner of the rear bumper and pulled up on it with my hands, to my surprise the metal bumper actually flexed when I pulled up on it. I pulled up harder, but not with any serious effort and managed to bend the bumper back into proper alignment without any damage to the bumper, I also noticed that the support brackets for the back of the bumpers corners were very weakly made. You would think that the rear bumper on a truck should be made of heavy gauge steel, "Well," I guess with all the EPA regulations and the government pushing for higher gas millage vehicles, manufacturer's are cutting weight wherever possible to improve gas millage, but what we end up with is cars and trucks that just aren't as tough as they use to be. Even with the above mentioned faults we still love the truck overall.
Purchased a new car
Uses car for Just getting around
Does recommend this car
---
Great Truck/Great Warranty
by Folsom from NC | August 5, 2014
I bought this truck to replace my 2009 Z71 1500. This is a great truck for beach trips with the family and towing the boat. It also drives smooth like a car. I haven't warmed up to the new 2014 models yet, but I may get another Silverado in a few years.
Purchased a new car
Uses car for Having fun
Does recommend this car
---
Dependable Reliable 4x4
by North Florida Steve from Jacksonville, Fl | May 26, 2014
December 27, 2013 I purchased a new 2013 WT Silverado Regular Cab 4x4 with the 4.8L engine. After approx. 17 months, 36K miles, I have had no issues to report. GM made out with regards to my warranty. It expired without a claim. Dealership has performed all scheduled maintenance. I have no complaints what so ever. I am averaging 17MPG in combination city/hwy driving. I average 18-20 MPG Hwy depending on speed. When I run 55 MPH, I average 20 MPG. 65-70 Interstate, I average 18 MPG. I drive off road at least once a week. Combination Fire trails, Pasture, Soft Sand, light mud (6-12 inches deep) 4x4 traction has been great. My 2001 lasted 200K miles. I have no reason to doubt that this 2013 will also last 200K plus miles. Based on my experience so far, I highly recommend this truck.
Purchased a new car
Uses car for Work
Does recommend this car
---
Not trouble free but still a good experience
by Weekend Warrior from PA | May 7, 2014
My truck is an LT Crew 4x4 Z71 5.3 V8 purchased new. This review is after 13 months and 16,000 miles. My driving style is conservative to average. This is a great multipurpose vehicle. It is comfortable for a family of 4 on a 3,000 mile road trip, gets me to work regardless of the weather, and tows far better than my older Chevy 2500. Bluetooth and steering wheel audio controls are a great feature. The interior is comfortable and practical. Interior storage is great though I wish the space behind the back seat was accessible. I've yet to see 21mpg highway but routinely get 18-20 mpg regardless of use. Cylinder deactivation is almost seamless and greatly improves lower speed fuel economy. Towing is great. The hill assist start and grade braking seem silly in concept but I've found them to be useful. I wish the motor had more low end torque like our 5.4 3v Ford but the "trailer tow" mode alters the shift points and keeps the RPMs up a little making this a non-issue. Even with the higher RPMs towing MPG is much better in the Chevy. I've towed in excess of 8,000 lbs. without issue or concern. Reliability has been a little troublesome with 2 major issues but I have been satisfied with GMs response. Problem 1: By 3,000 miles I knew I had an oil consumption problem. My dealer tracked it and 9,000 miles and 4 burnt quarts later the problem surfaced when the truck developed a miss. It turns out the rings on piston 1 were not seated properly at assembly. The oil consumption eventually fouled the spark plug. 3 days in a GM loaner truck that was newer than mine and all is well. I'm told this is not a common problem. Problem 2: After 1 year the "wax coat" (paint) on the frame was falling off in places. The dealer repaired following the TSB. I'm told this is common. Overall, it has been a good experience.
Purchased a new car
Uses car for Just getting around
Does recommend this car
---
Hated it
by Truck guy from Minneapolis | February 2, 2014
For the money this is not a good buy. The interior looks and feels cheap. I can say that I will never buy GM vehicle again. I can spend the same amount of money and buy a Toyota Tundra with much better quality and features than the Silverdo.
Purchased a new car
Uses car for Just getting around
Does not recommend this car
---
best handiling truck I have ever owwned
by st pete truck guy from Pinellas Park .FL | December 27, 2013
This truck handles like none other its like driving a sports car if your looking for a car or truck go and see Walt over at Maher Chevrolet he will go above and beyond even after you made your purchase that's truly hard to find in todays car salesmen thanks again Walt and to all the hard working folks at Maher Chevrolet.
Purchased a new car
Uses car for Having fun
Does recommend this car
---
People Who Viewed this Car Also Viewed
Select up to three models to compare with the 2013 Chevrolet Silverado 1500.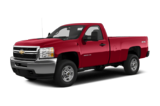 2013 Chevrolet Silverado 2500
Asking Price Range
$18,190–$51,166
Compare
2013 Chevrolet Silverado 1500 Hybrid
Asking Price Range
$19,264–$34,748
Compare
2015 GMC Sierra 2500
Starting MSRP
$33,545–$56,550
Compare
2014 RAM 1500
Asking Price Range
$20,180–$38,220
Compare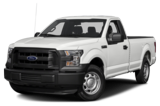 2015 Ford F150
Starting MSRP
$26,030–$55,305
Compare
2013 Chevrolet Silverado 3500
Asking Price Range
$19,831–$56,339
Compare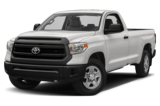 2015 Toyota Tundra
Starting MSRP
$28,510–$47,975
Compare
2015 GMC Sierra 1500
Starting MSRP
$27,020–$53,465
Compare
Featured Services for this Chevrolet Silverado 1500