Average Ratings
---
20 out of 22 people recommended this car.
---
MOST FAVORITE TRUCK
by RYNO from IOWA | December 14, 2015
THIS IS MY 4TH SILVERADO AND BY FAR MY MOST FAVORITE. PLENTY OF POWER TO PULL MY 23 FT BOAT, LOSTS OF ROOM INSIDE (AND I'M A BIG GUY) AND RUNS AND LOOKS GREAT TOO.
Purchased a new car
Uses car for Towing
Does recommend this car
---
Hard Working Truck
by Garrett from Rochester, MN. | March 21, 2015
I have a 2010 LT with the 4.8L engine, 4x2. Let me start off by saying this truck is very tough and the engines these come with are super reliable and that's why they kept the 5.3 into the newer trucks (granted the 4.8 is discontinued, it is basically a 5.3 with a smaller bore). The truck is comfortable with my leather seats and it rides very well. The only gripe I have with this truck is the flimsy cheap plastic on the interior. It looks so cheap so I put a dash kit on to cover the black with a silver harder material and it does very well. The gas mileage isn't great, but you're buying a truck so lets be real, if you wanted mileage, buy a Prius. Other than that, it tows great, has the power when you want it, and so far the body is holding up very well with no rust or hard wear. Buy it and you won't be disappointed. If you want disappointment, buy a Ford.
Purchased a new car
Uses car for Just getting around
Does recommend this car
---
Love my Silverado
by Mike from Alabama from Birmingham, Al | January 22, 2015
For many years I drove an Astro Van. When it wore out completely in 2010 they were no longer being made. I was quite apprehensive about buying a truck as I had never owned one. One week after I had purchased my truck I had fallen in love. It now has 80,000 mile on it and the first real money I have had to spend (besides tires) are to have the transmission fluid changed. Been a great truck. LOVE IT.
Purchased a new car
Uses car for Work
Does recommend this car
---
2010 Chevy
by Jones from Clinton, OK | May 20, 2014
Love our Chevy truck! We have been looking for a Chevy 1500 crew cab & we found a 2010 Chevy 1500 4x4 crew cab that is black & in really good condition. We test drove it & bought it. It's amazing how easy it was dealing with the staff at Smith Family Nissan. As always Smith Family Nissan took really good care of us & they have a good selection of vehicles in stock. If you are looking for a new or used vehicle John Coleman will do his best to find what you're looking for.
Purchased a new car
Uses car for Transporting family
Does recommend this car
---
wonderful truck owner
by mama sunshine from apple creek, ohio | May 12, 2014
this truck rides as nice as my malibu did, like sitting up and being atop of things,everything is right at my finger tips for control. the cab is so roomy and big, makes you feel safe. the on star is a must and have already used it. if comfort your looking for this is the truck for you ! the sales person ERIC was very courtious and got me exactly what i needed. it was done in a very timely manner. Eric showed me around the dealership and introduced me to all departments, I will diffenitly reccomend Eric and Serpintini to all my friends and family.
Purchased a new car
Uses car for Just getting around
Does recommend this car
---
2010 crew 4X4
by silverado 4sale from minnesota | January 27, 2013
The only good thing I can say about this truck is the ride is good. The fuel economy on average is 13.7 the best I ever got was 16.5 with the wind at my back and driving the speed limit 70mph. The six speed trans is a joke it is constantly shifting in and out of O.D. when empty. The econo V4 mode is another JOKE. The only time it goes into V4 is when you are going down hill and your foot is completely off the gas pedal. Why do you need all the engineering that went into this 4V mode if it only works when you are not using any gas any way. The sticker on this truck boasts of 20+ MPG ! The only way it could get that kind of milage is if it were on a trailer !!
Purchased a new car
Uses car for Having fun
Does not recommend this car
---
My first truck
by Ward W from Iowa | May 20, 2012
I searched for several months before making this purchase and was leaning heavily towards the F-150 FX4 model at my local dealership. I was days away from committing and saw an ad at the competitor for a lightly used LTZ 1500 Silverado. Went there, checked out several 1500's and the LTZ stuck. So far I've towed several lawn mowers (light loads), numerous cords of wood (love the spray in bedliner) and a car a few times. Braking was my only concern so far and as long as you know what the vehicle is capable of, you shouldn't have any issues. The interior is quiet, comfortable and somewhat intuitive. I have let my wife drive while I ride passenger and I miss having a flip up/down arm rest. If this is my biggest complaint, it must be decent. Exterior so far is good except the rear bumper doesn't handle low speed impact well. Insurance fixed my wifes discovery. I like the appearance of the truck except the plastic-chrome trim. Real chrome is still made somewhere right? Engine (5.3L with flex option) pulls just fine and accellerates when the skinny pedal is mashed. First few tanks through the engine netted me about 18 mpg. I started conserving (cruising 5mph below speed limits) and scored a smidge over 20 mpg. Switching to an aftermarket air filter and trying the flex fuel (E85) this last tank resulted in nearly 18 mpg so while the fuel is cheaper, the result is not worth the difference in price (miles per dollar slightly dropped). Being my first truck, I can't compare it to others myself, but I am pleased with it.
Purchased a new car
Uses car for Towing
Does recommend this car
---
Awesome Truck
by Silver from Lakeland, FL | February 27, 2012
I have been looking for this truck for months. Test drove a few. All of them were solid and very impressed with the power and comfort of the Chevy Silverado. I got the 2010 because of the low mileage.
Purchased a new car
Uses car for Transporting family
Does recommend this car
---
Took Over Payments
by Former Ford Owner from Orange, CA | October 10, 2011
I made the mistake of cosigning for my bro-in-law... and when he couldn't keep up with the payments I inherited the truck. . . had always driven Ford, but honestly, I was pleasantly surprised. The 5.3L V8 IS STRONG LIKE BULL and the Interior Trim doesn't have any of that fake burl wood garbage- VERY CLEAN BLACK AND STAINLESS STEEL LOOK LOVE MY BOWTIE!
Purchased a new car
Uses car for Work
Does recommend this car
---
Well put together
by OTDRZMN from Derry, NH | April 27, 2011
Well, it has been over a year and about 31,000 miles for my LT with the interior and exterior accessory packages. Only complaints are the 6 speed transmition can be a bit sluggish with the highway pickup. The truck hassitates a bit when you gotta get up and go. But when it goes, it goes. Other critisizm would be about the cheap metal panels. Don't try to stand on the bedrails of this bad-larry. These bedrails are FOR LOOKS ONLY. Same for the side panels. Otherwise it's a really nice ride. The All-Wheel Drive option is a great feature and the Stability Control performs great in snowy and icy conditions. The instruments are conveniently placed and the seats feel like couches. With 10,000 mile oil changes and 100,000mile tune-ups I feel like GM really took a step up when the redesigned their trucks.
Purchased a new car
Uses car for Just getting around
Does recommend this car
---
People Who Viewed this Car Also Viewed
Select up to three models to compare with the 2010 Chevrolet Silverado 1500.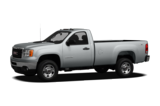 2011 GMC Sierra 2500
Asking Price Range
$17,398–$50,702
Compare
2014 Chevrolet Silverado 2500
Asking Price Range
$26,641–$55,065
Compare
2014 Chevrolet Silverado 3500
Asking Price Range
$29,620–$56,704
Compare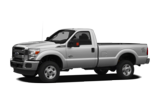 2011 Ford F350
Asking Price Range
$16,773–$47,725
Compare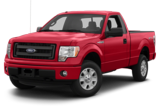 2013 Ford F150
Asking Price Range
$18,742–$43,546
Compare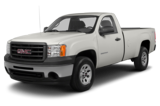 2013 GMC Sierra 1500
Asking Price Range
$20,307–$37,679
Compare
2011 Chevrolet Avalanche
Asking Price Range
$19,868–$36,104
Compare
2010 Ford F250
Asking Price Range
$12,626–$41,722
Compare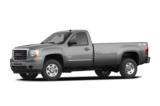 2010 GMC Sierra 3500
Asking Price Range
$16,077–$41,289
Compare
Featured Services for this Chevrolet Silverado 1500