Average Ratings
---
35 out of 52 people recommended this car.
---
not reliable
by unhappy from michigan | March 27, 2015
I like the car after rebuilding the trans that was slipping at 69,000 miles. Rebuilt tranny at 150,000 miles and put a used motor in shortly after that. Have read many complaints about this auto trans. I had a bad lifter in my motor and it scored my cam. The knocking started way earlier than i had it replaced. Bought it with 67,000 miles and paid 6,700 dollars, good thing. I have 12,000 tied up in it. Nice car otherwise, but this lack of good engineering cant be ignored easily. I dont recommend this vehicle.
Purchased a new car
Uses car for Commuting
Does not recommend this car
---
Love this car
by M&M from Middletown NY | February 12, 2015
I have had my impala since 2009. It is a very good car. She runs great and has always been reliable. I have had to replace the water pump twice in 6 years. However it was fairly inexpensive. I can't remember the mileage I had when I got her, but she is up to 144,830.00 and still running smooth. I have had a few maintenance issues come up, but it rarely affected me being able to drive it. I just got them fixed. I had to replace a stabilizer bar and I drove the car quite a good while before I even knew it was broke. I had an oil leak which stemmed from a gasket. I have had a few repairs but all in all It is a great car and I can't complain. I almost got a new car, but not because the impala lt 3.5 was broken but because I wanted a subaru. I didn't get it, but I will probably get it next year. I will still be able to sell my car to someone else as well. Love this car.. really I do.
Purchased a new car
Uses car for Commuting
Does recommend this car
---
Good car
by Pleased Customer from | February 10, 2015
Great car, body style has been the same for several years, so even though it is nine years old everyone thinks it's new,,,,a few minor probs with the A/C actuator,,,,easily fixed, handles well, good mileage, surprisingly powerful for a V6,,,,on the whole very pleased,,,
Purchased a new car
Uses car for N/A
Does not recommend this car
---
Great value, low maint. costs and dependable
by Chevray from Upstate NY | June 18, 2014
2006 impala LT, 172K mi. and going strong. Bought it with 12K in early 2007. This car is not fancy nor particularly exciting to drive. But I can't understand the review calling this "junk", unless they've not kept up on regular maint., which is a must with any car. I currently have an engine light on due to transmission, but have driven this way uneventful for 20K plus miles. I live in brutal northeast winter cold, and this car has not let me down. Exceptional gas mileage for its size. Handles well, I've been able to stop and avoid major obstacles numerous times, very predictable.
Purchased a new car
Uses car for Commuting
Does recommend this car
---
Not a bad car.
by Mark from Sandusky, Ohio | May 4, 2014
I bought my 2006 Chevrolet Impala used 67k on the odometer in December 2012. Currently I have 88k on the odometer as of May 2014. Overall I am happy with the car, but may feel different if It didn't come with a lifetime power train warranty. Covered under that warranty, the vehicle was consuming coolant due to leaking lower intake gaskets. This was when I purchaced the vehicle. The previous owner had attempted to stop the leak with stop leak. That is a common issue with the 3.5L engine. It would have been roughly a $700 repair. At about 80k the front cover seal started to leak all of a sudden. I let it go until about 85k when the transmission lines developed a slight seep. I had all that all replaced, thankfully under warranty, and discovered during the repair that the right side motor mount was in two halves. That repair would have cost me about $600. I did have a hesitant transmission when i purchased the vehicle but have since managed to get all the sludge out of the transmission. It has been damaged but runs satisfactory. The out of pocket repairs I made were not to bad. Factory tires/brakes (not bad for the mileage). The vent solenoid froze up this winter in the cold. Replaced the hazy headlight assemblies, but every car does that. The only repair that I was not to happy about was that all four struts were bouncing all over the place at 75k. At the time I also owned a 2008 Chevy Cobalt with 106k on the factory struts, driving on the same roads. (Pretty smooth here) Overall not a bad vehicle. Ride is great, build quality seems good. Engine goes when I need it to.
Purchased a new car
Uses car for Commuting
Does recommend this car
---
CAR IN ONE WORD " JUNK"
by GM MAN from ROANOKE VA | March 1, 2014
OWNED YEAR AND HALF AND HAVE SPENT A TON ON IT.REPLACED TRANMISSION, FRONT BEARINGS, OIL SENSOR UNIT, MISSES AND STILL HAVEN'T FOUND ANY WHO CAN FIND WHAT CAUSING IT, HEAT FAN MOTOR RATTLES, I LET LOOKS FOOL ME LOVE THE BODY STYLE, HATE THE CAR . INTERIOR CHEAP PLASTIC THAT RATTLES , VERY DISSAPPOINTED WITH GM, THE CAR BEFORE THIS A 98 LUMINA WITH 270,000 MILE BEST CAR EVER OWNED WAS TOTALLED.MY CHEY DEALERSHIP HAS TRIED TO GET ME TRADE IT ON A NEW 2014 IMPALA YOU COULDN'T GIVE THIS JUNK AND MAYBE NOT ANOTHER GM . SAVE YOUR MONEY AND BUY A 15 YEAR LUMIA WITH 300,000 MILE AND YOU'LL HAVE BETTER THAN A NEW IMPALA
Purchased a new car
Uses car for Work
Does not recommend this car
---
210k and still running
by KenFu from Pasadena, MD | January 2, 2014
I bought my '06 Impala in Sep '06 with 15k miles on it and I'm still running it with 210k miles now. The maintenance costs have been relatively low but are creeping up which I assume is due to the high mileage and the fact that I can't always afford the crazy high prices of repair shops. I have the LT and it's a fairly vanilla car, but that's ok with me. It has done it's job and then some. I'll run it till the wheels fall off.
Purchased a new car
Uses car for Commuting
Does recommend this car
---
Love the 3.9L V6
by Impala Owner from Columbus, OH | June 28, 2013
Great passing power, and the rumble from the big v6 with dual exhaust is awesome. Great comfort for just cruising down the highway..
Purchased a new car
Uses car for Commuting
Does recommend this car
---
just bought a 06 chevey inpala lt
by mike from flushing,queens ,ny | May 21, 2012
so far so good i just bought it today,and i like it so far.37k miles and 2006 for 7000.car had minor accidents in front and back got the machinace check it out its ok.and am just happy to have this car but a little dissapointed with the 18 mpg.other that that its all ok.
Purchased a new car
Uses car for Commuting
Does recommend this car
---
WOW!!
by Chevycamaro1891 from Inman, KS | May 18, 2012
This is a great car! Driven several just bought one and love it!! Way better than any comparing car.
Purchased a new car
Uses car for Commuting
Does recommend this car
---
People Who Viewed this Car Also Viewed
Select up to three models to compare with the 2006 Chevrolet Impala.
2016 Chevrolet Sonic
Starting MSRP
$14,345–$21,495
Compare
2012 Honda Accord
Asking Price Range
$10,072–$18,072
Compare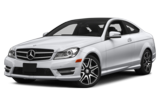 2015 Mercedes-Benz C-Class
Starting MSRP
$38,400–$71,900
Compare
Featured Services for this Chevrolet Impala