Average Ratings
---
59 out of 71 people recommended this car.
---
So Aweseome, but I can give minor critique
by Blonde Girl who Loves to drives FAST!!! from Boston, MA | February 28, 2016
Love, love, love this car!!! Everyone's like, "Get a Toyota?!" Well, my father has a 2015 Toyota Corolla and it not as smooth of a drive as my lovely Cruze- ps I've had and owned both the LS and LT models. Some woman slammed me from behind in her Durango going at least 30 while I was at a stop light. I walked away without a scratch-fyi I'm 40, 5'3" and was wearing a seat belt. Unfortunately my beautiful Cruze was deemed by my insurance company unfit to drive- even though I drove it for 200 miles after the accident cuz heck it worked as if it didn't have a bashed in trunk. So then I found another 2014 Cruze and this one I drive now is the LT model. To get to overall point...Both Cruzes provide a smooth and gentle ride, great pick up (LT more than the LS), the brakes aren't overly sensitive-- they don't "slam on" they are nice and gradual--so you're not jerking all over the place. Every rental I drove-- the Rogue (not bad) and Hyundai Elantra (Great power and control but way too loud and not smooth) made me really miss and appreciate my beautiful Cruze. My only complaint is that when it's winter (in Boston), the power windows don't go down until the car is sufficiently warmed up. (Which is a great excuse to for me to give my husband for a remote starter--which some Chevy dealerships don't do, but some, "kind of" do.
Purchased a new car
Uses car for Work
Does recommend this car
---
Sad to own chevy right now.
by Cruzer from Iowa | January 27, 2016
I bought my 2014 cruze this last summer with 35,000 miles on it. Now I am at 54,000, miles and I have just found out I have a cam shafts problem with my trany and oil leaking!!! This is ridiculous and outrageous @ the miles!! I am VERY disappointed to own a chevy right now!!!! I now have to leave it at the dealership for 2 days for them to fix!!! I will not be Ever getting another cruze or chevy in the future and I will be letting everyone I encounter know about this experience!!!!!
Purchased a new car
Uses car for Just getting around
Does not recommend this car
---
Chevy Cruze LTZ!!!
by New Used Car buyer from Easthampton, MA | June 26, 2015
My family was in need of a new, safe car. I landed at a Wholesale Dealer in CT and was shown a 2014 Chevy Cruze with just a few thousand miles on it. My children and I fell in love with it immediately. Our salesman, Miguel, took us out for a spin and then helped us get the paperwork taken care of so that we could get on the road same day. We had the ability to drive it over 100 miles home and enjoyed every minute of it.
Purchased a new car
Uses car for Transporting family
Does recommend this car
---
Chevy Cruze LTZ RS!
by Jason from Chicago, IL | April 28, 2015
I purchased a 2014 Chevrolet Cruze LTZ RS about a month ago and could not be happier! I was looking at other cars in the compact market and the Cruze had the best combination of features, safety and styling. The handling is excellent due to the sport tuned suspension, the leather interior is great with front heated seats, and it has a remote start/push button start for those colder nights! For those that are skeptical at the specs on the engine it accelerates just fine since the turbocharger kicks in at about 1800 RPM! The only minor complaints I have about the car are that the rear seats are a bit cramped in the leg room for adults and the sound system could use a little more bass (even when adjusting the bass EQ to the max). Still an excellent car for the money!
Purchased a new car
Uses car for Commuting
Does recommend this car
---
cruze
by es from | April 14, 2015
I just purchased my chevy cruze yesterday and i am in love. It runs great has plenty of room and so far gets great gas mileage. For my first car i am very impressed.
Purchased a new car
Uses car for N/A
Does recommend this car
---
Love this car
by News Editor from Waukomis, OK | February 22, 2015
I like everything about my 2014 Chevy Cruze 2LT. Got it with 12,000+ miles and it rides great, love the many features, handles very well and already excellent mileage. Anybody that says it doesn't get good mileage doesn't know how to drive a car and get good mileage, in town or on the road. Styling is first-rate. Much more inside room than I thought when I first looked at the car. Blind spots are minimal ... you just have to turn your head a little. Haven't had it long enough to say anything about reliability. Impressive car! Like the trunk room and really like the center console layout. And, since it's winter, the seat warmers are really welcome.
Purchased a new car
Uses car for Commuting
Does recommend this car
---
Design
by Mom's car from NH | February 19, 2015
The Cruz is not designed for cold and snowy weather. The wiper arms freeze up because of the ice build up under them and the blades freeze to the windshield because the defroster does not reach where the wipers are. There is a large space between the wiper arms and the car where the ice constantly builds up and it is extremely hard to get the ice out from under the arm. The defrosters both front and back cause more ice build up than they do any defrosting. The trunk also gets huge build up along the back window. All the windows constantly freeze up unless the car is at least 80 degrees. Night driving is very hard because you have to stop and defrost the windows constantly. The air bag compartments cause serious blind spots. You can't see pedestrians at intersections or even when they cross the road till you almost hit them because the compartment is so wide. The rear ones block other vehicles when backing out. The emergency brake is located right over the cup holders which makes it difficult to use them. The front passenger seat is so close that it is hard to shift when average person sits there. I am constantly pushing the passengers arm out of the way. I really hate this car.
Purchased a new car
Uses car for Transporting family
Does not recommend this car
---
2014 Chevrolet Cruse LS
by Frank from Colorado | February 17, 2015
Quiet and solid feel and gas mileage sold me. 1.8 Engine and six speed automatic work to provide excellent commuting power and smooth shifting. 105.7 inch wheelbase is not a small car and the ride is fantasic and handling is good. Thought I wanted a Malibu, bought a Cruse. Oh, forgot..................it's a beautiful car !
Purchased a new car
Uses car for Commuting
Does recommend this car
---
True and balanced review
by KtmRider from St. Paul, MN | February 13, 2015
I have 34k miles on my 1.8L 6 speed manual Cruz. I bought it because of the mileage and it has not disappointed. Some reviewers complain about how bad the mileage can be, but its all in your driving habits/style. When the temps are warm (live in MN) and I make an effort to get good mileage, it will get 36mph with 80% freeway & 20% city. If I'm driving on highways and keep my speed below 60, it has returned 40mpg (actual calculation, not computer estimation) . I purchased a hitch and tow my dirt bike on a trailer without a problem. Overall, this car is great. The leg room up front has to be the best out of any vehicle i have ever seen. One passenger was 6'7" and he had plenty of room. The bad... with the front seats adjusted for even an average person, there is little room for rear passenger's legs. . Overall it is a great car. My only caution would be for people who will be frequently hauling passengers in the rear. A short stint here and there is not a problem, but daily driving with rear passengers may get tiresome.
Purchased a new car
Uses car for Commuting
Does recommend this car
---
Just what I wanted
by Drew from Charlottesville, VA | January 21, 2015
I had driven several Cruzes as rental cards and found that they met all my needs and desires for a car. Great mileage, good stereo system, remote start function, quick warm-up; I am so glad to have all these now. I found the perfect one on cars.com!
Purchased a new car
Uses car for Work
Does recommend this car
---
People Who Viewed this Car Also Viewed
Select up to three models to compare with the 2014 Chevrolet Cruze.
2016 Hyundai Elantra
Starting MSRP
$17,250–$21,700
Compare
2015 Chevrolet Equinox
Starting MSRP
$22,120–$33,670
Compare
2014 Ford Focus
Asking Price Range
$9,697–$16,825
Compare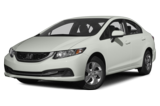 2015 Honda Civic
Starting MSRP
$18,290–$26,740
Compare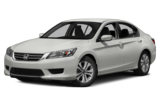 2015 Honda Accord
Starting MSRP
$22,105–$33,630
Compare
2015 Chevrolet Malibu
Starting MSRP
$22,465–$28,320
Compare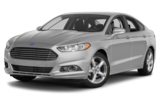 2014 Ford Fusion
Asking Price Range
$11,948–$21,860
Compare
2014 Chevrolet Impala
Asking Price Range
$14,980–$28,236
Compare
Featured Services for this Chevrolet Cruze