Average Ratings
---
45 out of 49 people recommended this car.
---
quality over quantity
by fun in the snow ny from Binghamton, NY | March 31, 2015
Excellent bang for the buck, any negative reviews on this sight are by people who are not used to driving heavy muscle cars, this will not ride like a Honda 2000 and there will be issues, every manufacturer and every model car has issues that is what your warranty is for, if your tire and wheel assembly come off the car, chances are you had loose lugnuts, and should have noticed it long before it came off, and you probably have small knowledge of vehicles other Than driving them, visibility is an issue only if you just look in the rearview and don't use all your mirrors, have owned many mustangs in the past, and loved them, however the camaro is a different beast that puts the pony to rest.
Purchased a new car
Uses car for Having fun
Does recommend this car
---
I'm very happy with it :)
by JustChuck from Long Island, NY | March 29, 2015
I got my 2SS convert almost two years ago. It's an automatic. I've had no issues with it whatsoever, though I did ditch the summer only tires in the late fall of 2013 for some all season tires. Other than that, two or three oil changes ad that's it. Counting the days until spring really arrives?
Purchased a new car
Uses car for Having fun
Does recommend this car
---
Fantastic
by Camaro ss from TX | March 11, 2015
I've had the 2013 ss for about two months now and all i can say is, my God. With 426 ponies stock and 420lb you can't get enough power. Modifying this car is extremely easy but may be a bit expensive. First thing I got was magna flow and an air intake. My ss now has 452 hp and I get excited to wake up and drive it to work every morning. Yes the visibility is bad but you get used to it quickly, and it starts to not bother you. Get this car!
Purchased a new car
Uses car for Just getting around
Does recommend this car
---
Nice.
by mark from Albuquerque, N.M. USA. | March 1, 2015
I have owned the 2013 1lt camaro for 2 years now. I love this car. Its a By, but with good power, 323 horses. I have the manual transmission. The other day it snowed a lot, and I was worried how it would handle going up a hill of ice trying to get home from work. It handled great. The rear slip diff. kicked in and I was passing other cars that should have done better. I was impressed. The rear visability is not great but it is something you have to get use to. Mine came with the 7 inch touch screen and blue tooth and I really enjoy it. I plan on keeping this car for a while.
Purchased a new car
Uses car for Work
Does recommend this car
---
Love it
by LT from SC | February 1, 2015
This car is amazing and i would defeinitely recommend it to a friend. I have the v6 model lt coupe and i love it. No need for me to get the ss because the v6 is amazing. Great investment.
Purchased a new car
Uses car for Just getting around
Does recommend this car
---
Ripped muscle car
by Camaro fan from Long Island,New York | September 27, 2014
My first car was a 1971 camaro and I've wanted another since the new design came out. It did not disappoint ! Power,looks,luxury. Cars. Com was very helpful and the staff at Chevy of Jersey City couldn't have been nicer. As far as I'm concerned,the camaro ss blows away the competition.
Purchased a new car
Uses car for Having fun
Does recommend this car
---
Worst quality vehicle I have ever owned.
by Disapointed Sports car enthusiast from Kansas City, MO | July 10, 2014
I have owned the car for 9 months now. I have had numerous concerns with the 6 speed manual transmission on the car, Including grinding/rubbing noises, and difficulty shifting. I have taken the car to the dealer and had them drive it with me, their transmission "expert" claimed that everything I was concerned about was normal for the Camaro SS. Needless to say none of the things I am concerned about are normal for a manual transmission, I guess they must be for a GM though. Additionally, the shift skip feature built into the 6 speed transmission completely defeats the purpose of having a manual transmission car! If I could go back, I would have bought a Mustang. Live and learn I guess..
Purchased a new car
Uses car for Commuting
Does not recommend this car
---
2013 SS CAMARO CONVERTIBLE
by Bj'sCAMAROSS from Elkhart, Indiana 46514 | May 26, 2014
So What, the car is"old Tech," so am I. people complain about visually hard to see over the hood, well if you dont want a muscle car, then don't buy it, thats what is all about. MUSCLE and this SS is the car to have. My first Camaro was a 2013 RS Convertible, I like it so much I sold it and bought the SS Convertible, enough said.... Bj's Camaro SS
Purchased a new car
Uses car for Having fun
Does recommend this car
---
smoken hot 1lt in Detroit
by Dolph from Detroit, MI. | May 21, 2014
bought the 1lt september 2013, and Dude seriously!! this is a V6??!! fast car 323HP!! 6 speed manual!! it is a great sport car, handles great, off the line is a smile wide!! i ordered it with sun roof, back up camara a must,and the duel mode exhaust make it sound like a sport car!! polished 5 spoke aluminum rims, this car is a looker, i hear the guys talk about the car has only a V6, but i'm telling you it has as much horse power of the classsic cars of the "60s"/"70s", which i've owned a few, and this is one of the best cars i've owned, I would for sure recommend this car, Happy Trails!!
Purchased a new car
Uses car for Having fun
Does recommend this car
---
Great Sport Car, Poor reliability
by Tony from HUbert, NC | May 12, 2014
Hello everyone, my recent last month experience with my 2113 Camaro 1LT Coupe, had making me question the reliability and durability of the brand. Just imagine, having your entire tire assemble system with break pats and everything that comes with it, broke apart while you are driving above 70 miles an hours, YOLO, If you do! Welcome to my world. As I mention above, the car have less than 10,000 miles, I purchase this vehicle early May, last year. My story is going to sound like something that could only happen in the movies, however it happen to me. I was driving on West Virginia highway 75 south bound on a Sunday Morning, I was returning from the Naval Station Great Lakes, (my son graduated from recruit training) then unexpected happens, the right tire and the entire assembly system broke off the car, I saw the entire system, abandon my car and carry on moving forward. Without any exaggeration, I saw my life flash in front of my eyes, I thought I was a goner. Seeing your tire moving forward, while simultaneously trying to control the vehicle from colliding with the cemented median, was the worse experience yet, what a nightmare. This whole incident felt like I was hit by and IED in Iraq, what a scare. My question to anyone is, how is this possible? Please can someone help explain what the heck happing here, I didn't hit anything, and however I was driving a little over 70 miles per hour. Nevertheless is has been almost a month with no feedback from Chevrolet, they are sure not working on getting me a respond. Any help would be greatly appreciated thank you.
Purchased a new car
Uses car for Just getting around
Does recommend this car
---
People Who Viewed this Car Also Viewed
Select up to three models to compare with the 2013 Chevrolet Camaro.
2015 Ford Mustang
Starting MSRP
$23,800–$46,170
Compare
2012 Porsche 911
Asking Price Range
$43,985–$108,809
Compare
2014 Cadillac CTS
Asking Price Range
$22,008–$51,204
Compare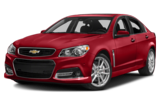 2014 Chevrolet SS
Asking Price Range
$31,265–$40,589
Compare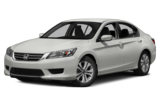 2014 Honda Accord
Asking Price Range
$14,763–$24,863
Compare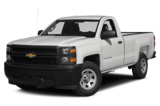 2014 Chevrolet Silverado 1500
Asking Price Range
$21,581–$44,009
Compare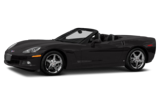 2013 Chevrolet Corvette
Asking Price Range
$25,698–$71,370
Compare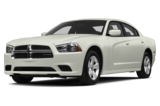 2013 Dodge Charger
Asking Price Range
$12,264–$32,248
Compare
2015 Dodge Challenger
Starting MSRP
$26,995–$58,295
Compare
Featured Services for this Chevrolet Camaro