Average Ratings
---
19 out of 27 people recommended this car.
---
The Best Car I ever had
by X5 Driver from NEW YORK CITY, NY | July 6, 2016
I am very satisfied with a purchase! BMW 2011 3.5i is a great car for city. I do have a decent MPG(20), it is roomie and very nice looking. When you look for this car to buy used, interior is the great way to understand if the mileage is accurate. Don't buy it in NYC. The ride is rough, but you get good handling because of that. Steering wheel is hard to turn, but it makes it unique. This car is a great Sport Utility SUV for the people who knows what it is.
Purchased a new car
Uses car for Having fun
Does recommend this car
---
Not an enthusiast
by Not an enthusiast from Missouri | January 4, 2016
I wish the test drive would have given me more insight. I hate the steering. Too hard to turn at low speeds and so tight when on the hwy. that I feel like I am all over the road. I am worn out after driving this car. Always something coming on with the sensors. Now the camera is malfunctioning and there is nothing in idrive to help and nothing in the car manual. I do not like the idrive system. Takes your attention off the road too much. I constantly bump it if I am using the cup holder from the passenger seat. I absolutely HATE the unlock button in the middle of the car! why aren't they on each front door like most cars. Also if you are going to be able to unlock and have a push button start.... the design would have been better not to have to insert it into the car. Not sure if there are keyless entries with codes available as we purchased this used but I really don't like having to have the key with me.... of course, I couldn't leave it in the car then as it would open for anyone! The automatic lift gate is nice but why can't you close it from the driver's seat. VERY inconvenient when you are used to being able to do that....... the seats are very hard and not comfortable for long trips.... An hour in and I hate it. I totally regret purchasing this car. Wish I had kept my 2008 Lincoln MKX. Who knew..... I think sometimes people want BMW for status and it isn't about that for me.
Purchased a new car
Uses car for Work
Does not recommend this car
---
I like most of it, but too early to tell
by skykingtak from Winchester VA. | November 25, 2014
I like the vehicle, and am amazed that something this heavy with such heavy tires with a twin turbo and 300 HP can get 26 mpg on a trip. Cons are teeth jarring run flat tires and the disgusting amount of brake dust.
Purchased a new car
Uses car for Just getting around
Does recommend this car
---
X5 is extra special
by Brian Cherry from Golden Valley (Minneapolis), MN | September 23, 2014
The BMW X5 is a fabulous vehicle! The high quality is apparent throughout with thoughtful touches and wonderful attention to detail. Since little things mean a lot, the little details such as large map pockets and a glove box that angles upward that can be easily reached and opened by the driver provide easy access to items such as sunglasses. Also, the rear hatch with a small lower section keeps things from falling out when unloading at an angle such as on a boat launch ramp or when unloading scuba tank when backed down to the beach. In addition, the BMW rear vision backup camera is superb, and it provides a sort of night vision much better than I anticipated. The 300 horsepower turbocharged six cylinder engine is smooth, and my X5 gets 25 miles per gallon while on cruise control on the highway, although the mileage is less in stop and go traffic. Since the BMW has a rated payload capacity of 1,290 pounds and a towing capacity of 6,000 pounds, it is able to handle most towing assignments and is great for hauling people and gear such as scuba equipment!
Purchased a new car
Uses car for Just getting around
Does recommend this car
---
Always at the shop, very unreliable for the price
by Momof 2 from League City , Texas | January 7, 2014
This car performs well when it does work. However, since I purchased it in 2010, it's been in the shop more than on the road. A couple of days after buying it, the car just lost power while pulling in to a shopping center. I had to wait a few minutes before I was able to restart it. Then at 800 miles, I had to add a quart of oil. Then after that, it's been a routine quart of oil every 3000 miles. I was told by dealership that it was normal to add a quart of oil since it's a "high performance" vehicle. I took it to a couple of mechanics and I was told that it isn't normal to add a quart every 3000 miles!! There is something wrong with the engine if it continues to require adding a quart of oil. A few months later, the engine emission lights came on and they had to replace the emission pump. Then, my engine completely burst while entering the freeway, which eventually had the truck in service for almost 2 1/2 months while I waited for the dealership to replace the engine. Not only was it an inconvenience, the dealership also required me to return the loaner every 3 days!!! What a bunch of crock! By the way, after the engine was replaced, the problems with adding a quart of oil stopped!! I would usually see the oil gauge at 50% by 1500 miles and by close to 3000 miles that's when I have to add a quart of oil. Then a month later, the battery died at 35,000 miles. After a month, the water pump broke on Christmas Eve, which then had to be replaced. I was told by my service advisor, that it doesn't matter what car I buy, if it's built by humans it is prone to have problems....What??? Problems!! I call it a complete failure. Not only does the truck unreliable but the place I bought the vehicle is also unreliable with their loaner cars. BMW calls their vehicle "The Ultimate Driving Experience". After what I've been through, I call it the ultimate broken down experience!!
Purchased a new car
Uses car for Transporting family
Does not recommend this car
---
BEST PRICE, GREAT SERVICE!!!!
by DAVE COCHRANE from SUGAR LAND | November 22, 2013
I DROVE ALL TH WAY FROM SUGAR LAND,TX FOR MY NEW X5 TWIN TURBO, MY TRUCK IS FAST AND SO WAS THE SERVICE AT PASSPORT MOTORS. THANK YOU ROSY & ARTHUR!!!!
Purchased a new car
Uses car for Transporting family
Does recommend this car
---
X5 Diesel
by Jay from Michigan | October 22, 2013
I purchased a 2011 diesel and would not buy another one. The exhaust system, and diesel exhaust fluid system are very problematic. It started at around 30,000 miles with a smell of exhaust in the cabin when starting in cold weather. It would go away shortly after, and the dealer checked it out, but nothing found. At 55,000 miles, it really started going. Dealer cleaned the exhaust filter at cost of 400. Engine light came on and it went back for repairs. They then replaced the exhaust fluid reservoir and heater at a cost of 1,300. Now at 60,000 miles the level of exhaust in the cabin in dangerously high. It went back in, and the dealer says there are leaks in the exhaust system at the engine, and the cost will be around 1,100. Some of these things have been recalled for the exact issues, same model and year, but the recall, doesn't include my vin number. Before you buy a diesel, do a google search on "x5 exhaust in cabin". Then, don't buy one.
Purchased a new car
Uses car for Commuting
Does not recommend this car
---
Pretty nice overall
by oldman12 from Washington DC | October 16, 2013
Cons... a rattle in the back that is killing me. Brake dust (typical BMW) is rediculous! Headlights are not as bright as my 535i but its not bad. Its a BMW (my 9th, its querky, I accept it) Pros... Many! Styling is very nice if you ask me. I have everything option expection heads up display so with the 20inch wheels and wide fender flares/step boards, it looks better than most X5's on the road. Performance is very good considering it gets 22mpg overall. It is quite roomy and steering and brake feel are excellent. Mine is tuned with over 500ft tq. so power is always there and I'm pretty sure it would surprise the twin turbo six if it wasnt modded as well. I have free maintence until 100k miles which is great but the OEM brake pads are killing me. I have recommended this truck to someone before I bought it (couldnt afford it new) and they love and to someone after I bought, and they too love it. It has a good resale value and I expect it to stay that way. Can't go wrong.
Purchased a new car
Uses car for Commuting
Does recommend this car
---
Absolute Fun
by TN Tarheel from Johnson City, TN | August 31, 2013
Beautiful styling. Great power with the V8 twin turbo 400 horsepower engine. Very moth automatic transmission.
Purchased a new car
Uses car for Just getting around
Does recommend this car
---
Great deal on X5 diesel
by BMWMan from Louisville, KY | January 23, 2013
I bought this car certified-used from local BMW dealer - price was well below anything else within 300 miles, and it had half the mileage (<9K miles). I only drive BMWs, we traded an 02 X5 - I am biased toward BMWs because I am used to the way they drive, handle, and perform, and I know where everything is and how it works, and there is no better service experience in my opinion. Having said that, be sure you get warranties, including maintenance, because they are EXPENSIVE to work on. Fortunately mine have never been any major trouble. But even the routine stuff is very pricey, so get the maintenance warranty. The car is immaculate - buying new cars is nice, but certified used is the way to go in my opinion, unless you hate money. I saved a bundle on immaculate low-mileage used vs. a brand new one. I have never owned a diesel, but wanted to try it for the better fuel economy and so far I am impressed, averaging ~22 mpg in town and some highway driving. The performance is also great, great acceleration/torque, and tight handling. After a month I am very happy and impressed - hope to stay happy.
Purchased a new car
Uses car for Just getting around
Does recommend this car
---
People Who Viewed this Car Also Viewed
Select up to three models to compare with the 2011 BMW X5.
2012 Mercedes-Benz M-Class
Asking Price Range
$19,877–$40,033
Compare
2011 Porsche Cayenne
Asking Price Range
$21,279–$52,351
Compare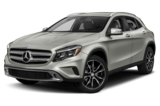 2015 Mercedes-Benz GLA-Class
Starting MSRP
$31,300–$48,300
Compare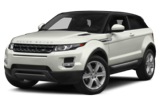 2015 Land Rover Range Rover Evoque
Starting MSRP
$41,100–$60,000
Compare
2015 Lexus LX 570
Starting MSRP
$83,180–$83,180
Compare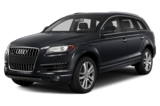 2014 Audi Q7
Asking Price Range
$34,179–$50,147
Compare
Featured Services for this BMW X5