Average Ratings
---
12 out of 13 people recommended this car.
---
Great Car!!
by jerseyman26 from Morristown, NJ | January 5, 2015
I purchased this car a year and a half ago with 97,000 miles on it. I have had to repair a couple of small items, nothing major, except I am told I need to replace the catalytic converters which are not cheap on this car because there are two of them. The car runs great and is just a great car to drive especially on the highway. The faster it goes the more comfortable the ride becomes. If our highways allowed speeds of 100 mph I think this car would love it.
Purchased a new car
Uses car for Just getting around
Does recommend this car
---
A Huge Bargain for a King of the Road.
by Automaniac from Ann Arbor MI | September 27, 2013
My 740iL 98 is now 15 years old, maybe 16. I bought it in 2005 for less than 10% of what it costs now. It had already 113k miles, and was not even a one or two owner car, I may be the 4th. But after asking around and test driving it twice ( I was not looking for this model but the smaller 540i with the 6 speed Manual, 1997-2003), I decided to take a risk, and was amply rewarded! The V8 purrs and at speed sounds like a turbine, Awesome sound, power, torque. The car handles as if TRULY it is on rails, utter confidence. No other peer vehicle, (flagship luxury sedan) German or not, comes close. Fuel efficiency as you would expect from a big heavy powerful car is low, but I still get 22-24 MPG HWY on long trips at high speeds. Reliability is the only area I did not give it 5 stars, but 4. There are no major problems with either the engine or transmission all these years. I spent $850 at the dealers fixing a small oil leak, in retrospect I should not have bothered. Other problems were few and very minor. In fact, in 2009 I actually MADE MONEY using this car, because I was reimbursed for 4 trips of over 1,000 miles each, and the total was far more than the full year's gas, insurance, license fees, service, repairs, and even the small depreciation! The dealers make their $ from the repairs and service, and much less from selling new cars. Therefore, if you arer wise, you will shop around and find an INDEPENDENT Mechanic that is a BMW Expert, and trust him with your repairs, if any. Dealers offer free clinics where they list all kinds of unnecessary repairs, take them (and enjoy the free food) but do not waste your $ on the repairs, just make sure the belts and hoses are OK and the car will do great.
Purchased a new car
Uses car for Just getting around
Does recommend this car
---
4 I BMW owner
by kba5757 from plainfield, IL | January 28, 2013
that is one great and reliable car to own. I purchased this car with the intent of reselling it for a profit and I decided to make it my second car!!!
Purchased a new car
Uses car for Commuting
Does recommend this car
---
Comfortable and Safe..
by Tony T from Los Angeles | February 17, 2012
740i Purchased used with a relatively low 66,000 miles; absolutely the most amazing sedan ever built. The drivetrain will take you a very long way, but as the assessories age they will fail, and replacement costs -maintenance will be high priced (as others I'm sure have commented here). I am fortunate to have a great, honest independent BMW mechanic. This car is impressive on the highway and extremely comfortable in annoying city traffic. In my opinion the seats were designed better than Mercedes from this vintage. You really can't go wrong with the 7's from '95 to '01 but watch for it's history and service records.
Purchased a new car
Uses car for Commuting
Does recommend this car
---
Terrific Value
by PVE from Westlake Village | January 23, 2012
Based on price, performance, reliability and comfort, and service from the dealership the deal I got from Cars.com was outstanding.
Purchased a new car
Uses car for Work
Does recommend this car
---
best vehicle for your money
by 740driver from parker, co | January 18, 2012
bought mine with 52,000 miles. best car i've owned. reliable, dependable, and comfortable for those long trips. gas mileage yealds me about 500+ per tank. awesome car, and wont disapoint. performance is awesome, handles like a car half its size. EDC suspension adds a nice performance increase for those trips up windy roads, little to no body roll. definiteley buy one if the miles are loe, other wise find one that has all of the service history cause maintaining these E38's can be a hastle. otherwise good car all around.
Purchased a new car
Uses car for Just getting around
Does recommend this car
---
Just bought- has high potential (I hope)
by High Hopes from S.F. Bayarea, Ca | November 6, 2011
I bought my 740il in late Oct 2011 for less than 5k. It had 132000 miles. It seemed to run amazingly well. It was "push you back in the seat fast" and it handled like it was on rails. The car's temp guage kept so cool,even though I was running it hard (several 0 to 80 runs, followed by quick stops) that I thought the temp guage was broken, but it isn't. I drove it a little, bt did not want to do much driving until I had it inspected. I then found out that the car needed suspension work, major front and rear brake work, power steering pump replacement, and various other work, along with a full tune-up and servicing, which is costing another 5k. I'm hoping that with all the work done, it will be once again in its' glory days, and that I could rate some things higher than I did.
Purchased a new car
Uses car for Transporting family
Does recommend this car
---
A FINE MACHINE !!! LOADS OF POWER AND STYLE!!!
by stavy from FL | November 24, 2010
I HAVE OWNED BENZ'S, LEXUS'S,CADDY'S ETC.. BOUGHT IT USED CERTIFIED ITS A 98..HAD 43K MILES..JUST HIT 155K MILES, HAVE PUT $7K INTO IT AFTER WARRANTY EXPIRED...BUT I MAINTAIN IT METICULOUSLY...UNREAL PERFORMANCE AND POWER. HUGE INSIDE , GREAT TRUNK SPACE...WOULDNT BUY WITHOUT SOME KIND OF WARRANTY...AND FOR THOSE THAT COMPLAIN ABOUT REPAIR COST...YOU SHOULDNT BUY IT IF MONEY IS AN ISSUE...MY DAD ALWAYS SAID "IF U WANNA LOOK THE PART,YOU HAVE TO PAY THE PRICE" IT WAS WELL WORTH EVERY PENNY.
Purchased a new car
Uses car for Just getting around
Does recommend this car
---
THE ULTIMATE DRIVING MACHINE!!!!
by 5 Beemer owner from CHICAGO, IL | July 19, 2010
tHIS IS AND WAS the best CAR i HAVE EVER OWNED AND I AM ON THE 5TH 740 MODEL!!!! Do not believe the statements here by some owner that said his car fell apart...that is a stupid statement as this is the BEST most solid automobile that drives like no other, none! It requires good maintenance, how hard is it to change oil and update needed items that wear out...this is the car that is worth while keeping. I have owned them with the following mileages: 46,000, 166,000, 296,000, 92,000 and now I bought my 5th with 137,000. I expect to drive it to 200,000 miles and get another! This is absolutely the best driving experience for the money and the new ones are over $100,000 now! This automobile provides a solid road feel like no other, no other German car beats this vehicle. Not a Mercedes, not an Audi...this is truly the Ultimate Driving Machine...drive one and you will see...your wife will like it even more and your children will too when you hand it down....There are plenty of shops that repair them and have good reputations and are not charging dealer prices as well. THE BEST!!!!
Purchased a new car
Uses car for Work
Does recommend this car
---
Great Car
by Bimmer Enthusiast from Laurel, MD | April 7, 2010
My second Bimmer... first was a 3-series from mid-80's I got new. Great little car but a little sluggish. Second was 7-series from late 90's I got as certified used. This was just the best! Tons of pep, luxuriously appointed, all the bells and whistles. And while it may be costly for a dealer to work on, I found it very easy to do routine maintenance and the odd repairs that crop up with any vehicle. As looking for my next Bimmer now and will stick with th 7-series! BTW, great Internet forums are available to help owners and prospective owners... just search for BMW forums.
Purchased a new car
Uses car for Transporting family
Does recommend this car
---
People Who Viewed this Car Also Viewed
Select up to three models to compare with the 1998 BMW 740.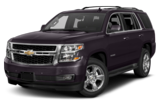 2016 Chevrolet Tahoe
Starting MSRP
$47,000–$64,740
Compare
2014 Dodge Avenger
Asking Price Range
$9,723–$16,587
Compare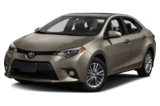 2014 Toyota Corolla
Asking Price Range
$11,163–$18,263
Compare
2007 Nissan Altima
Asking Price Range
$3,757–$10,893
Compare
Featured Services for this BMW 740