Average Ratings
---
13 out of 17 people recommended this car.
---
Fees killing us
by Beast/ the machine... BMW from Brooklyn | April 23, 2014
I went to the dealer to check out this BMW 550i/ beast or the machine that's the name I give to BMW. When I reach I saw two and there are just the type I'm looking for one catch eyes but the other one capture me heart. I love that car so much I don't even remember the dealer name who help me. But he was so helpful but they got there good and there bad the bad is the $2000 fee they put on there internet price when you walk in that just turn me off from doing business. The good they don't have you walking around on the lot without offer some help and like must of the dealers I went to they sit in the show room while you out there in the lot. My point is I would recommend this dealer to anyone. If the fee is ok with you.
Purchased a new car
Uses car for N/A
Does recommend this car
---
Almost M5 for 30K less
by Jack from Tamworth, NH | April 8, 2014
I've traded my A6 S-Line for BMW 550 M sport package. Nobody paid attention to my A6. Now all of my customers can not stop talking about my new ride. I looks like M5; has far more power I can utilize on New Hampshire roads yet it rides smoother than my Audi. It's the best car I have ever owed. Only one problem with this car is what kind of car I am going to trade it for in few years. I guess I will keep it forever. .
Purchased a new car
Uses car for Commuting
Does recommend this car
---
550i
by mma from Dallas, TX | March 31, 2014
This car has exceptional power. I have a 6-speed stick and I have never seen a car take off in first gear that quick and it absolutely explodes in third gear! Driving is truly an experience without doubt. Of course you pay the prize for it in poor gas consumption, which gives you on an average 15 mpg. Just two complaints with the 2011 model that I own; first I'm not too fond of run flat tires and second not sure why a company who can produce the finest engines can miserably fail to come up with a cup-holder design. They have somewhat refined the design that comes with auto-shift, but not so lucky with the stick shift. All in all a great machine!
Purchased a new car
Uses car for Having fun
Does recommend this car
---
Elegant Beast
by Thor1776 from Rockville MD | February 23, 2014
I recently purchased my 2011 BMW 550i. Couldn't be more pleased. The car is equipped with the 8-speed automatic trans & paddle shifters. Other options include the fabulous head-up display and Premium Sound System. The car is quiet and well-behaved around town. The 550 is built on the 7 series short frame, and exudes authority and luxury ride when you want it. For performance driving, push the Sport Mode button on the console and you've got a manual /paddle shifting race car. The twin turbo motor puts out 400HP at 4,500 RPM and it pulls magnificently with some great exhaust notes. On the highway, whether in Comfort Mode or Sport Mode, this 550 delivers to what I call the Left Lane Auto Bahn Road Rocket. I love those BMW Munich designers! I'm a business owner and I tell friends and colleagues that this car is my Corporate Jet LOL. This is my seventh BMW in my career, but it won't be my last. Keep up the good work BMW!
Purchased a new car
Uses car for Just getting around
Does recommend this car
---
Beauty and a Beast (especially if Dinan upgraded)
by Bob from Fairfax, Virginia | March 30, 2013
I bought a used 2011 550i with 25K miles with the Dinan Stage 3 performance software, upgraded suspension, and free flow exhaust (Dinan is the only BMW approved performance upgrade company matching BMW's warranty and still qualifying for extended warranties from Fidelity). The Dinan upgrades TOTALLY change the car. Before the upgrades (I have driven stock 550i / ix's before) it was a very nice, sporty car, but a bit too "luxury oriented" for my taste and I really wanted the combination of a great daily driver AND a beast of a sports car (but the older M5s are more expensive, the new one $100K+, and all terrible on gas at 10-13 mpg). Now I have it. It is a fantastic car with the Dinan upgrades.... You get the best of both worlds because of the Sport Transmission settings and the Turbo engine. In Normal Transmission mode keeping the revs under 3,000 (i.e. not engaging the turbo), I got 20 miles to the gallon driving it 500 miles from the dealership to home. By the way, with the 8 speed automatic, it does only 2,100 RPMs at 90 miles an hour (and feels like 50). However, if you want to have fun, the Dinan Stage 3 takes it to 511 horsepower (from 400) and 580 ft/lb of torque (from 450). 0-60 in low-mid 4s and doesn't stop all the way up from there. It is actually hard to keep it under 100 on the highway. It is faster than anything but the latest 2013 M5 (although Stage 4 would fix that, Stage 5 is also coming), is cheaper, more fuel efficient, and can be a great daily driver. Only complaints: - Sound System is great, but my 2008 750i sounds a little better (significantly better bass). Also, to get the Playlist option for a loaded Music library took me 5 tries and lots of research to get working since there is no explanation in the manual or on BMW's website. Water under the bridge, but a huge pain for a cool new feature (I have my entire music library of 25 gigs of music loaded into this car). - I don't like the new seat adjusters, but you can deal with it. - Options: I wish it had the Active Ventilated Seat package. It really makes a difference on long trips (with the ventilation) and sport driving with the side support. Heads Up display would have been cool too, but probably not worth the money.
Purchased a new car
Uses car for Commuting
Does recommend this car
---
The Newly designed BMW... the F10 5 series sedan
by BMW fanatic from Irvine, CA | January 23, 2012
Since the F10 concept platform has been conceived by BMW, it has gone a long way until production. This is undoubtedly one of the greatest 5 series every built by BMW, albeit the spirited fun driving experience is mildly diminished from the previous generation E60. The all new 5 series looks and feels like a smaller version of the F01 7-series. With all the electronic gadgets added to the 5, the car-to-driver connection has been compromised. Don't get me wrong, it's still a fast car, thanks to its all-new 4.4L TwinTurbo V8 that pumps out 400 horses and 450 lb-ft of torque, propelling you from 0-60 in less than 5.1 seconds; however, the "extension of your arms and legs" feeling is no longer there. However, this is compensated by comfort, technology, and everyday usability. Overall this is a great family sports sedan to have in your garage.
Purchased a new car
Uses car for Commuting
Does recommend this car
---
WOW what an amazing car
by M3aniac from NY | November 16, 2011
There is no other vehicle in the segment that comes close to the new F10 5 series. I must agree with others as far as the reliability of the first years model goes (I have a 2011 535i x-drive with M package). The one I have right now may turn out to be a lemon, but I love the car so much that I will be going right back to the dealer to get a 2012 one :) Performance of the car is amazing! I have a E46 M3 which is my joyride/track car...the F10 won't see the track but it's definitively creeping into the M3's joyride territory. It is an absolute blast to drive and it handles it's weight and size like a sports car. Comfort, style, etc are top notch as well. Compared to the other vehicles in the luxury segment this car is hands down best of the best.
Purchased a new car
Uses car for Just getting around
Does recommend this car
---
great car
by brook from | October 9, 2011
ive owned many luxury cars. this car has the performance and style of cars costing thousands of dollars more. if your looking for a car that does many things great and has the ability to get you from point a to b in a comfortable manner, this is the car. great accelleration and style. you cant go wrong. i find myself looking for reasons to use the car.
Purchased a new car
Uses car for Commuting
Does recommend this car
---
Bad Car
by Kenny from Colorado | September 20, 2011
Horrible steering and no fun to drive. A real trap. The worst BMW I have ever owned. Try another brand.
Purchased a new car
Uses car for Commuting
Does not recommend this car
---
wowww
by beemerboy from New YORK NY | August 25, 2011
an amazing vehicle... make sure to opt out for sport or M pack. there is no other car that compares to this in this segment. truly amazing. insanely powerful, yet very luxurious
Purchased a new car
Uses car for Just getting around
Does recommend this car
---
People Who Viewed this Car Also Viewed
Select up to three models to compare with the 2011 BMW 550.
2014 Hyundai Genesis
Asking Price Range
$16,478–$30,962
Compare
2016 Chrysler 300C
Starting MSRP
$38,555–$45,190
Compare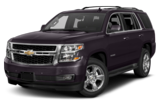 2017 Chevrolet Tahoe
Starting MSRP
$47,215–$65,030
Compare
2014 Mercedes-Benz E-Class
Asking Price Range
$22,216–$48,216
Compare
2013 BMW Alpina B7
Asking Price Range
$37,854–$76,638
Compare
2014 BMW 535
Asking Price Range
$32,043–$47,671
Compare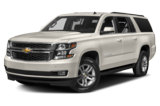 2015 Chevrolet Suburban
Starting MSRP
$49,000–$66,785
Compare
2014 Chrysler 300
Asking Price Range
$15,704–$27,716
Compare
Featured Services for this BMW 550