Average Ratings
---
11 out of 11 people recommended this car.
---
A fine car that gets better (but pricier) with age
by Sport Sedan from Midwest | December 19, 2014
The manufacturer's body designation for a 540 between 1997 and 2003 is E39. I've just purchased my third E39 (used w/ 100k miles), and the second with stick shift, which my wife hates. Stick or automatic, however, the car is classic old-style BMW, before Chris Bangle became the lead designer for the marque and changed the look altogether. Whether you're a Bangle fan or not, the E39 is both elegantly proportioned and beautifully understated. On the highway or the twisties, the E39 is powerful, nimble, and a real joy to drive. The E39 is relatively reliable, too, with the exception of a very few known maintenance issues (e.g., I had three replacement radiators over 10 years with my last 540). Even if infrequent, repairs and maintenance are expensive when they do come due, so be prepared to spend +$500 for relatively routine maintenance costs, and north of $2500-$3000 for bigger ticket repairs / replacement. Inside the car, the controls and dials are well-laid out for the driver, and the back seats are roomy and plush; third and fourth passengers (with back seat temp controls) can ride in substantial comfort, even on long journeys. The interior of the car is beautifully manufactured and quiet, the ride is stable, and the handling inspires confidence, even at speed. It's a fine car.
Purchased a new car
Uses car for Having fun
Does recommend this car
---
My third 540
by BMW Fan from Wilmington, NC | September 27, 2011
The best car I've ever owned! Comfortable with all amenities. Good looking too! 8 cylinders under the hood and a tiptronic transmission make for quick and fun driving!
Purchased a new car
Uses car for Commuting
Does recommend this car
---
Best BMW I've Owned
by BB from Florida | February 13, 2011
Fourth BMW I have owned and by far the best. Quick, smooth and powerful. Great style and quality in and out.
Purchased a new car
Uses car for Having fun
Does recommend this car
---
2003 540i Excellence
by wjb from | February 8, 2011
Bought it as 2nd owner with 18k miles. Added about 30k miles of trouble free miles. Love the car and regret selling it. Bought a 2009 535i, which I really like, but I'm not sure the quality is the same as the 2003 540i. Anyway, once you own a BMW, it is hard to switch.
Purchased a new car
Uses car for N/A
Does recommend this car
---
80% of M5 performance at 60% of the cost
by Dilaar from Boston Area | June 21, 2010
I owned a 6 speed 2003 with sport package with all the options.....This is a fabulous handling car with tremendous acceleration....My estimate it does 0-60mph in 5s not the 5.6s as the engine wears in. Especially the 2003 had a lot of extras thrown in that were found on the M5. Note that the single large bore exhaust on this one is a key giveaway for better than "rated" performance...and it only came in 2003. I was getting better numbers as the mileage approached 50K compared to when I got it at 35K. Your mileage may vary! Gas mileage on those highway trips averaged 22-23 with the car pushed "HARD"....I mean sprints from 80-90 mph to 120mph-130mph all day long...The fastest I ever got it going was 141 mph. I left a lot of "fast" cars in the dust; the surprise on driver's faces with 400HP motors whom I could keep up with or out maneuver in tight traffic. What I enjoyed most was giving the bikers a run for their money....I could accelerate and stay on their tails at 130mph effortlessly...they usually gave up quickly; too much metal momentum too close to them at that speed. So here is the downside...this is a high maintenance vehicle! Be ready and able to spend the money to keep it at its peak! Driving this thing when it is not in top condition can be frustrating. These vehicles require regular maintenance....If you have a garage and like to tinker with cars then buy this used (with service records) otherwise steer clear...Even a car that looks pristine could have very expensive problems lurking...My car looked and drove mint but had $7-10K of repairs/maintenance lurking in the next 10-15K after 60K....Beware! You either want to and can tinker with them OR you have dough! Stay away from these vehicles if you think you can take it to the local mechanic and stay on a budget..... My trips from Boston to Toronto and back over two years were numerous and this vehicle made the drive something I looked forward to each time. I LOVED the performance of the car! And I hated to part with that machine when I traded it in. After my wife and two daughters it was my closest love! As a friend of mine once commented after he drove it for...."Driving this thing beats mediocre s@x!"
Purchased a new car
Uses car for Having fun
Does recommend this car
---
540i M-Sport
by GT3 Driver from Paradise Valley | November 24, 2008
This is my first BMW. I have owned 3 Porsches, 2 Infinities, 1 Merc, a Z06, and several Japanese luxo/sport sedans. This 540i is my choice for a daily driver yet can deliver enough performance on regular US roads to make me wonder why I even bother with my other cars. The ride is unbelievable when you consider the handling, and it so tight and quiet. Just a solid car. BMW also offers such great service - buy an extended warranty and it pays for itself. Only downside is you will go through tires in 40K miles as you can't rotate them due to the fatter rears. Jump into a 5 series and you won't even look at a working class 3 series... even with M badges.
Purchased a new car
Uses car for Just getting around
Does recommend this car
---
#3
by mgattmch from | November 18, 2008
This is my 3rd 540iA, I obviously like them! Probably the best car I have ever driven, even flat out at 155mph (on the autobahn of course) the car is rock solid. Fit and finish are exemplary, as is performance and ergonomics. My only complaint is the car does not have Lexus reliability and the DSP sound system is not that good.
Purchased a new car
Uses car for N/A
Does recommend this car
---
Most Fun Car I've Owned
by Fun in the sun from Phoenix, Arizona | July 26, 2008
Wow, what an awesome car to hit the road with! Tons of power and handles like a dream. Great car worth picking up.
Purchased a new car
Uses car for N/A
Does recommend this car
---
The Best Car I've Owned
by BMW Enthusiast from Phoenix, AZ | May 6, 2008
Looks great The performance and handling is amazing The sport package is a MUST The Automatic Rear Sun Shade is also a MUST Im going to buy another one
Purchased a new car
Uses car for N/A
Does recommend this car
---
2003 540i 6 speed sport ROCKS!!!
by Achtung Baby! from Boston MA | March 9, 2008
This car is 75% of an M5 of the same year. And that means a lot....The 2003 Sport Package is so close to an M5 (sans the engine) that one cannot go wrong if getting one of these instead of an M5.....the 540i is better suited to daily driving than an M5...one will have a hard time tapping the M5 potential on US metro area roads. I have had the car for 500 miles and it is an unbelievable ride......I don't realize that I am going 110MPH until I look down at the speedo...This car will get me in trouble!
Purchased a new car
Uses car for N/A
Does recommend this car
---
People Who Viewed this Car Also Viewed
Select up to three models to compare with the 2003 BMW 540.
2007 Lexus IS 350
Asking Price Range
$9,092–$19,108
Compare
2017 BMW 340
Starting MSRP
$47,900–$49,900
Compare
2016 Chevrolet Spark
Starting MSRP
$12,660–$17,285
Compare
2009 Hyundai Genesis
Asking Price Range
$7,042–$18,350
Compare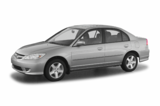 2004 Honda Civic
Asking Price Range
$2,346–$8,098
Compare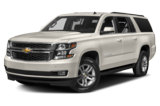 2017 Chevrolet Suburban
Starting MSRP
$49,915–$67,730
Compare
Featured Services for this BMW 540