Average Ratings
---
9 out of 9 people recommended this car.
---
2015 BMW 535D
by George from Des Plaines IL | September 5, 2016
Never gasoline engine again. Excellent performance and MPG. Usually my road trips ended with MPG between 38 and 40 i have never seen that on six cylinders engines.
Purchased a new car
Uses car for Work
Does recommend this car
---
2014 535d
by Jsfenster13 from FL | March 24, 2015
So far, this has been an excellent car. I drive 2,750 miles monthly and power and economy are excellent. I have base stereo and I think it is very good. Handling is good but I read this car used to handle better with hydro steering instead of new electric. I have put 4,000 miles on the car so far. I bought it used from BMW. It was a CPO car.
Purchased a new car
Uses car for N/A
Does recommend this car
---
Such a sweet choice
by Ataway from Orange County, CA | January 12, 2015
Plenty of power (i.e. torque), and great fuel economy too? How is it possible! Well, diesel is the answer apparently. I spent a long weekend with one of these as a loaner and really fell in love with the powertrain...motor and transmission working in such great unison. Handling also great for such a large sedan. That said, rear seat legroom is a bit cramped behind my chair, and I'm just 5'11"... But really is a wonderfully put together vehicle.
Purchased a new car
Uses car for Just getting around
Does recommend this car
---
The BMW 535D Performance and Practicality
by Arkangel from Los Angeles , California | September 24, 2014
As a new BMW owner I have to say that the BMW 535d is an incredible car it has a unique combination of performance practicality and fuel economy that makes it unique. In terms of performance the BMW 535d is absolutely incredible. It's very easy to find yourself going from well beyond the legal speed limit in the same that it would take another car even reach the speed limit. If you're inclined to passing the 535d definitely won't let you down. No matter where you are on the road if you need to get to a certain speed or particular physical location just hit the pedal and the 535d will oblige. The only limit appears to be your skill , judgment and courage. The grip on this car is incredible you can push into some corners at some very high speeds and still be rewarded with grip. The performance on the 535d is so extreme you'll find yourself passing other drivers who you know are more skillful or experienced than you in high speed corners. The 535d's combination of grip torque can often times make for deficiencies or skill or experience. This is the first vehicle that I've ever owned where you can pass someone very quickly and say "that guy is a quick driver." Not only is the 535D fast but it's practical too the interior space is immense. You can transport four passengers in comfort and luxury. The fold down seats allow you to turn your 535D into a mini station wagon and transport all kinds of loads. Even without folding the rear seats the trunk is enormous almost cavernous in size. Fuel economy is great. I've been averaging 33+ mpg. Even while stuck in stop and go traffic driving through downtown LA I overall fuel economy never dropped below 32 mpg. It was probably over 33 mpg most of the time. There is a lot to like about this car so what are the drawbacks. I would have to say the car's performance can be a drawback in and of itself. The 535d's performance limits are so high that you have to push the car to some very high speeds before you feel like you are on the edge. You can easily lose track of how quickly you are going because the car is so composed. Another disadvantage to driving the 535d is that since it's limits are so high you have to be very careful when you are driving at the car's limits. Its best to possess good skill , judgment and reflexes. The 535d is a ridiculously fast car. If you want to go fast there other cars that will probably do a great job and not cost nearly as much. I had a chance to drive a Buick Regal for a month before purchasing my 535D and thought that was a fast and fun car to drive. The turbocharged front wheel drive four regal is fun to drive. You're also closer to the car's limits when you're engaged in everyday driving. Trying to cut a few minutes off your commute in the Regal can be an exhilarating experience. You need to traveling VERY FAST in the 535d to get that same rush. BMW's styling is nice but I think that Honda has definitely done a better job of keeping their Accord looking fresh. Not having a key that automatically unlocks the car when you walk up to is very annoying. Considering the fact that this feature is standard on even cheapest Japanese and Korean cars. The key also looks cheap. Compared to the Lexus key the BMW key seems like an afterthought. I drive feels ridiculously hard to use compared to the Buick interface as well as the interface on my Lexus HS 250 that was destroyed by a hit and run driver. Overall is this car worth the money? All I can say is that the 535d is a truly unique vehicle with extreme performance that's very practical and gets great fuel economy. There are many vehicles on the market that have great performance (that you can't even explore) that are practical and get decent fuel economy. However it's hard to imagine anything else delivering 30+ mpg with quite the same luxury, performance and power as the 535d.
Purchased a new car
Uses car for Transporting family
Does recommend this car
---
So far so good
by Redcap from Alexandria Va | September 10, 2014
It's ok so far, worth the money? To early to tell. Gas cap cover only opens when the rear door is opened, seats are not that good, after an hour you are glad the trip is over. Need special cable to mount your phone $200. The maps are more up to date than M-B( theirs are more than 2 years out of date on the 2015 models) Don't believe the " Internet sales people" one guy claimed that the vehicle had 4 accessories that it didn't (not the guy I dealt with) . Why did I buy BMW? I couldn't find a US car with the features I wanted.
Purchased a new car
Uses car for Just getting around
Does recommend this car
---
Love it!
by 535d Proud from Plymouth, MA | August 27, 2014
I picked up my xdrive 535d in April and have logged about 7000 miles so far. I love this car! It is a fantastic balance of performance and economy. I've averaged 32.2mpg in roughly a 50/50 mix of city and highway driving. I've done a couple of longer highway trips that yielded 49.2 and 48.9mpg! Outstanding! My one gripe is my own fault...having moved from a Volvo I should have gone with the seat upgrade. This is my first diesel and I've found the transition seamless. Loving the 2 stops for fuel a month vs 4 stops in my last car. I've actually paid less for diesel on a few occasions than the price of premium. If you can swing the price go for it!
Purchased a new car
Uses car for Commuting
Does recommend this car
---
2014 535d finally makes diesel a valid option
by Jason Short from Seattle, WA | May 27, 2014
I recently purchased the 535d xdrive and couldn't be happier. There are a lot of BMW wide features that people will talk about (iDrive, nav, etc). They are all good to great. My only missing feature is that the XM doesn't send me score alerts for my favorite teams (my wifes Grand Cherokee does!). What I really wanted to write about was the d option for diesel. It is amazing to see what BMW has done with this car. I drove one a few years ago and was very unimpressed. This year they have brought the same inline 6 turbo-diesel used in Germany for years to the US model and it is fantastic. The engine gives 255 hp, and 38 MPG on the highway. I am really impressed. Took a long road trip over the memorial day weekend and never filled up (550 miles in that tank!). Also note that you can rip your CDs to the onboard hard drive and avoid carrying CDs with you in the car. I don't carry many anymore, but I had a few go to ones for long drives. I ripped them and now I don't have to keep them in the car. I usually buy cars and keep them 10 years. Technology has changed a LOT since my last new car, but I am really super happy with this BMW.
Purchased a new car
Uses car for Commuting
Does recommend this car
---
535D - Not your fathers Diesel
by Back to Bimmerland from Hudson Valley, NY | April 16, 2014
Purchased the car at Orange County BMW in Harriman, NY Everyone I death with was great. They were down to earth. I have recommended this dealship to a couple of friends and co-workers.
Purchased a new car
Uses car for Having fun
Does recommend this car
---
2014 535d
by John C from Humble, TX | April 14, 2014
Very impressed with my new 535d. Performance is everything I expected from a BMW. Very surprise with the performance of the Diesel engine, torque from 0-60 very good, with outstanding fuel mileage averaging above 37 MPG per tank full.
Purchased a new car
Uses car for Commuting
Does recommend this car
---
People Who Viewed this Car Also Viewed
Select up to three models to compare with the 2014 BMW 535d.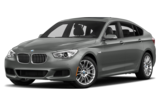 2014 BMW 535 Gran Turismo
Asking Price Range
$29,344–$48,064
Compare
2014 BMW 550
Asking Price Range
$36,460–$57,388
Compare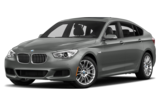 2014 BMW 550 Gran Turismo
Asking Price Range
$40,085–$50,445
Compare
2014 BMW 528
Asking Price Range
$23,094–$40,146
Compare
2014 BMW M5
Asking Price Range
$54,219–$79,483
Compare
2014 BMW 535
Asking Price Range
$32,087–$47,747
Compare
Featured Services for this BMW 535d