BMW calls it a touring sedan, but to everybody else it's a station wagon.No matter what it's called, a BMW wagon is an intriguing idea. And if the company's new 525i Touring is styled like a station wagon, functions like a station wagon, and looks like a station wagon, then there is a better than even chance that BMW owners are going to regard it as a station wagon."It is (a station wagon)," said Richard Reinbold, president of Dreyer and Reinbold BMW. "Actually, it's regarded as a sports wagon."The vehicle isn't the first model of this type ever made by BMW. The company built an "02" Series wagon in 1971, and later a wagon on the 3 Series. But these were offered only in Europe.This late-introduction 1992 525i is a 5 Series wagon, and the first model of this type ever to be exported to the United States.The five-passenger unit functions quite handily as a multipurpose vehicle, combining wagon-like attributes with the sports qualities that have been standard fare for BMW automobiles for years.The Touring is a takeoff on the 525i sedan, an automobile designed for motorists who drive with a sporting flair. Basically what engineering did was to change to the rear-end segment of the sedan's four-door shell into a station wagon configuration and incorporate interior componentry having wagon characteristics.With the rear seats folded down, the full liftgate rear fifth door gives access to a cargo area's flat rear floor in a manner that is pure station wagon.It all results in an intriguing idea becoming an intriguing vehicle. While the Touring shares the sedan's basic chassis, power train and exterior dimensions, the wagon's body has a slightly higher roofline along with built-in rails for a multipurpose roof-rack system. Doors, windows differentThe door and window shapes are a little different from the sedan. The tailgate has a window that opens separately and a top-mounted spoiler. The power sunroof is the only one of its type available today. And larger taillights wrap around into the body sides.The wagon's coefficient of drag is higher than that of the 525i sedan. But the spoiler contributes to lower coefficients of lift for the front and rear of the vehicle, and this helps provide excellent stability at high speed.The dual sunroof consists of two moving panels that serve both the front and rear seats. The front panel slides and tilts, and can slide over the rear panel. The rear panel can slide forward to provide open air to the rear seat. There are four different configurations available with the panels.The wagon not only has all the versatility of the standard wagon but also versatile mechanical componentry. It fills out the 5 Series line with a vehicle capable of utility and sports use."We never had a wagon before," Reinbold said, "so it's hard to gauge just what the market will be like. I believe it will be a supplemental family car for the wife and children. And it may be a primary car for young co uples who want some extra room. In market for wagon"We're finding people who have had a van in the family for awhile and are getting a little tired of them. They are looking for something that has cargo capacity, but a little more prestige."A 525i wagon definitely is prestige, having a $38,600 base price. Options are limited, taking in items like leather, a trip computer and heated front seats. A loaded wagon going out the showroom door probably will cost about $40,000.Once out, there's a lot to make things go. The engine is a double-overhead-cam, four-valves-per-cylinder in-line six, with BMW sticking with its time-honored six cylinders in a row rather than the current trend of many manufacturers offering 24-valve V-6s.The German automaker must be doing something right, because the in-line six-cylinder produces 189 horsepower from 152 cubic inches (2.5 liters), and that's without a turbocharger. Top speed 128 mphThe power is such that B MW electronic ally limits the top speed to 128 mph for the American market."It may fit into the needs of certain traveling men who want to present a better image," Reinbold said.The 5 Series is BMW's midsized line of vehicles. The wheelbase is 108.7 inches and the overall length 185.8 inches. At 3,759 pounds curb weight, it is medium heavy, but not enough to encumber performance.While the wagon shares its basic engineering features with other 5 Series models, it has features that adapt it to its specific characteristics.The wagon's four-wheel independent suspension is calibrated to its weight, weight distribution and intended use. For instance, in accounting for almost 200 pounds of additional weight over the 525i sedan, the wagon's suspension has a weight distribution of 47.5 percent front/52.5 percent rear vs. 50/50 for the sedan.The rear suspension also is equipped with a self-leveling system that employs electronic controls and hydraulic pressure to keep the vehicle level regardless of the load carried. And the tires are larger and carry a higher speed rating than those of the sedan. Availability limitedSales will be held down by limited availability. Projections are that the wagon will account for about 10 percent of 525i sales volume."The 525i was BMW's best seller last year," Reinbold said. "And they just can't make that many more wagons."
---
People Who Viewed this Car Also Viewed
Select up to three models to compare with the 1993 BMW 525.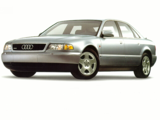 1998 Audi A8
Asking Price Range
$1,506–$11,018
Compare
2012 Hyundai Genesis
Asking Price Range
$12,468–$24,720
Compare
2002 Chrysler 300M
Asking Price Range
$881–$6,449
Compare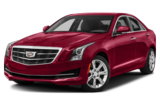 2017 Cadillac ATS
Starting MSRP
$34,595–$49,495
Compare
2012 Cadillac CTS
Asking Price Range
$7,501–$40,609
Compare
Featured Services for this BMW 525