Average Ratings
---
10 out of 14 people recommended this car.
---
You Know You Want One
by PsiBoston from Boston | September 15, 2014
I got a fully loaded 2010 with Msport. Love the power, comfort, handling, awd. Sport seats were a must. M Wheel is very comfortable but a little fat in places. Stock performance is great but there is too much left untapped. Flash tune to get another 60-70 hp and 100ft/lb out and you will never stop smiling on open road stretches.
Purchased a new car
Uses car for Commuting
Does recommend this car
---
The complete package
by Sports Car Enthusiast from PA | July 1, 2014
This car is seriously fast and fun. It is not far off of an Mitsubishi Evo in terms of speed, with quarter mile times in the mid 13s and 0 to 60 in under 5 seconds bone stock. Its dynamics through the corners are quite good with heavy steering feel and excellent precision. Only when pushed quite hard with DTC (Dynamic Stability Control) turned off does the car start to under-steer. It does so quite badly when sudden and drastic inputs are made from the steering wheel. This can be attributed to the narrow, non-staggered 225 section tires, which are Bridgestone Run-Flats. The mechanic at a local BMW dealership mentioned how a new set of Michelin or Dunlop run-flats would provide much better grip and also less tire-noise. That said, the 335xi was still a very competent sports sedan. It is easy to tell that this car was engineered for sport driving much more than for luxury wafting. Just love it.
Purchased a new car
Uses car for Work
Does recommend this car
---
bmw
by Sports Car Enthusiast from Chicago il | June 8, 2013
don`t buy this one !!!!!!!!! This one has Fleet , rental and / or lease use record(s) !!!!! looking very bad
Purchased a new car
Uses car for N/A
Does not recommend this car
---
BUYER BEWARE-WORST VEHICLE I HAVE EVER OWNED
by AUTO ENTHUSIAST from PHOENIX, AZ | June 6, 2013
I have owned 4 BMW's, 3 Benz's, 3 Rover's, 2 Lexus, a HUMMER and an Escalade. This 335i convertible was the worst vehicle purchase I have ever made. The car was in the shop more than the road. I was in a BMW loaner car more than my own car. The cars turbo, turbo intake, exhaust system and anything to do with the car's engine went out on a monthly basis. The service department at Chapman BMW in Phoenix was the worst to deal with and stated I would have to contact BMW North America to make a "formal complaint". They offered to repair the vehicle; while under warrant and assisted well. But other than so called "fixing" the car, they would not find a resolution, they would just brush me off including all management! I finally called BMW of Riverside where I purchased the vehicle brand new. No help at all, just the same story as all the others, to call BMW North America. I called BMW North America and the first lady on the phone was arrogant and did not help at all. Finally channeled through three other rude people and I had to leave a message for the Customer Service Director. It took him 3 days to call me back. It took two weeks for them to finally decide the car was a "lemon". Keep in mind, this was after the car was in the shop the first month of purchase and had two years of service records before this decision was FINALLY made. The car was returned to BMW and I received an offer that was a joke! The deal to compensate me for the horrible experience I received and all the issues I countered… I offered them a counter offer [with my attorney] and they accepted. It was the worst, cumbersome experience I have ever encountered. I have to say BMW has LOST its touch with customer service and helping to find a resolution. My family, who at the time mostly all drove BMW's has now changed their mind; after I shared this ridiculous experience. I tell everyone! I have found others out there with this same experience with their BMW's. BMW needs to address the issues with all engines with a turbo. All the 135's, 335's, 535's and any other BMW with a turbo engine. Just Google it and read the blogs for your-self. All in all… buyer beware!
Purchased a new car
Uses car for Having fun
Does not recommend this car
---
Great car
by Towson Bill from Western NY | December 30, 2012
I've owned the 335d for three years now, 42,000 trouble free miles later and still a blast to drive! I get about 35 mpg's, and the car has proved to be very dependable. The only disappointment is that BMW stopped importing it after 2012, but no biggie plan on keeping this one for a number of more years.
Purchased a new car
Uses car for Just getting around
Does recommend this car
---
BMW 535i Xdrive 2010 6spd manual
by Ice9 from Salt Lake City | December 2, 2012
Finding a car on the net has been fun and effective for me. I wanted a 4dr, AWD, sporty MANUAL. That basically meant Audi S4 or BMW 335iX. I put in the filters, and my search was successful in 2 weeks. Shipped car in from Tuscon, no problems. This car is even faster than I expected, and is in mint condition, as it was promised. BMW 335 is much lighter on its feet than the Audi S4, not as luxurious. Gas mil. is amazing; 27 at 75mph.
Purchased a new car
Uses car for Having fun
Does recommend this car
---
True manual 6-speed is the way to go!
by The Don of Driving from Missouri | September 3, 2012
Performance is awesome, good looks and refinement. Everything you would expect from "the ultimate driving machine". Only wish there was a way to turn off the AWD system to wag the tail when I want, (are you listening BMW?) like my M3.
Purchased a new car
Uses car for Commuting
Does recommend this car
---
BMW 335d
by Mike from TX | July 2, 2011
The BMW 335d is an underrated and incredible car. It has a diesel engine with almost 300bhp, which shifts the car along at a pace that is unbelievably close to an M3. At cruising speed, the 335d offers the sort of gas mileage you would expect to find in a tiny compact. Combine that with bulletproof reliablity and overall build quality, impressive residuals, loads of standard equipment and great looks, and you are left with a sports car like no other. Don't be put off by it because of poor American diesel engines, this engine produces more torque than an M3, and makes it the best car BMW make by far.
Purchased a new car
Uses car for Commuting
Does recommend this car
---
335 xi
by George from Philly from Philadelphia. PA | July 1, 2010
Very nice vehicle. White with M package. Car is very quick, gets around 22mpg all around. Truly, a driver's car. More expensive than just about anything else in its class when you add all the bells and whistles but you do get "free" service. Negatives? Kind of minor: Back seat is tight. Interior is cramped. IPod will not charge with integrated system nor can you download onto car's computer. Nav system a bit freaky, not always accurate. Radio controls way too complicated. Truly, one of the most fun cars I have ever owned. Just a blast to drive.
Purchased a new car
Uses car for Commuting
Does recommend this car
---
BMW = Disappointment
by Should of got a Lexus! from Charleston | June 6, 2010
My 335 cost $56k and have owned it for 8 months now. To put it simply, It leaves much to be desired! Sure it handles well and the engine is reasonably powerful, but there are some things that I can't believe! First, BMW's come with leather as an option! I assumed that a car costing over 50k should have it standard but my 335 didn't. It has leatherette seats which I found out is nothing more than vinyl!!! I was so disappointed. In addition, I'm constantly having to go to the dealer to fix a chronically failing Oxygen sensor! Whoever calls this a "Refined Automobile" must be out of their minds. Also, the care-free maintenance package is built into the price of the car which would explain why BMW's are so expensive to begin with. They're in the shop more than they are on the road! I'll say it again BIG DISAPPOINTMENT!!!!!
Purchased a new car
Uses car for Having fun
Does not recommend this car
---
People Who Viewed this Car Also Viewed
Select up to three models to compare with the 2010 BMW 335d.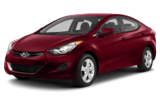 2013 Hyundai Elantra
Asking Price Range
$9,201–$16,185
Compare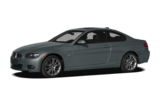 2010 BMW 328
Asking Price Range
$8,801–$21,213
Compare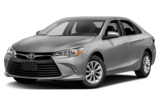 2016 Toyota Camry
Starting MSRP
$23,070–$31,370
Compare
Featured Services for this BMW 335d