The 3 Series sedans, coupes and wagons are excellent performers, which is why I've always liked them. It's also the main reason the 3 Series has owned the compact luxury-car market for as long as there's been one. What's changed, though, is that competitors have adopted the BMW formula in the past decade and are coming up strong. They're a speck in the 3 Series' rearview mirror in terms of sales, but in performance, they're nipping at its heels, providing many alternatives for shoppers who aren't swayed by the BMW brand.

Most of the attention this year has gone toward the 3 Series' new clean-diesel model, the 335d, which we reviewed earlier this year. No matter how successful it becomes, its U.S. sales will be dwarfed by its gas-powered siblings, so I got caught up with a coupe version of the 335i, powered by a twin-turbocharged 3.0-liter burning good old gasoline and driving all four wheels through BMW's xDrive all-wheel drive. Click to compare different versions of the coupe and sedan.
Power to Lead
Engine power is an area where BMW let its guard down for a few years, allowing newcomers like the Infiniti G35 to pour on the horsepower — for less money. Then came the 300-horsepower turbo 3.0-liter inline-six-cylinder that powers the current 335i, which makes it hard to care about any other engine. If you look at the horsepower specs alone, it appears that it's happened again in 2009 because Infiniti now has 330 hp in its G37 coupe and sedan. Get behind the wheel, though, and you'll find it hard to contest the BMW engine's superior, visceral low-rev torque, responsiveness and smoothness. It feels good, it sounds good and ... it takes a good chunk out of your bank account. Compared to the 328i, you get what you pay for, but it's hard to make the same argument about the G37, whose 330 hp comes standard for $6,300 less than the 335i — and even $600 less than the 328i, despite the latter's 100 hp deficit (all prices are for coupe versions). Again, it's not just about the numbers. Torque freaks might find the 335i irresistible.

For all-wheel-drive models, BMW cites zero-to-60 mph times of 5.3 seconds for the manual coupe and 5.5 seconds for the automatic. The 328 model's 230-hp normally aspirated 3.0-liter is good for 6.8 and 7.0 seconds, manual and automatic.

The manual transmission is not quite as impressive as the engines. Specifically, the six-speed shifter isn't worthy of the car or the BMW brand. It feels rubbery as it slips into each gear — a complaint we've both heard and expressed for years now — but this stick feels disconnected from the works.

Stick-shift aficionados are a small but vocal bunch and represented disproportionately among automotive journalists and BMW owners. The appeal of driving a manual is one of those things that's hard for nonbelievers to accept — kind of like British comedy, the Three Stooges and Dane Cook (only two of those are worthy of debate). A large component of it is the feeling of engagement in the driving process — not just because you're doing much more than you would with an automatic, but because you are, in effect, part of the machine. The experience includes feeling the resistance of the clutch through the pedal when it engages, upshifting based only on the engine's sound and, yes, feeling a physical connection to the drivetrain. Each of these attributes, when lacking, brings the transmission another step closer to being an automatic.

In the 335i, operating the shifter is about as involving as throwing a switch. I prefer the G37's six-speed stick, which feels like a mechanical connection and tends to rock a little more as the engine loads and unloads the transmission. The 335i's gear ratios are right and the clutch is satisfying, if a bit light. You want to work the shifter frequently, but it doesn't add to the experience when you do.
In a Word: Handling
If you had to sum a brand's identity in one word, BMW's would be "handling." Whether you opt for a tiny two-seater or a big SUV, a stronger or weaker engine, a manual or automatic, there's one constant among BMW's models: rear-wheel drive with excellent front/rear weight distribution, and the balance and roadholding that come with it. (BMW's all-wheel-drive models are based on rear-drive platforms, which also deliver on the promise.) Owners might not know why they enjoy driving their 3 Series, but they do. I believe the model's long-standing success comes in large part from its driving experience.

Would-be competitors didn't get it for a long time, trying instead to compete on price and levels of luxury with front-wheel drive and other impairments. It wasn't until companies like Cadillac and Infiniti went to rear-wheel drive and put some engineering resources behind their cars' dynamics that BMW finally had some competition. Audi has held some performance cred with its Quattro all-wheel drive, and now that the company has modified Quattro to bias torque to the rear wheels, its 3 Series challenger, the A5, has a feel sport enthusiasts can embrace. (Then there's Mercedes-Benz, which historically has exhibited uninspired handling in spite of its use of rear-wheel drive, and whose C-Class is only marginally improved.)

The 3 Series has lost none of its famed handling prowess, though our 335i felt a bit heavy, and its steering didn't have the feedback of the G37 coupe's in our back-to-back driving test. However, unlike our 335i, the G we drove had rear- rather than all-wheel drive; the extra hardware up front can sap some of the road feel out of any steering system. Still, if memory serves, I prefer the G's steering over the 3 Series', regardless of driveline. For perspective, we're talking top-tier stuff here, where the differences are minor. The A5's steering — vague and lifeless, even for an Audi — wasn't in the ballpark. It was at home, on the couch, wolfing Cheez Doodles.

On the other hand, the A5 offers an adaptive suspension option that the 3 Series lacks. The 335i's ride quality was more than livable with its optional 18-inch wheels and summer performance tires, but it does have the expected taut, sporty feel. The ability to select the ride's softness is becoming widespread and is typically appreciated by our drivers and passengers.
Interior
The 3 Series' interior is a mix of good and bad. The design is decent, but the materials are low-value — unless you opt for the added cost of optional upgrades. Having been criticized for interiors deemed too Spartan, which is a nice way of saying bland and unadorned, BMW has livened things up a bit in the past few years. The layout remains simple, in a good way. The positives in our coupe included the belt-feeder, a motorized arm that grabs the shoulder belt from the B-pillar and moves it within reach after you get in and close the door. (In a two-door, the shoulder belt either blocks passage to the backseat or slides far enough back that it's hard to reach — a task that gets more onerous as we age. The belt-feeder seems a nice feature to grow old with.)

Less impressive engineering includes the preposterous retracting cupholders — both on the passenger side. Flimsy doesn't quite describe these paragons of flimse. Then there's the stereo display, whose characters disappear completely if you wear polarized sunglasses.

Where the 3 Series doesn't live up to most competitors is in its standard equipment, from the materials to the features. Most notable is its use of leatherette — which is a nice way of saying vinyl — as standard upholstery in all trim levels, including top ones like our 335i with xDrive. Mercedes pulls the same scam, but Audi, Cadillac, Infiniti and other compact luxury cars start with leather. Our car did have the upgrades as part of the $2,650 Premium Package option, which also added auto-dimming mirrors, lumbar adjustment for the front seats, HomeLink and BMW Assist (similar to GM's OnStar) with Bluetooth connectivity.

The Coral Red color shown in the photos isn't the only choice of leather, but I thought it worked well; bold colors either do or they don't, and BMW's pretty good at making them work. Our car also had Gray Poplar wood trim, which in my opinion is superior to brown wood in many interior color schemes. Overall, the upgraded interior was very nice. Even though the standard-issue materials are lower in monetary value, they're of good and consistent quality in the 3 Series. The Audi and Infiniti models mentioned are hit-and-miss.
Exterior Styling
My opinion of design is of no greater value than anyone's, but over time I've come to recognize when a model has broad appeal. The 3 Series obviously has that, but what some people might call classic, I'm starting to see as outdated. BMW got burned by straying too far from convention in some other models (though the burn didn't seem to hurt their sales too badly), so they've been pretty conservative when redesigning this bread-and-butter model. Understandable, but it's time for a change. I think making a statement is part of luxury-car appeal, and if your new BMW is easily confused with a previous generation, you aren't achieving that goal.

Of the A5, G37 and 335i coupes we lined up, we found the BMW to have the least appealing silhouette. Arguably, the best-case scenario is for a sedan model to look like a well-adapted coupe. In profile the 3 Series coupe looks like a poorly adapted sedan.
Safety
With Good scores in frontal-offset, side-impact and rear crash tests by the Insurance Institute for Highway Safety, the 3 Series is a Top Safety Pick, along with the Mercedes-Benz C-Class and Acura TSX. The Infiniti G37 and Lexus IS score Good in the front and side tests but fall short of the Top Safety Pick designation because their rear scores are Marginal and Acceptable, respectively.

Like most luxury entries, the 3 Series has six airbags and an electronic stability system as standard equipment. See the full list of safety features here.
3 Series in the Market
The 3 Series story is one we've seen dozens of times about products, services and people: The leader is unmatched but faces challengers who gain ground over time. If the leader is to hold its position, it has to evolve. It seems unlikely that the 3 Series will ever dominate the class as it once did, but it has maintained a healthy lead. In the first half of 2009, BMW sold almost 43,000 units. In second place was the Mercedes C-Class at less than 26,000. Audi, Cadillac and Infiniti hovered around 20,000.

If it were all about price and performance, the G37 would overtake the 3 Series in a year's time. Clearly there's something else that inures BMW buyers to high prices and comparatively stingy standard-equipment lists. It must be about the brand. Brand equity is a critical aspect among luxury cars, which are purchased to make a statement as much as anything else. Why a brand appeals to one person more than another is anyone's guess, and it's just as important as price, performance and quality. That being said, BMW will have to stay on top of things and keep the other aspects evolving. Inertia and brand strength will only go so far, especially if the competition keeps growing and improving.
---
People Who Viewed this Car Also Viewed
Select up to three models to compare with the 2009 BMW 335d.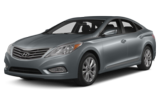 2012 Hyundai Azera
Asking Price Range
$12,969–$20,425
Compare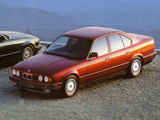 1994 BMW 525
Asking Price Range
$2,303–$3,267
Compare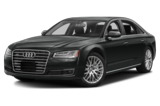 2015 Audi A8
Starting MSRP
$77,400–$137,900
Compare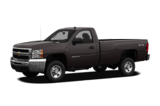 2010 Chevrolet Silverado 3500
Asking Price Range
$13,543–$41,215
Compare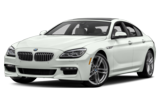 2017 BMW 650 Gran Coupe
Starting MSRP
$91,200–$94,200
Compare
Featured Services for this BMW 335d