Average Ratings
---
31 out of 33 people recommended this car.
---
best car ever
by cars for life from colorado springs colorado | March 1, 2016
LOVE THIS CAR SO MUCH ITS WORTH BUYING AND EVERYTHING ABOUT IT IS GOOD I PROMISE ANYONE WHO GETS THIS CAR WILL LOVE IT AS MUCH AS I DO.
Purchased a new car
Uses car for Having fun
Does recommend this car
---
Great experience!!
by Michele from NC | May 1, 2014
I purchased 2006 Bmw convertible from Anna drove from North Carolina to pick it up and car was better than I've ever expected, service was amazing Anna arranged my pick up from airport the all entire experience was nothing but amazing. Anna you are the best salesperson on earth!!!!!! I'm a customer for life... Thank you soo much Anna
Purchased a new car
Uses car for Just getting around
Does recommend this car
---
Nicest looking BMW of all models.
by GMAN from Cleveland, Ohio | September 10, 2013
I love this car, and I've always wanted a 330CI. The more I drive it, the more I like it. It has a couple of minor problems, but it's still a great car.
Purchased a new car
Uses car for Just getting around
Does recommend this car
---
330 CIC W/ ZHP Pkg, I have the 330 CIC Base Model
by pdhsr1 from Atlanta, Ga Metro Area | May 1, 2013
From what I've have found the BMW 330CiC ZHP is not hard to found, within about 10 minutes I've found 7 of them, The ZHP Pkg , only adds 10 more hp power to the car than the base model- 225Hp, Zhp 235Hp , it has the M pkg and that the biggest different, the wheel pkg, Steering Wheel the Gauges and the Tac. I saw were someone tried to compare the ZHP to the M3, The M3 has 333Hp , and some are charging as much for the ZHP as the M3. Its not worth anymore than My car is, some are marked up retail, but wholesale their the same.
Purchased a new car
Uses car for Having fun
Does recommend this car
---
A True BMW
by Mike from VB, Virginia | February 27, 2013
I have had this car from 95k miles on and being 2nd owner. Mine has Sport, Premium, Cold weather, Manual packages on it and it is such a pleasure to drive. The seats are fully adjustable even the sides to hold you in place if you decide to drop it down a gear in a turn. I have hard time saying this but I enjoy driving this car every day I ride to work. Its very fuel efficient highway im avg'in roughly 35-38mpg @55mph in curise control which gives this car range of ~550miles on single tank. Your looking at roughly 22-24mpg city depending on how good you are driving manual. Car is very very reliable in time ive had it almost year and half and only thing ive replaced is coil pack on cylinder 2 which cost be 40$ for part. But I also wash and maintain my cars very well. Meaning oil change with BMW oil from dealer every 6k miles, New spark plugs and air filter when I bought the car and STP complete fuel system cleaner once a month. Anyways if your looking for bmw in the 15-17k dollar range I cant say enough good about this car just make sure you get one that was well taken care of.
Purchased a new car
Uses car for Commuting
Does recommend this car
---
Wish I had one sooner
by Monaco330i from Trenton, NJ | December 18, 2012
After having VWs for many years I fell in love with German cars. The BMW is a completely different level. Great handling, great mileage, beautiful interior (not cheap looking like some japan alternatives), very comfy (dispite the run flats), and for a 7 yr. old car it still looks up to date. I think I maybe buying only BMWs from here on out and after having over 8 VWs in my life that is saying a lot.
Purchased a new car
Uses car for Commuting
Does recommend this car
---
Good car so far
by BMW Newbie from Lexington, KY | December 3, 2012
I purchased my 330xi two months ago with 101,000 miles on so I knew going into it that at some point I may run into routine repairs that occur with a higher mileage vehicle. So far I've only changed the oil and filter and rotated the tires (did these things myself...they try to scare you into taking it to a dealer for these routine things and paying out the wazoo but I don't see the need). It has a slow windshield washer fluid leak but I've located the problem and need to replace the hose. Some of the quirky BMW engineering has taken some getting used to. For example, the car doesn't have a dipstick to check the oil level...it is monitored electronically. So in order to check the oil level, you have to drive the car for about 10 minutes until the computer is able to get a reading on it. Also, the car does not carry a spare tire so you have to equip it at all times with run flats, which is a little pricey. In my opinion, BMW designs their cars to make it as difficult as possible for the average person to do their own maintenance. An example of this is that underneath the car on either side are the brackets where it is safe to use a jack to raise the vehicle. However, these are so close to the ground that there is not a jack anywhere that is low enough to fit underneath so when I rotated my tires I had to drive the car up on some 2x8 boards to get it higher so I could get the jack underneath. Also, the entire underside of the car is covered by a plastic shield, so to even take a look at the engine compartment from underneath you have to remove about 15 different screws and finagle the shield off. Overall, the performance, comfort and pure enjoyment of driving such an awesome machine outweighs any of the little things I don't like about the car. I feel like most cars are designed to make you feel removed from the road, but my 3-series makes me feel like I'm a part of it, which is what I wanted. They also engineer the cars with a level of attention and detail with which I've never experienced with other vehicles I've owned. I think I'm in trouble because now I'm not sure that I'll ever be able to drive anything else!
Purchased a new car
Uses car for Commuting
Does recommend this car
---
Mean Machine
by TGGary from Oakland Gardens,NY | June 18, 2012
I purchesed a Used BMW 330i w/Premium Pack, Steptronic, Black on Black Dakota Leather, Sunroof and 43K miles when my Jag was totalled last November. It rides like it's on rails, plows through the corners, the brakes have awesome stopping power and I get the 30 plus mpg on the highway when I'm not driving it too hard, as it is very hard to drive the BMW 330i slowly. So far I have had 3,100 trouble free miles, and I do not miss the Jag at this point. I also have a 5 Year 60,000 mile Gold Warranty which will help me bigtime if any problems such as the valve ticking one do come up in the future. The Run Flats are a little jarring over potholes, bumps and even manholes on the highway, and I may upgrade from my ContiPro Contact SSR's to non - Run Flat DWS before winter comes around. The RFTs do grip well in the rain and do OK in very light snow, but they are the weak link in the car as delivered by BMW. My next Bimmer will be a Used 335i if I can get a rock solid warranty on the twin turbo engine, but for now I'm set with my ultimate slightly mean driving machine.
Purchased a new car
Uses car for Just getting around
Does recommend this car
---
Car feels so tight -Love it
by Commuter from upstate NY | March 6, 2012
I bought this 5 yr old car to a replace a G35X and I couldn't be happier. The G was faster (306 hp v 255) , but the 330xi has more than enough power, great brakes, very tight steering feel, infinitely adjustable sport seat, and really nice styling inside and out. It gets about 27-28 mpg on my 1.5 hr commute whereas the G got about 22 mpg. The Infiniti did have more features, such as adaptive cruise control and auto entry/exit driver's seat, but I still prefer the BMW by far for the overall driving experience.
Purchased a new car
Uses car for Commuting
Does recommend this car
---
The BEST car I Owned
by Perucho from Rego Park, New York | January 23, 2012
Luxury, great performance, nice looking in and Out very luxury inside and BEST response I highgly recomended if you can afforded. Just driving is a pleasure.
Purchased a new car
Uses car for Having fun
Does recommend this car
---
People Who Viewed this Car Also Viewed
Select up to three models to compare with the 2006 BMW 330.
2006 Hyundai Accent
Asking Price Range
$1,622–$8,026
Compare
2016 Buick LaCrosse
Starting MSRP
$31,065–$40,675
Compare
2015 Chevrolet Silverado 3500
Starting MSRP
$34,080–$56,780
Compare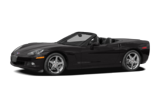 2010 Chevrolet Corvette
Asking Price Range
$20,140–$58,912
Compare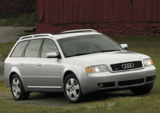 2003 Audi A6
Asking Price Range
$1,982–$8,106
Compare
Featured Services for this BMW 330