Average Ratings
---
46 out of 56 people recommended this car.
---
2007 BMW iX
by Rbubbab from Rochester New York | April 27, 2016
Wow, after driving a big Buick and an SUV I decided that it was time to drive a car that looked great and had some juice. Enter the BMW 328. Great ride and it hauls butt. I'm back to enjoying driving again, and it is fantastic.
Purchased a new car
Uses car for Work
Does recommend this car
---
Been searching for this specific car
by Rado328 from Indian Trail, NC | January 15, 2016
My review may be biased, but I love wagons. I've been a VW/Audi enthusiast for almost 15 years. I turned in my high monthly leased VW CC early because I could no longer afford the monthly payments. Before leasing the CC, I financed a 2003 VW Passat W8 wagon. I wanted to get into a wagon again and was looking at an Audi A4 variant. I was also looking outside of VW and Audi, and was very interested in the BMW 328xi. Long story short, it came down to a 2009 Audi A4 Avant Premium Plus and a 2007 BMW 328xi wagon. As much as I love VW and Audi, I chose the BMW. The look was just so much better. And honestly, it's just a better car.
Purchased a new car
Uses car for Work
Does recommend this car
---
Amazing in Every Way
by Kevin from Allentown, PA | April 28, 2015
I purchased my 2007 BMW 328i as a BMW Certified Pre-owned vehicle with 6,000 miles in 2009. I now have 158,000 miles on the vehicle, and it's still runs and looks amazing. I am likely trading it in for the exact same car with a newer model year. A bit boring I know, but when you have something you like, roll with it.
Purchased a new car
Uses car for Work
Does recommend this car
---
Never will buy another BMW.
by Haldane from Rockland County from Rockland County, NY | July 5, 2014
I purchased a white preowned 2007 328 xi with 15000 miles in 2009 from Pace BMW in Westchester New York and this car has been nothing but trouble since. At 36000 miles the transmission went and it was replaced by BMW. Then BMW has these run flat tires that when they get a flat, you have to buy another tires, because they are hard to fix. You can get those tires fixed, but you have to search around to other tire fix it places. If you call BMW, they will tell you flat out, that those run flat tires can't be fix and it's at least about $350.00 for another one. They are lying, they just want your money. At 100000 miles my heat pump goes and my certified BMW mechanic informs me that it's about that time. Listen I have owed Nissan Maximas and Honda Accords before and the heat pumps never went. Now the latest with this car at 114000 miles the water pump goes and the car is overheating and can't be driven and that cost is going to be at least $1100.00 to get it fixed . My buddy owes a 2008 M6 at least $110000.00 for the car and it's always in the shop for thing or another. I noticed one important thing with these cars. It really doesn't matter whether you buy the least expensive to the high expensive bmw's . One thing you will experience all the time is taking it back to BMW service center. In the beginning when I brought this car back and fourth to service center, the service people are so nice. Why all the coffee and food and flat screens all over the place and very soft seating all over. Believe me, there was a lot of folks there complaining about those cars while they were seating in those very soft couches. It's fourth of July and my car is parked in my drive-way and I have to wait until Monday to get it tow to the shop out of my pocket. Also tomorrow morning I have to rent a car until Monday out of my car because the most unreliable car I ever owed is unusable when I mostly needed it. Come Monday I will get this car towed to BMW and I will pay the $1100.00 to fix this water pump and when it's fixed there will be a for sale on this car. I am already doing the research on Lexus and after all the money I spent on this car, from $100.00 oil changes six or seven times a year to the $10000.00 servicing , I will never look back at BMW's . I am a retired NYPD Detective and I have a lot of friends and they will quickly learn my reviews on owning a BMW vehicle . I will also be on the social media about my reviews about the ultimate driving machine.
Purchased a new car
Uses car for Commuting
Does not recommend this car
---
amazing automobile
by phantomphox from 11568 | April 5, 2014
YOUR NOT DRIVING IF YOUR NOT DRIVING THIS REMARKABLE MACHINE. AFTER NUMEROUS LUXURY CARS, I FINALLY FOUND ONE THAT WAS PERFECT IN ALL ASPECTS. LOVE IT!
Purchased a new car
Uses car for Just getting around
Does recommend this car
---
outstanding
by jack carter from muncie,IN | February 5, 2014
this car is amazing nothing is missing really i think that everyone do test drive at least to see the difference why bmw is number one selling luxury car
Purchased a new car
Uses car for Having fun
Does recommend this car
---
Love at first sight
by BMW Lover from Williamsport, MD | August 14, 2013
The dealership provided an excellent experience for me. It started with the online add. It completely represented the car true-to-form. When I arrived at the dealership I was promptly greeted and given first class treatment. The salesman Vito was on top of all the details and accommodating, even when dealing with other customers. I had to get financing for my vehicle. I received several APR's. Dwight was an expert and gave me options to make me feel in control and assured me I was in the right place. I feel great. Really great. I am in the car that I love and I know it would have not been this easy anyplace else.
Purchased a new car
Uses car for Having fun
Does recommend this car
---
328i Coupe Styling, Performance, Reliability
by Surf City Sam from Huntington Beach, CA | February 11, 2013
I have owned 5 BMWs in the past, all 7 series and have loved the comfort, performance and reliability of each of them. I no longer needed the big 4 door and switched to the 328i coupe with Sport pkg, Premium pkg, Cold Weather pkg and Sport Suspension and exhaust. This car is the funnest car to drive of all the BMWs I have owned. The balance of the coupe makes the handling second to none. I have tried to break the rear loose going 60 mph on a 25 mph curve and barely got a squeal out of the Michelin Pilot Super Sports. Although the 335 has 60 more hp, the 328i in Sport mode can still pull 0-60 in about 5.7 seconds. I have the speed limiter removed and have had the car up to 157 mph out in the desert and it got there quick and smooth with no shudder or buffeting. I have never had any mechanical problems at all and get 35 mpg hwy and about 21-23 city if I'm easy on the foot. I have 55k mi. on it now and it's still tight as new. I would highly recommend getting some nice chrome exhaust tips to give your stock car just a nice added touch of styling. BMW is lacking in this minor detail. Have had many compliments and the comfort and performance is a 5/5 for me. Highly recommend any 3 series after 07. This model with the Sport and Prem. Pkg has to be one of the best used car buys out there. My next BMW will be the highly anticipated 4 series coupe.....An absolutely gorgeous car! You won't regret buying a 3 series coupe or sedan with under 50K miles. It's always voted number 1 or 2 in its category year after year for a reason.
Purchased a new car
Uses car for Having fun
Does recommend this car
---
Prestige is the Best .
by Claudio from woodbrige nj | February 8, 2013
I purchased my 528i bmw around Thanksgiving of 2012. Steve went out of his way to get me financed with a good bank . He and Vitaly were both very helpful . I felt like not only did i get a Great car but i made a Good Friend with Steve . If you dont give these guys a chance you are missing out !!!!!
Purchased a new car
Uses car for Just getting around
Does recommend this car
---
Driven them all
by THillton from Fargo ND | October 1, 2012
This car is absolutely amazing! I have owned nearly all makes; Audi, Saab, GM, Dodge, Mercedes & The list keeps going. This vehicle is by far the best at handling, options & Tech
Purchased a new car
Uses car for Just getting around
Does recommend this car
---
People Who Viewed this Car Also Viewed
Select up to three models to compare with the 2007 BMW 328.
2012 Ford Taurus
Asking Price Range
$8,757–$20,169
Compare
2012 Toyota Camry
Asking Price Range
$10,101–$18,509
Compare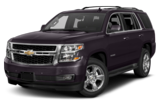 2016 Chevrolet Tahoe
Starting MSRP
$47,000–$64,740
Compare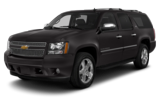 2013 Chevrolet Suburban
Asking Price Range
$23,798–$46,222
Compare
1996 Mercedes-Benz E-Class
Asking Price Range
$1,720–$6,800
Compare
2003 Ford Focus
Asking Price Range
$1,088–$6,836
Compare
Featured Services for this BMW 328