Average Ratings
---
13 out of 14 people recommended this car.
---
WORST PURCHASE EVER!!
by Sad Audi S5 former owner from Los Angeles, CA | June 12, 2014
I bought the car used with 60,000 miles on it. Since the time of purchase the satellite antenna has gone out and the Audi dealership never did figure out the problem. The car currently has 95.000 on it and the manifold "came apart" according the dealership. When the manifold came apart two bolts came dislodged, ended up in the engine and the car is now a complete and total loss. Audi has yet to give any explanation as to how a car with less than a 100,000 miles on it just "comes apart." Needless to say the car was not paid for so I am now making payments on a hunk of junk. Anyone out there currently driving this car please be aware that it requires regularly engine cleaning every 20k miles. Apparently there is a design flaw of which both VW and Audi are aware and it prevents all of the fuel from burning causing carbon gunk to build up in the engine. This eventually destroys you intake manifold. The cleaning is a $750 repair every 20k miles which is why AUDI doesn't want purchasers to be made aware of this requirement. If your car is getting up in miles you would be best to trade it while it still is operational!!
Purchased a new car
Uses car for Just getting around
Does not recommend this car
---
Simply Great
by Performance from Bowie, Maryland | February 10, 2014
I have never got as many compliments on a car in my life. When you first drive you think people are looking at you but they are checking out the car. The car has been extremely reliable. Depending on how I drive, I can get good mileage. In regular mode the car is fast, but when you slide it into sport its at 80-90 before you know it. I have the cold weather package and these are the best heated seats I've ever sat in. The breaks are great and stop with ease. I have the red magma interior and it has been called sexy by others. No problems getting around in the Maryland snow. Navigation can be operated while the car is moving by someone else of course. Bang radio is perefect. The sound is crisp and clear with good base if you need. If you choose this car you will not regret it.
Purchased a new car
Uses car for Commuting
Does recommend this car
---
Great stylish and high performing car for my wife
by skiracer from Boulder Valley, CO | November 8, 2013
I purchased this car used for my wife, with <24k miles on it for a great price. The car exceeds our high expecations and is very modern and fabulous to drive. It's a bit louder and rougher than the 2003 S8 it has replaced, but it's not a luxury sedan either. The S5 is a very stylish sports coupe and I would recommend it to others looking.
Purchased a new car
Uses car for Commuting
Does recommend this car
---
Money Well Spent
by S5SoSICKKk from NYC | September 1, 2012
I have been the proud owner of my S5 for over a month. Purchased CPO with 35k miles. The car is a joy to drive, giving you a reason to look forward to your daily commute. I have the 6spd manual with carbon fiber inlays and the Bang system. The system is top quality. The car has power , handles excellent and combines luxury and sport like no other. Highway driving is fun, passing other vehicles with ease. The cons - gas obviously but it is what it is. The clutch can be a bit sticky at times. If your thinking about purchasing , you wont be sorry.
Purchased a new car
Uses car for Commuting
Does recommend this car
---
FUN, FAST, SURE FOOTED!
by HELMETMAN from Denver COLORADO | January 23, 2012
I have driven approx 7,000 miles now. On dry road the handling is excellant. Getting up to speed is easy and the six speed offers more gears then you need. Comfortable and im 6'4 and large. Snow is fun to drive in, the clearance on the S isn't great, but the handling is very good, the computer really keeps you going in direction you want. I recommend a winter tire and a summer tire for best performance. For deep snow drive something else.
Purchased a new car
Uses car for Commuting
Does recommend this car
---
Power and beauty, all in one package
by Boston_S5 from Boston, MA | January 9, 2012
I spent months reviewing my options for a luxury sports car with AWD. Bounced back and forth between Audi, BMW, Infiniti, Lexus and Mercedes, and the Audi came out on top. The ride comfort is incredible, there is almost no noise in the cabin and the power in this car is amazing. I receive compliments everywhere I go and would make the purchase again. Keep in mind, the gas mileage is pretty bad. Avg. 13.5mpg city, 18 highway.
Purchased a new car
Uses car for Commuting
Does recommend this car
---
better value used
by almo from northern new jersey | May 6, 2011
Bought a 2 year gently used coupe (only 5K miles) and couldnt be happier. A real head turner, I am the envy of my office. Car gets much better milage than expected (25mpg highway). Biggest complaints, the car doesnt drive smoothly until its gets warmed up, especially in very cold weather, and the sport seats can be uncomfortable for long drives. I also, coming off a BMW, the sun roof is a lame attempt and a design flaw. The above are all minor complaints however as all other features on the car are superior.
Purchased a new car
Uses car for Just getting around
Does recommend this car
---
Go get yourself one
by s5 lover from Cali, Cali | April 26, 2011
Bought mine used with low miles about 3 months ago and am still obsessed with it. Well designed interior, sporty drive, and looks beautiful just sitting in my garage.
Purchased a new car
Uses car for Commuting
Does recommend this car
---
"Blown AWAY"
by J from Atlanta | March 2, 2010
After talking to a friend who suggested looking at an M6 and 335, I was a little disappointed in driving the M6. It seems to have a delay before jerking you back into the seat. I must admit after driving the m6, I felt it was missing something. Upon leaving the dealer, I spotted an Audi S5 (White) parked near my car. I walked over and took a look. The car is just stunning inside and out. I asked the dealer if we could take it for a spin. "BLOWN AWAY" best described the test drive. Just to kill my curiosity, I told the dealer I wanted to drive a BMW 335 just to compare. While the BMW 335 was nice, it does not come close to the S5. Needless to say, I went back and bought the S5.
Purchased a new car
Uses car for Having fun
Does recommend this car
---
most fun car I have ever driven
by Coupe Lover from San Diego | August 28, 2009
I bought my wife a BMW 335 coupe last year and since I was driving a Toyota 4Runner every chance I got I would drive her car. Then the day came "why don't you get your own car" was uttered from my wife's lips. I then set out to find a car for me. Obviously I didn't want the same car I got my wife so the M3 was out and since I am not old enough, and I actually enjoy driving, Mercedes was out. I saw an S5 on the road and once I figured out what it was it had me intrigued. I test drove the S5 and was immediately sold. It handles better than the BMW, accelerates better is is way more comfortable. I know this sounds stupid but sometimes when I am not just on the free way I turn the stereo off just to listen to the engine. The best part (and not to sound snobby) is they don't have a $400/month lease so you don't see to many of them. Any time I get in our out of the car someone asks about it. My only complaint is gas mileage...I know you don't get a sports car with a V8 and expect to get good mileage (the 335 got 28 MPG averaging 85-90 mph driving San Diego to Vegas) but the tank is too small. I get about 14 mpg and don't care, but the fact that I am hard pressed to get even close to 250 miles on a tank of gas sucks. None the less I plan to drive to Vegas in 2 weeks...just for the 1st time I will have to stop on the way for gas.
Purchased a new car
Uses car for Having fun
Does recommend this car
---
People Who Viewed this Car Also Viewed
Select up to three models to compare with the 2009 Audi S5.
2008 BMW 750
Asking Price Range
$9,952–$21,608
Compare
2009 Chevrolet Corvette
Asking Price Range
$16,583–$54,063
Compare
2010 BMW 650
Asking Price Range
$18,790–$37,962
Compare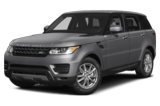 2014 Land Rover Range Rover Sport
Asking Price Range
$50,569–$78,125
Compare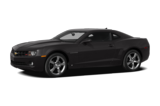 2012 Chevrolet Camaro
Asking Price Range
$9,799–$32,131
Compare
2006 Hummer H2
Asking Price Range
$14,793–$34,781
Compare
Featured Services for this Audi S5