Aluminum, according to Audi, is the way to go with a full-scale luxury barge, trimming its weight so that it's not as heavy as a battleship. "Class without mass," Audi says, revealing the corporation's poetic side. Teamed up with Alcoa, the German automaker spent 10 years developing an aluminum space-frame system that would be rigid, crashworthy and considerably lighter than a comparable steel structure. During that decade, Audi teased auto-show attendees with such aluminum treats as the superb, silver Avus show car and the early prototype of a large sedan. What emerged is the delicious production A8 sedan, as splendid and sophisticated a luxury car as you'd ever hope to encounter. The A8 is quite a flagship for Audi, which just a few years ago was on the ropes and ready to go facedown in the American arena. The big car shows that Audi is back, having made inroads in the U.S. market with its midsize A6 and compact A4 sedans, not to mention the chic A4 convertible. For '97, a more-confident Audi added to both ends of its lineup, with the exclusive A8 on the high-price side and a less-expensive version of the A4 on the other. The A8 offers well-heeled motorists features that are unique in its upscale class, such as the exotic aluminum construction and Audi's trademark Quattro all-wheel-drive system. It also contains the classic virtues of beautiful wood trim, fragrant leather seats and a powerful engine that have been part of high-end automobiles since the days of Duesenberg. Instead of following in the lead of its more-popular German brethren, the A8 heads out on its own road, presenting a clear alternative to the esteemed Mercedes-Benz S-Class or BMW 7-Series. The styling is not quite as taut as its competitors, the Audi presenting a more conservative image. But it's trim and beautiful, nonetheless. Only two other automobiles being sold in the United States are constructed with an aluminum frame and body, and they are definitely on the exotic side of the street: the Acura NSX mid-engine sports car and the General Motors EV-1 electric car. There's nothing about the A8 that would hint at the aluminum structure, aside from a few brushed-aluminum styling cues in the interior. Otherwise, if no one told you it was made from anything other than steel, you wouldn't know it. At about 3,900 pounds, the sedan still has some substantial poundage, until you start figuring in its large dimensions, its full cargo of luxury features and power accessories, and its Quattro system. An ultrasmooth 300-horsepower V-8 provides considerable pull for the A8 Quattro, our test car. Audi says this car can hit 60 in under seven seconds, and I believe it. The power comes on in a smooth, seamless rush, matched up with a similarly ultrasmooth five-speed automatic transmission. One of my favorite places to test the pulling power of a high-performance car or truck is the long mountain grade on I-17 just north of Black Canyon City. The A8 shot right up there with amazing ease, maintaining freeway speed without difficulty and making the incline feel like level terrain. The A8 also shines on twisting back roads and long stretches of high-speed freeway, both of which can be partially attributed to the stiffness of the aluminum platform. Poise, handling, stability and long-legged cruising are all first rate, with passengers pampered in a quiet, roomy cabin with just a whisper of wind and road noise. Of course, you can always crank up the terrific Bose stereo, which comes standard. The interior is marred by the collection of tiny buttons and controls that work the stereo, climate control and other systems. They are too small and fussy, too hard to engage while trying to watch the highway and too hard to differentiate without studying them. Perhaps a driver would get used to them in time, but there are better ways. But that's a pretty minor complaint for this technological tour de force. Me anwhile all this lightness and lushness does affect another aspect of this luxury car, and that's the bottom line. Hovering near the $65,000 mark, only a select few will own the A8: Those who can afford such a fine machine while also appreciating the differences that make the A8 so special. 1997 Audi A8 Vehicle type: Five-passenger, four-door sedan, all-wheel-drive. Base price: $64,500. Price as tested: $68,700. Engine: 4.2-liter V-8, 400 horsepower at 6,000 rpm, 295 pound-feet of torque at 3,300 rpm. Transmission: Five-speed automatic. Curb weight: 3,902 pounds. Length: 198.2 inches. Wheelbase: 113 inches. Safety features: Dual air bags, anti-lock brakes. EPA fuel economy: 17 mpg city, 28 mpg highway. Highs: Light aluminum structure. Power, handling. Lush interior. Lows: Small, scattered buttons, controls. Bland styling. High base price.
---
People Who Viewed this Car Also Viewed
Select up to three models to compare with the 1997 Audi A8.
2012 BMW 760
Asking Price Range
$38,385–$75,409
Compare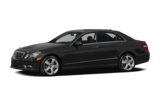 2010 Mercedes-Benz E-Class
Asking Price Range
$11,674–$31,910
Compare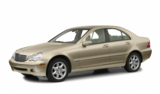 2001 Mercedes-Benz C-Class
Asking Price Range
$1,693–$8,705
Compare
2013 Audi A6
Asking Price Range
$22,501–$38,361
Compare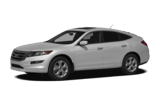 2010 Honda Accord Crosstour
Asking Price Range
$9,527–$19,159
Compare
Featured Services for this Audi A8