Average Ratings
---
11 out of 11 people recommended this car.
---
Solid, Sharp & Fast Enough
by Weekend Wine Expert from Michigan | September 15, 2014
I picked up a 2010 A5 3.2 prestige with 57k on the clock a month ago. So far I'm impressed with the look, the ride, and the B&O stereo. It rides firm on its 19 in wheels but is not jarring. The seats and leg room are comfortable for bigger guys (6-3, 220). This is a second vehicle for me and I wanted something more sporty (my other ride is a 2013 Chevy truck). It's not a sports car however. It's a good grand tourer with enough power and grip for a spirited drive when required. My only complaint is the MMI entertainment system can be a pain to navigate. It Bluetooth's to your phone for calls but couldn't Bluetooth music from my phone until I bought a $90 wireless device from England.
Purchased a new car
Uses car for Having fun
Does recommend this car
---
all the sweet spots!
by Docmind from New Jersey | June 9, 2014
First of all, let me say that I've driven and owned anything that even came close to this car...I owned the twin turbo Z car, almost purchased a 911, owned several 3 series BMW's, and finally set myself on this baby. While all of the above have significant strengths, I find the combination of performance, reliability, and flat out quality in this car to be superior in virtually every way. I drove the quattro through every snow event this past year (snowiest I can remember), and just blew through each and every one of them-I passed every four wheel drive you can name with ease and felt very safe and comfortable at the same time...Audi has been making this quattro system to excel in race conditions for decades now, and it shows through clearly. The fit and finish is the best. This particular model has been termed by Walter deSilva his most beautiful creation ever-not bad for a man with his design pedigree! If you purchase this gorgeous cabriolet, make sure to get the windscreen too-you can have a perfectly civilized conversation at 70 mph!...Malto Bella!
Purchased a new car
Uses car for Just getting around
Does recommend this car
---
Love to drive now!
by Audi Girl from St. Charles, IL | April 10, 2013
Love my new car. It rides as great as it looks. Great mileage and great aesthetics. Slight lag when going from 1st to 2nd gear only minor issue. Overall, great car.
Purchased a new car
Uses car for Commuting
Does recommend this car
---
Great Experience 2 Times
by Mike B from Middletown | November 19, 2012
In the past 3 year's, I have purchased 2 vehicles from Auto 2 Store. 2007 Maxima 3 yrs ago, & 2003 fully loaded Acura TL type S 6 months ago. I currently still have both cars. I did run into a couple problems with the Maxima, the owner fixed any problem I had with out me coming out of my pocket at all! 1 minor problem with the Acura, which I love, and the same results! I do recommend the Auto 2 store. And if u do run into a problem, , just communicate with management, they will Rectify the problem asap!
Purchased a new car
Uses car for Just getting around
Does recommend this car
---
quick and steady
by top-down C from Boston | April 24, 2012
Love my A5 quattro cabriolet. Its as quick as I need to be. Just love losing those tailgaters by accelerating into tight curves and watching them fade in my rear view mirror.. Has a turbo delay but now that I know about it, just hit it a half second earlier. No sway in corners - sits flat but rides light. Nothing beats top-down days and admiring looks from both M and W at stoplights or while sitting. Like it best when the W look and speak, usually something like how much they love the car.
Purchased a new car
Uses car for Just getting around
Does recommend this car
---
Audi A5 Love
by Audi A5 dreams from south carolina | October 21, 2011
I purchased my car from a Miami dealer they made the deal this is my dream car I really enjoy owning it.
Purchased a new car
Uses car for Just getting around
Does recommend this car
---
Low Cost Luxury
by Sato from Los Angeles, CA | December 18, 2010
Great car!! Fun to drive!!, Rear seats are a bit snugg for taller passengers but with the amount of heads you'll be turning, it compensates for the lack of legroom. I've had an Audi for about 4 years went from an A5 sedan to a coupe. Extremely confortable and the B&O sound system is really sharp and high quality perfect to sit in while stuck in LA traffic.
Purchased a new car
Uses car for Commuting
Does recommend this car
---
A5 Cab
by Mike from Connecticut | July 25, 2010
I really like this car. The convertible is easy to use, quick and a helluva lot of fun. I had the twin turbo A6 before and was concerned about the 2.6l 4cyl being too small. The car is rather light so the motor gives me all the acceleration I need (as long as I am not next to an S5). I really like getting 23MPG miles (up from 18 on the A6) and the 15 gallon tank hits my wallet less often and a lot less. The trunk is not huge but once I switched to a smaller golf bag, everything fits just fine. My kids love going for a ride in it and ask me to take them for rides. My older one is 12 and 5'9" and sits behind my wife just fine. The littler one sits behind me and has plenty of room. For short rides I could move up a bit but for now do not need to. I have the Arum beige on chocolate top. Get many fine comments about this being a really good looking car. Haven't truly enjoyed a car like this for some time. We will see what winter brings. The B&O Stereo option is really worth it, the sound rocks! I have everything for options but the heated headrest option so I have everything I need. Heated seats, leather, nav, etc. The nav is a little kludgy picking some pretty odd routes (when you know a better way). Haven't figured that out yet. The 3d display is really cool (and helpful if you go into the city as the buildings shown are correct and too scale). It really helps your driving. Lastly, the only bummer is (my model at least) has no memory seats which is a pretty dumb thing to leave out these days. With the top being so easy to use, my wife likes to take the car when its around. We differ in height by over a foot and its a pain to move the seats back and forth to find where I was. I am getting better at it, but wish I had memory. I looked at the Infinities (their convertible too. Nice car but hard to find and a lot of money for an Infiniti), BMW and MB. Really happy with my choice.
Purchased a new car
Uses car for Just getting around
Does recommend this car
---
So far so good
by G-Man from Charlotte, NC | June 13, 2010
Got a fairly well appointed A5 Prestige w/ S-Line and quite happy with it so far. Really no major complaints so far. Some minor things: There was a slight squealing noise from the drive train when accelerating but happened only a couple of times but it went away on its own. Steering wheel developed a strange clunky feeling but maybe that's normal. Will have to mention it to the dealer here. Was looking for an AWD car with decent gas mileage, great handling, good performance and stylish. Seems to get the job done. Also, not every teenager has one. Had some reliability concerns with Audi but we'll see. Only had it for 2 months or so. Second choice would have been BMW 335xi but while faster it's also smaller and in reality it's not really a luxury car. I'm not buying a car to drive on the track. :)
Purchased a new car
Uses car for Just getting around
Does recommend this car
---
Great Car - Head turner
by Coldspring from Indianapolis, IN | May 4, 2010
I've had my A5 2.0T Premium Plus for 4 months now and have no regrets. DO NOT buy this car if you are self conscious - you WILL get looks at every stop light and will get stopped everywhere you go to talk about the car. If you're stuck in the city traffic most of the week like I am - don't fret with the automatic, but the sport package is a must so you can get through the gears with the paddle shifters on the open road. The suspension tweaks and handling are also a joy with the sport package (not to mention some of the finest wheels I've seen from a manufacturer in quite a while!) The transmission is magnificent and turbo lag is minimal. My only legitimate complaint would be the placement of the cruise control - it is blocked by the steering wheel and you cannot see it while driving. It's fine once you get used to it, however. The improved Audi MMI combined with the Bang & Olufsen sound system are fantastic. Feaures and performance similar to that other German car manufacturer but with the distinct styling that sets you out from the herd of the other $40-50K car owners. You'd have to spend $80K with that other company to get similar styling in a coupe. Audi has certainly hit the mark with this car!
Purchased a new car
Uses car for Just getting around
Does recommend this car
---
People Who Viewed this Car Also Viewed
Select up to three models to compare with the 2010 Audi A5.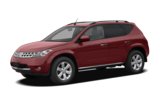 2007 Nissan Murano
Asking Price Range
$5,434–$13,314
Compare
2010 Ford F150
Asking Price Range
$11,049–$31,053
Compare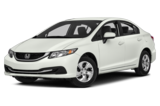 2014 Honda Civic
Asking Price Range
$11,308–$20,080
Compare
2013 Nissan 370Z
Asking Price Range
$19,167–$31,487
Compare
2013 Toyota Sienna
Asking Price Range
$15,977–$30,497
Compare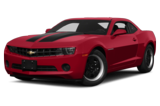 2013 Chevrolet Camaro
Asking Price Range
$8,198–$38,874
Compare
2010 Lexus RX 350
Asking Price Range
$14,737–$25,933
Compare
Featured Services for this Audi A5