Average Ratings
---
33 out of 35 people recommended this car.
---
Excellent Car for an Upgrade
by First-time TL Owner from Queens, NY | December 20, 2015
I upgraded to my first 2012 Acura TL SH-AWD from a 2002 Nissan Maxima SE. It was about time as the Maxima was 13 years old. In my opinion, this model TL will age very very well. The sharp lines still amaze me when I walk towards and away from my car. The interior is also very nice. The overwhelming buttons can be easily acclimated quickly. This is a gas guzzler but that's expected with this car. In terms of reliability, I can't really say since I've had it for 3 weeks so far. Overall, I'm happy I purchased this car over the others that were cross shopped. (e.g. 7th Gen Nissan Maxima, 2012 Infiniti G37x Coupe)
Purchased a new car
Uses car for Just getting around
Does recommend this car
---
Acura's, Are the best cars
by Just me from Fruita Co | December 6, 2015
This is our third Acura, the first a 2000TL we had little sluggish in the trans. 60.000 mls called the dealer they had us bring it in found ,that the tranny wasn't working properly and said we would need to have it replaced :/,... Good news they covered it ,Yeah,second 2008 TSX great car had it 5 years no problems,traded it for the third, 2012 TL Tech, Certified,in 2013, have had it 2 years now absolutely Love the Style, power, comfort, great cars all of them gas mileage has been very good, sometimes the service end is a little slow but all in all they are very good to work with,we did just have to take it to Denver from Fruita, to have the battery replaced it went bad ,covered under warranty . but the car told us,,, It's shame Honda snubs their nose at these cars, our local honda dealer, doesn't acknoldege them as part of them... THEIR LOSS...
Purchased a new car
Uses car for Commuting
Does recommend this car
---
On our third TL most dependable car
by Highway driver from Minneapolis, Mn. | April 10, 2015
First purchase 2000 Acura TL new with navigation. Slightly after 100,000 miles had slight transmission problem. Acura company stood behind the car and didn't cost much to fix the problem. They also fixed the steering rack for free. I can proudly say we still have this car today 2015. Now has 162,000 miles and still owns the highway. Second Acura TL purchase used with navigation. It was for wife year 2008. Loved this beautiful silver car but it was rear ended by SUV on highway exit January 2015. Not repairable so had to get another vehicle. The car had 83,000 miles on it with no problems previous to accident. The car protected two passengers in the accident. Third Acura TL used purchased February 2015 due to accident mentioned above. Very happy with this one also. Seats more comfortable, smooth ride on the highway, great navigation system, takes turns on a dime, easy to handle, has the get up and go you need. From our experience, if you do your service required on this car, you will have a very dependable and safe vehicle for years to come.
Purchased a new car
Uses car for Commuting
Does recommend this car
---
Comfortable but Boring Ride, going back to BMW.
by Michael from Central NJ | February 8, 2015
Had a BMW 530xi 6-speed manual and switched to a TL due to the reliability of Acura/Honda and potential for fewer major repairs over the life of the car. Had a 6 speed manual and it could accelerate well enough, but then drove my brother in laws BMW 335 coupe, and then had to go back to BMW (which I did after only a year). The TL rides "nice", and the 6 cylinder 6-speed manual offers reasonable acceleration, but there's no feel to it. No "driving experience", it just goes where you tell it. Blah. Just got a 2011 328ix manual and couldn't be happier (Sport package with adjustable side bolsters). You feel like you're part of the car in a BMW whether it's a 5 series or a 3 series (now have owned both), so offering this info based on specific experience to help other readers. The mileage on the TL with combined highway (80%) and city 20% was about 23.5 which was less than my 530 that got about 25 mpg on average with the same exact commute to work. Disappointing. The voice navigation on the TL is AWFUL. You must enter every name of each aspect letter...by...letter..., and get this: you must push the controller to confirm EACH letter as you go, and it was wrong about 50% of the time (not exaggerating). Considering my 2007 BMW voice recognition for navigation was better than the 2012 voice navigation entry, it's very disappointing and i never used it. Awful. In terms of comfort and looks, the TL interior and exterior are nice. The bucket seats are nice but not as sporty as I'd like.
Purchased a new car
Uses car for Commuting
Does not recommend this car
---
Best car I've ever owned!
by first time acura owner from AR | January 5, 2015
While this is the nicest car I've ever owned, I feel there are probably very comparable options and only time will be the true tester of this vehicle. Also, as far as the features included, I feel that the price point is a little high for them. Yes, they are fantastic, however some very minor details seem to be a little flimsy for my comfort. This may be a harsh review as far as ratings, but in my opinion, no car is perfect. Hopefully, this car will last for years just like many consumers report of the brand and quality. Overall, very satisfied so far!
Purchased a new car
Uses car for Commuting
Does recommend this car
---
Nice car
by Jeff from Baltimore, Maryland | December 14, 2014
Got a great deal when the original owner traded it with 30,000 miles. I have been very happy with the first month. Great performance, fair mileage.
Purchased a new car
Uses car for Commuting
Does recommend this car
---
Awesome Car
by Car Guy from New England from Maine | November 16, 2014
Bought a 2012 Acura TL with Advance Package....after 3 weeks and many highway and I town miles, all I can say is WOW! Super handling, great mileage 30mpg on highway, excellent dealer experience. ELS stereo is the BEST car stereo that I have ever heard! All this, and I know that it will be reliable and have a very high resale value. This will be my first of many Acura's. Much better than my previous Infiniti G37x. Highly recommend the TL Advance.
Purchased a new car
Uses car for Commuting
Does recommend this car
---
Refined
by Sporty Luxury from Ok | November 23, 2013
2012 Acura TL 3.5 Advance-is more car for your money compared to similar competitors. The exterior lines are smooth and pleasing Interior offers many features. Leather heated and cooled seats are comfortable. Cabin is spacious, and quiet even at high rpms. 6 speed AT has quick smooth shifting. Accelerations from standing start or to passing speeds are faster than expected. Handling is smooth and accurate. Steering is precise Fuel economy has been as predicted Trunk space an area of concern with other reviews- Is better than expected. Roomy and access easier than expected. Reasons for this purchase luxury vehicle, Long history of better than expected reliability. I find is important, I don't like spending money for unexpected repairs or having to purchase routine care or parts only from the auto maker dealerships only. The feature I appreciate more than expected is the blind spot indicator. Feature I don't like- Premium gas 91 octane or higher is recommended
Purchased a new car
Uses car for Commuting
Does recommend this car
---
Acura is probably one of the underrated automobile
by Drive it like it is your last day from Lake Mary, Florida | November 23, 2013
Best banged for your money, more features, more value within car segment, higher resale value, superior service at seat dealer level ( IMHO ), Acura does stand by their product existing armrest which surface started to wrinkled. Honda should support Acura R&D a lot more so we can enjoy variety, features and technology at a higher level. You can't go wrong with this car.
Purchased a new car
Uses car for Commuting
Does recommend this car
---
Great certified Acura TL
by Foxyboy 33 from Cincinnati OH | October 6, 2013
Never owned a import besides one time drove a Mazda 626 many years ago that was it. Went back to American brands for a while until had a 2006 Impala was a piece of junk and lemon out of a lemonade decided switched back again until stopped at a Acura dealer looked at some certified cars found a affordable 2012 TL SH AWD with 23k miles was brand new from a lease return. The TL drives like a car I've never drove or owned before it's got the high technology and love the nice looking body styling it has from a smooth 6 spd transmission so smooth with a more adequate ride. The controls and settings are a plus with a voice activation navi and bluetooth settings the dashboard is very impressive and got a amazing sound system with available six month XM Sirius radio and the Bose kicks butts with the incredible crystal clear bass has all over the car interior. It's a sports car and Acuras are the most high end cars with a better value it holds with excellent quality and the performance it has as the Acura TLs are the most cars ever with a resale value ever. The car is a dream to drive and it's a comfortable ride with a quiet interior from more roomier space the seats are built are like NASA with the buckets inside with cooled and heated positions got. I'm now a Acura fan from driving this TL with high performance and a deep ride has with aggressive engine power with AWD makes more a fun car to drive.
Purchased a new car
Uses car for Commuting
Does recommend this car
---
People Who Viewed this Car Also Viewed
Select up to three models to compare with the 2012 Acura TL.
2014 Lexus GS 350
Asking Price Range
$30,874–$45,522
Compare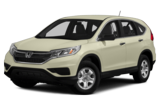 2015 Honda CR-V
Starting MSRP
$23,445–$32,895
Compare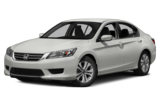 2015 Honda Accord
Starting MSRP
$22,105–$33,630
Compare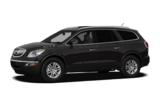 2012 Buick Enclave
Asking Price Range
$19,051–$31,999
Compare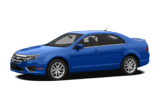 2011 Ford Fusion
Asking Price Range
$7,013–$15,869
Compare
2015 Ford Taurus
Starting MSRP
$27,055–$40,220
Compare
Featured Services for this Acura TL