Average Ratings
---
12 out of 14 people recommended this car.
---
Great SUV
by Just a guy from Massachusetts | June 2, 2016
My first Acura MDX was deemed totaled after an accident. I was so upset because I really loved that car. That car has 104K on it and ran like a top. Because of my previous experience with Acura, I purchased a used 2013 Acura MDX this time. I test drove the Lexus RX350, but I could not switch. The Lexus RX was a boring ride and just not an MDX. I love the size and style of the MDX. It rides great, has great pickup and has plenty of room for people and things. I'm very happy with my 2013 Acura, and I hope to drive this car for many more years. It is a phenomenal car. Buying a used Acura is the way to go. Acura makes a great SUV.
Purchased a new car
Uses car for Commuting
Does recommend this car
---
Feeling sad I chose this car
by new MDX owner from hilliard ohio | March 30, 2015
I bought a 2013 MDX one month ago. Of course I had test drove it before I bought it and it seemed fine , however now that I drive it a lot I have major buyers remorse for 4 reasons. #1 - the headrest are terribly uncomfortable, if I put my back against the seat my head is thrust forward with my chin on my chest so I have to drive it sitting up without my back touching the seat. Look for yourself how forward the headrest are , terrible design! #2 - the radio is very static , I can not keep a radio station on while moving due to the static. The antenna is in the windshield and there are many reviews I read after I bought it that other people are having the same issues. #3- the 2nd and 3rd row seats do not move so you can not adjust the foot room. The Honda pilot I had before did have seats that moved so the kids could adjust it to their needs. #4- the gas mileage is terrible I do not like this car at all, its the most expensive car I have ever bought and I feel ripped off.
Purchased a new car
Uses car for Transporting family
Does not recommend this car
---
MY 2013 MDX
by DAVE B. from FAIRVIEW, NJ | February 15, 2014
I AM THE PROUD OWNER OF A NEW 2013 MDX. FINDING ONE WAS DIFFICULT AS THE NEWER 2014 MODEL HAVE BEEN OUT SINCE JUNE & I HAD TO SHOP OUT OF STATE, STILL THE SUPPLY WAS VERY LIMITED. WHEN I COMPARED THE 2013 TO THE TOTALLY NEW 2014 MODEL, I WAS SURPRISED TO LEARN SEVERAL IMPORTANT DIFFERENCES. FIRST OF ALL, THE 2013 IS THE LAST OF THE 2ND GENERATION MDX WHICH STARTED IN 2007 & HAS PROVEN ITSELF OVER THE YEARS. I BELIEVE THE ALL NEW 2014 MDX HAS HAD A COUPLE OF RECALLS ALREADY. STYLING WISE, THE 2013 HAS A MORE AGGRESSIVE LOOK WITH IT'S MASSIVE DUAL CHROMED TIP EXHAUST PIPES, FOG LIGHTS, FLARED FENDERS, MUD FLAPS & A WIDER WIDTH. THIS IS ALL MISSING ON THE REDESIGNED, SLEEKER 2014 MODEL. THE 2013 ALSO HAS MORE HP, A GREATER TOWING CAPACITY, THANKS TO A TRANS/OIL COOLER & WEIGHS HUNDREDS OF POUNDS MORE. THE GAS MILEAGE IS REDUCED SOMEWHAT BUT THE EXTRA WEIGHT MUST PROVIDE A BETTER RIDE & GREATER SAFETY. ALL CONSIDERED, I AM VERY PLEASED WITH MY 2013 MDX & I SAVED THOUSANDS TOO.
Purchased a new car
Uses car for Just getting around
Does recommend this car
---
Big mistake
by 5timeMDX'r from Toronto, ON | December 7, 2013
Wow! My 5th MDX. With all of the changes to the 2014, I decided to go for it again. WHAT A DISAPPOINTMENT. Most of my issues relate to the terrible electronics. They have gone from what was clearly one of the best systems to operate (NAV, Controls, bluetooth etc) to a system that is pretty much impossible. Voice prompts are very difficult in a system that now forces you to use voice prompts for almost everything. My last MDX allowed me to do pretty much anything on the fly and this one is now one of those cars where the designers have determined that we are not smart enough as MDX drivers to determine what we should and not use when we are driving. Just try to set an address while you are on the go. A good percentage of the time, my NAV doesn't even boot up and I have to wait for a stoplight to shut off my car and start it up again (this always resolves the problem). Sometimes the bluetooth won't connect with my phone so I have to do the same thing. Oh yes, I have a iPhone 5 and unfortunately, the designers of this car didn't think this was a popular enough product to have it work with the voice activation dialling so there is no connection so you can use your phone. Yes, you can dump the contacts into the system's address book but because the voice prompts are impossible to use, don't even think of using the contact list unless you are stopped at a light. Had it back to the dealer to see if they could fix some of this and they did a 'reset' of the system. Made no difference to these problems. You have 5 'speed dial' numbers you can use. After that, you have to use voice prompts to get to the rest of your speed dials and once again, 'good luck' getting the voice prompts to work. I use to love the NAV system and how I could 'search' ahead to look at alternative routes using the toggle (joystick). Now, the system is so crazy that it when you toggle you move around the map so far that you can't pinpoint anything. Easy button controls on all of my past 4 MDX's have been easy to use. Now replaced by a touch screen that is cumbersome, slow and unnecessary. If this was the only shortfall, I could get use to it. The system is also VERY SLOW. Slow to enter addresses, slow to start up, slow to react when you go through the screens or try to enter an address. Car handles pretty well. Not as aggressive as previous versions but still pretty decent. BE VERY CAREFUL. THIS CAR WILL DRIVE YOU NUTS if you are use to the 'easy to use' electronics of previous versions of this car. My wife drives a Mercedes GLK. I use to hate the NAV system on that car. Now I think the MDX designers have found a way to make it tougher. Sad that they have taken a fantastic car and really destroyed it. I had a 'loaner' 2013 TL from my dealer a few weeks ago. It was very frustrating to remember how easy the system use to be prior to the 2014 model.
Purchased a new car
Uses car for Commuting
Does not recommend this car
---
Smoooothe, Quieeet, Comfooortable,Greaaat Value
by new car man from St JOseph, Mo | October 18, 2013
Just another Great value Honda Product, in all mechanical ways, great all around vision, .. This is the second MDX, last one 2007. This was a super car and did not want to get rid of it so gave it to my youngest daughter because the second seat could hold three baby car seats in a row for the twins and the 28 month old. Go MDX Beat GM
Purchased a new car
Uses car for Just getting around
Does recommend this car
---
Acura MDX
by Car Guy from Lake Oswego, OR | August 12, 2013
As an owner of a 2008 Acura MDX. I was completely pleased with the car. The gas mileage could be better but for an honest 7-seater mid-sized SUV you can't beat it. I bought the 2013 vs. the 2014 mainly due to the head-to-head comparison I did on Cars.com. The new model does get better gas mileage but is smaller in cargo and passenger measurements important to me like shoulder room. I loved my 2008 and I am so far as pleased with my 2013. Maybe the Infiniti JX can come close but Acura is overall a better vehicle.
Purchased a new car
Uses car for Commuting
Does recommend this car
---
Nimble SUV i've ever own
by On the go from CA | July 27, 2013
I just bought this 2013 Acura MDX so far im loving it. Handles great even on a tight corners, very roomy. I wish it gets more gas mileage but oh well it has power when i need it.
Purchased a new car
Uses car for Transporting family
Does recommend this car
---
excellent so far
by car lover from New York, NY | July 10, 2013
I had this truck for 2 months now and I love it. The main reason I bought the truck is because my mercury mountaineer is getting up there in mileage and I needed another truck just in case the other one starts to give me problems. This is the best midsize luxury suv I have ever driven. It has a smooth ride and a powerful 300 hp engine and it is very spacious. Although the the third row seats might not be as adult friendly as my mountaineer it is perfect for the kids. Gas mileage is great for a midsize suv and it's great being that gas prices are up and down I won't need to worry about spending to much. I also love the features such as XM. radio, rear back up camera, DVD entertainment, navigation system and much more. And I got all of this for just a little under 50 grand. If you are looking for a great truck that is full of luxury and can take you places in style then take a look at the Mdx.
Purchased a new car
Uses car for Transporting family
Does recommend this car
---
A good product
by ROCKY from long island .NY | May 29, 2013
MDX is a very good SUV. HANDLING IS VERY EASY inside technology controls easy to operate 3rd row seat not recommanded for adults for a ling ride,but good for kids
Purchased a new car
Uses car for Work
Does recommend this car
---
Thank you Car.com
by Acura Driver from Maine | March 1, 2013
The use of this website gave great information comparing many makes of SUV. The value found in the 2013 MDX was the best for style, comfort, towing capacity. The pricing guide was outstanding and paid less than the target price.
Purchased a new car
Uses car for Outdoor sports (hiking, cycling, etc.)
Does recommend this car
---
People Who Viewed this Car Also Viewed
Select up to three models to compare with the 2013 Acura MDX.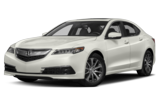 2017 Acura TLX
Starting MSRP
$31,900–$41,600
Compare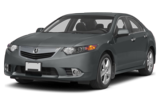 2013 Acura TSX
Asking Price Range
$15,686–$24,214
Compare
2013 Lexus GS 350
Asking Price Range
$23,709–$37,001
Compare
2016 GMC Yukon
Starting MSRP
$48,315–$68,325
Compare
2016 Mercedes-Benz E-Class
Starting MSRP
$52,650–$104,300
Compare
2014 Acura TL
Asking Price Range
$20,401–$31,277
Compare
2014 Acura RLX Sport Hybrid
Asking Price Range
$31,067–$45,331
Compare
2014 Acura RDX
Asking Price Range
$23,184–$32,276
Compare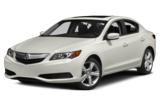 2015 Acura ILX
Starting MSRP
$27,050–$29,350
Compare
Featured Services for this Acura MDX