Average Ratings
---
21 out of 23 people recommended this car.
---
Wow! I love the Acura MDX!
by Toronto from Toronto | April 23, 2016
I upgraded from an Acura TSX (which was the most reliable car I ever owned) because the family grew bigger. The MDX puts my old TSX to shame. It has a beautiful interior, the ride is very comfortable, I've seriously never been in a more comfortable car. The Honda engine has 300 HP and is very reliable, quiet and strong, although the premium fuel can get a bit expensive (an extra $150 per year or so). I wanted a 7 seat luxury SUV and the MDX was perfect. My wife thought the Lexus 7 seater was too boxy, as was the MB. The BMW X5 was not a comfort vehicle, and so the MDX was perfect. I'm really amazed at the price/luxury ratio.
Purchased a new car
Uses car for Transporting family
Does recommend this car
---
Can't beat this vehicle
by Tex from Texas | November 28, 2013
Have had it for about 15 months. Very nice overall package. It is comfortable, the ergonomics inside are just right, it is not too big and not too small, it is nimble and very confident in fast turns, and drives smaller than it is with plenty of power. Areas where it needs improvement are unacceptable MPG(21 on the highway), some road noise in coarse surfaces, and taut ride that sometime borders on nervous. The grille is another story, but after looking at it a couple of times you get used to it. It seems they could not come up with anything else distinctive.
Purchased a new car
Uses car for Transporting family
Does recommend this car
---
Good car for the money. balanced package
by Suburban dad from Ridgewood, NJ | August 17, 2013
Wife and I shopped around a lot of different cars in class including Lexus RX, BMWX5, Infiniti JX. Each had their pros and cons, but looking at all, the Acura had the best balance of attributes. It was sporty enough (though cant compare to the X5's V8), spacious enough having an actually functional third row and the price was right cons include the crazy amount of buttons, the fuel economy and the blind spots.
Purchased a new car
Uses car for Transporting family
Does recommend this car
---
Nice SUV
by JFB from MI | May 20, 2013
Handling in corners is amazing for a big fwd. Falls short of my BMW 330 sport, but orders of magnitude better than any other SUVs I have driven including our Pilot. Can be pretty heavy footed in the corners and still waiting for the lean that magically never seems to come.
Purchased a new car
Uses car for Transporting family
Does recommend this car
---
I love love love this car!!
by JP from Gainesville, FL | March 16, 2013
This is the most stylish, luxurious, high-performance, amazing car I have ever owned. It has exceeded my expectations and I cannot imagine owning any vehicle other than an Acura MDX in the future. It drives like a sports car but rides like a luxury car and has the safety and space of a mid-size SUV. AMAZING!!!!
Purchased a new car
Uses car for Just getting around
Does recommend this car
---
What are they thinking?
by ew from Bay Area, CA | January 11, 2013
Fuel efficiency unacceptable. Why not at least use cylinder deactivation like on Pilot. Why not diesel? New VW/Audi diesel significantly better at motivating this much tonnage, efficiency about a third better. Voice technology terrible, useless, must learn the Acura language. Blue tooth phone link also useless since sound is so bad can't have a conversation. Rattles, luxury Japanese autos should not. Lots of rattles some almost seem to be intentionally designed into the vehicle like the rattle that comes from the passenger seat belt receptacle or the one that comes from the top of where the 2nd row seat splits. AC and fan direction hidden when you turn on HVAC. Why? This is a distraction. Buttons are very hard to navigate like they want to force you to use the horrible voice activation system. Distraction. No interest in the car choosing the fan speed for me when I want to defrost the front windshield, sometimes I just need a little air flow, not gale force winds. Can't shut the 2 middle vents in front. Really? Fake wood is bearable but positioned so you get blinded by sun's reflection for prolonged periods when driving NE or making left turns. They can't figure out a rain sensing windshield wiper system? In California you must have your headlights on when your windshield wipers are in use. They can't program the "auto" switch on the headlight control to make the headlights turn on when the windshield wipers are in use. No, that would be intelligent, even luxurious. No power folding mirrors? Really? Interior is pretty nice and comfortable other than horrible control layout. It's been known for decades that knobs are better than buttons at things like changing temperature and fan speed. With a knob I could just go from zero fan speed to 1, or 2, etc., without having to verify on the tiny screen (no ON/OFF button required). Same with temperature, could just twist a knob if I'm too warm or cold not have too look over and down taking my eyes off the road. Why not show changes on the NAV/infotainment screen? Transmission wants to up-shift as early as possible to save gas I guess. This makes the downshift paddle necessary but the up-shift paddle unused. Tranny could probably use a few more gears but it is smooth except when you roll a stop and it clunks down when you hit the gas. Sport mode is pretty good. If the car didn't drive better than 95% of all other SUV's with 3 rows of seats I would call it a total loss.
Purchased a new car
Uses car for Transporting family
Does not recommend this car
---
Just love it!
by koolken from MONTREAL CANADA | December 22, 2012
Just wish the technology package would include mexico in their teck pack. It s to bad that the dealers in canada are so greedy. I saved 10,000$ by purchasing this car practically brand new in the USA.
Purchased a new car
Uses car for Having fun
Does recommend this car
---
Very nice car - '12 MDX
by no nick from Northern AZ | December 20, 2012
Very nice car and a lot of bang for the buck. It's my wife's car and she loves it...................
Purchased a new car
Uses car for Transporting family
Does recommend this car
---
Love our new MDX
by Happy MDX Owner from Springfeild, MO | October 17, 2012
We drove the RDL and liked it a lot and considered a purchase and just for kicks we drove the MDX and guess what we drove home in our new MDX the same day. Great vehicle and Great working with the staff at the local ACURA dealership. We are into day our fourth day of ownership and still loving the great ride from the MDX. Thanks!
Purchased a new car
Uses car for Just getting around
Does recommend this car
---
love this cat!
by Repeat MDX Owner from San Francisco, CA | October 1, 2012
We love our new MDX. We owned a 2004 MDX which we traded in for a 2008 Toyota highlander Hybrid limited. Although the Highlander was tricked out, and was more expensive than our previous MDX, it did not get any better gas mileage (likely due to my husband and I both having a lead foot)... All the while I pined for our old MDX (The on that got away). It took four years, but we finally got a new MDX, everything but the external sensors and air conditioned seats. Love, love this car. I wish it were a bit more fuel efficient. But it is a sweet ride, great for long trips, plenty of room for kiddies and pets. Very satisfied customers. :)
Purchased a new car
Uses car for Just getting around
Does recommend this car
---
People Who Viewed this Car Also Viewed
Select up to three models to compare with the 2012 Acura MDX.
2014 Chrysler 300C
Asking Price Range
$16,764–$28,560
Compare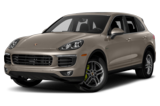 2015 Porsche Cayenne E-Hybrid
Starting MSRP
$76,400–$76,400
Compare
2015 Lexus GX 460
Starting MSRP
$49,485–$61,115
Compare
2014 Lexus GS 350
Asking Price Range
$27,105–$40,569
Compare
2012 Jaguar XJ
Asking Price Range
$26,830–$48,074
Compare
2015 GMC Yukon
Starting MSRP
$47,740–$67,520
Compare
2016 Honda Pilot
Starting MSRP
$30,345–$46,770
Compare
Featured Services for this Acura MDX